11 Social Media Posting Software Tips to Gain the Edge
Social media posting software tips that helps you schedule your social media posts. Here are 11 tips to get the most out of them.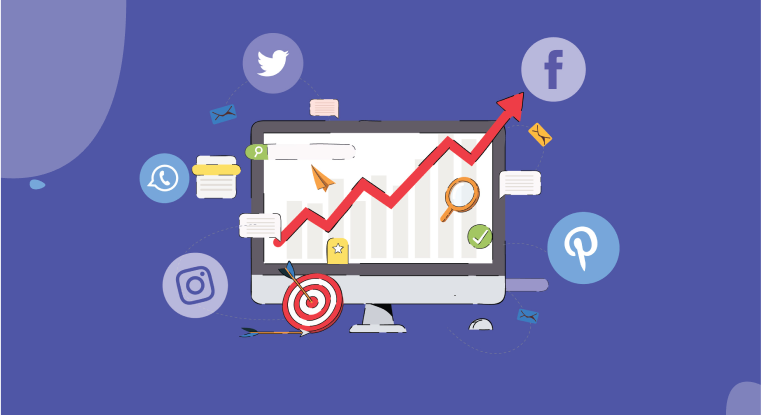 There is no denying the power of social media in this day and age. From watching a review to purchasing a product to conducting full-blown virtual movements for a cause, social media has the power to do almost anything today.
Why is a Social Media Posting Software Required?
The numbers suggest that social media usage is one of the most popular online activities for users. With more than 3.6 Billion people using social media now, the figure is projected to reach almost 4.41 Billion by 2025. In terms of business, social media has proven to have a 49% global penetration rate, with more than 95% of adults most likely to follow a brand on social media. Out of the people already on the platform, almost 90% of them try to reach out to brands over DMs or other means.
In fact, more than 63% of customers actually do expect brands to be present on social media and offer them customer support through multiple networks. Evidently, social media has the power to influence customers like no other platform, which is why it is important for businesses to leverage this power and improve growth.
To begin with, it is inevitable for a business to have a strong social media presence. Most brands make it a point to start social media pages, however, a lot of them are merely just "there" on social media. It is definitely not enough. Considering the number of people using social media to reach out to brands, and considering the number of brands that are already up in their social media game, you simply cannot afford to post something occasionally, add a few hashtags, tag some people and call it a day.
It is important to have a proper social media strategy, using which you need to post the most relevant content at the perfect times and attract engagement. You also need a well-thought-out structure for social media posting, with which you can post content systematically and regularly to boost engagement and growth, as random posting can actually hinder your growth because of algorithm changes.
In order to beat the changing algorithms, post consistently and achieve growth, you need a social posting software solution. It can help you develop an organized and systematic social media posting schedule. It can also help you plan your posts effectively and prepare editorial calendars for a week or for a month. Other than for posting, social posting software also comes with many features like social media listening and analytics that help gauge social media trends, engage with customers and analyse performance to make improvements.
Hipsocial is one of the best social posting software solutions in the market today. It comes with automated scheduling features that allow you to post content at appropriate times based on different time zones. It also features listening tools like multiple network streams with auto-refresh and in-app actions to engage with customers effectively. Moreover, it provides useful analytics as well, with which you can understand your social media performance and make changes wherever needed.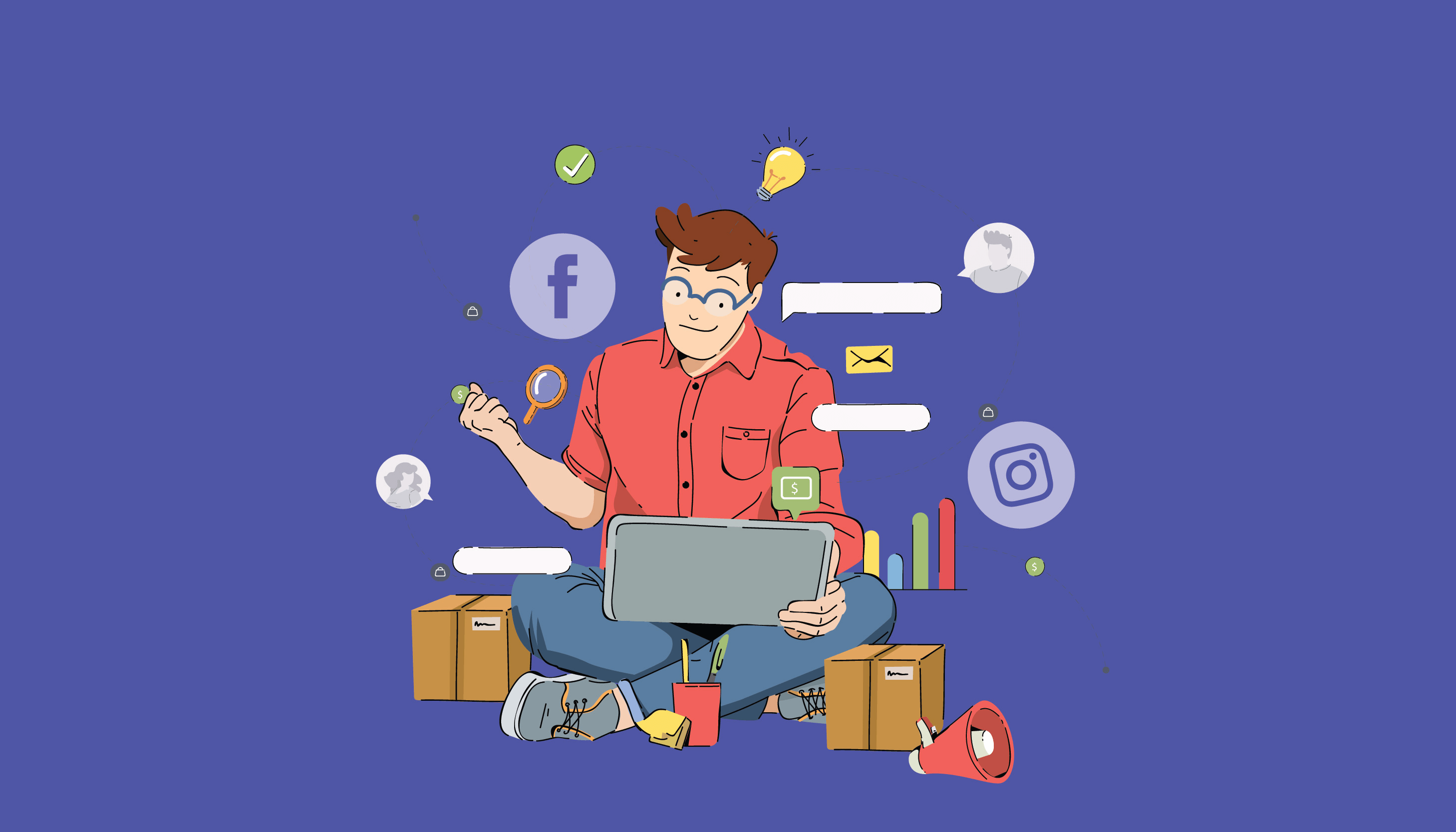 In an exceedingly digital world, they say competition is just a click away. Having customer information just a click away in this digital age, also means that competition is just a click away for your customers.
This means that your customers can click into your competitor's website and social media channels just as easily as clicking on yours. Hence you absolutely need to give them a reason to stick with you. You need to do your homework, think proactively and plan your content well, to consistently stay ahead of your competitors. Here's what you should do.
11 Tips for Using Social Posting Software
Social media posting software is a great way to ease down the task of social media marketing. Here are 11 tips to exploit the same:
1. Do a Brand Audit
First and foremost, you need to take a good look at your own brand to see how it compares to your competitors. Analyse your entire online presence including your website, your landing pages and your social media pages to see how your brand fares in comparison to your comparison and figure out where you need to make improvements.
Study your competitor's product as well and find out what features of theirs are well-received by customers, and what features aren't. Determine gaps in their services and see where you can bridge the gap.
Compare your brand's positioning with respect to your competitor as well, so that you are better prepared to achieve growth. All of this can help you get a better idea of what you need to do in terms of social media and otherwise, to get ahead of your competitors.
Social media management such as Hipsocial can help you analyse competitors and market trends in an organized way and help you plan your content effectively, with listening tools.
2. Determine the Right Channels
It is very important to choose the right social media channels for your brand. Being present on all the popular channels is neither necessary nor wise, as it can be overwhelming and confusing trying to be active in all places at once.
Different demographics of people use different types of social media channels in different ways. You need to analyse usage patterns to see which social media platforms are best and most used by your target audience.
With the help of social posting software, you can then schedule posts effectively and monitor your network.
3. Analyse the Needs and Interests of Your Audience
Just like analysing usage patterns, it is also important to analyse the needs and interests of your target audience thoroughly. According to Entrepreneur.com, market research is the key, especially when trying to dominate your competitors. Hence you need to use market analytics to study and understand the needs and concerns of your customers in order to figure out what type of content they are interested in, what type of content they would like to see, and what features they like about your products, what other features would they like to have etc.
Boost your Social Media Marketing Efforts Sign Up 14 Day Trial
4. Set Smart Goals
Most companies make the mistake of setting far-reaching and vague goals for their social media campaigns. However, that is not enough. You need to set clear, concise, measurable and attainable goals for your social media. For example, instead of a goal like "increase followers by the end of the year" you can set a more precise goal like "Reach 15K followers by the end of the year".
You can make use of social media listening tool offered by social posting software to generate more specific goals and objectives for the short term, such as "reach an engagement rate of 80%" to beat your competition and make accurate plans to achieve those objectives.
HipSocial provides effective listening tools like in-app action and auto refresh features with which you can increase engagement and monitor your network feed to seek out conversations relevant to you and step in to take action to increase engagement.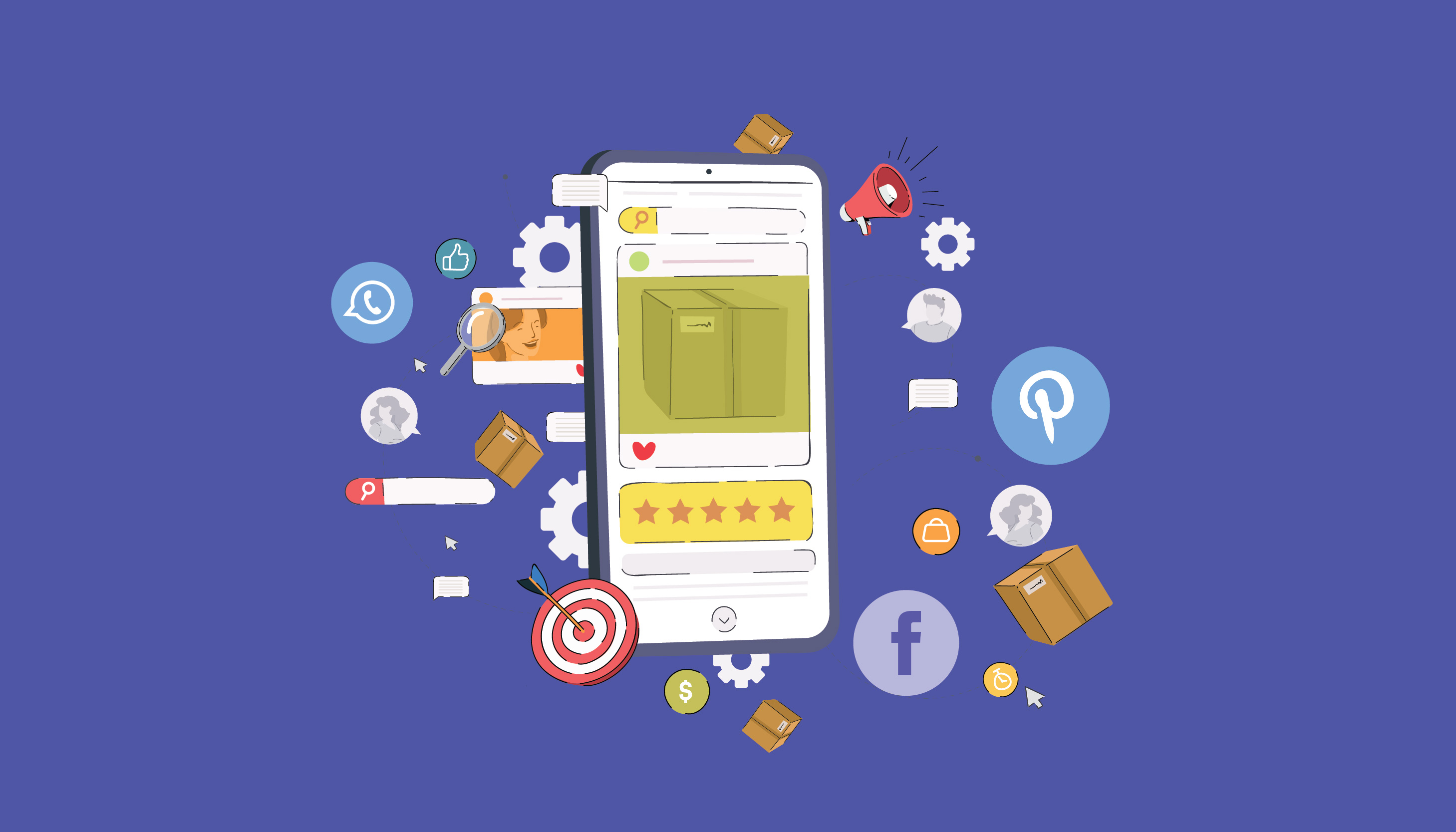 5. Pick the Best Social Posting Software
Just like choosing the best social media channels for your business, you also need to choose the best Social posting software. Once you've set your goals and objectives and once you've decided what features you absolutely need for your brand, you can go about doing your research and narrowing it down to pick one that best suits your requirements. While you are at it, it is also important to pick a solution that offers ample customization so that you can mould your unique business model and put it to the best use.
6. Create Customized Content
Depending on the different channels that you have chosen, it is important to offer customized content for each channel according to the user demographics for that particular channel. For example, Twitter is all about ultra-short snippets of text content, while Instagram needs to be more visually appealing. At the same time on LinkedIn and Facebook, people are patient enough to read longer captions. Hence you need to streamline your content plan and create suitable content for each channel.
Hipsocial comes with social media planner that allows you to plan your content and schedule posts on every channel at the best times.
7. Humanize Your Channels
It is extremely important to bring human elements into your content. You need to show up in person on your stories or live sessions and post a few behind-the-scenes content or office-based goings-on in order to increase credibility and trust. It works on the psychological effect of being more resonating for customers when they see human faces rather than curated content.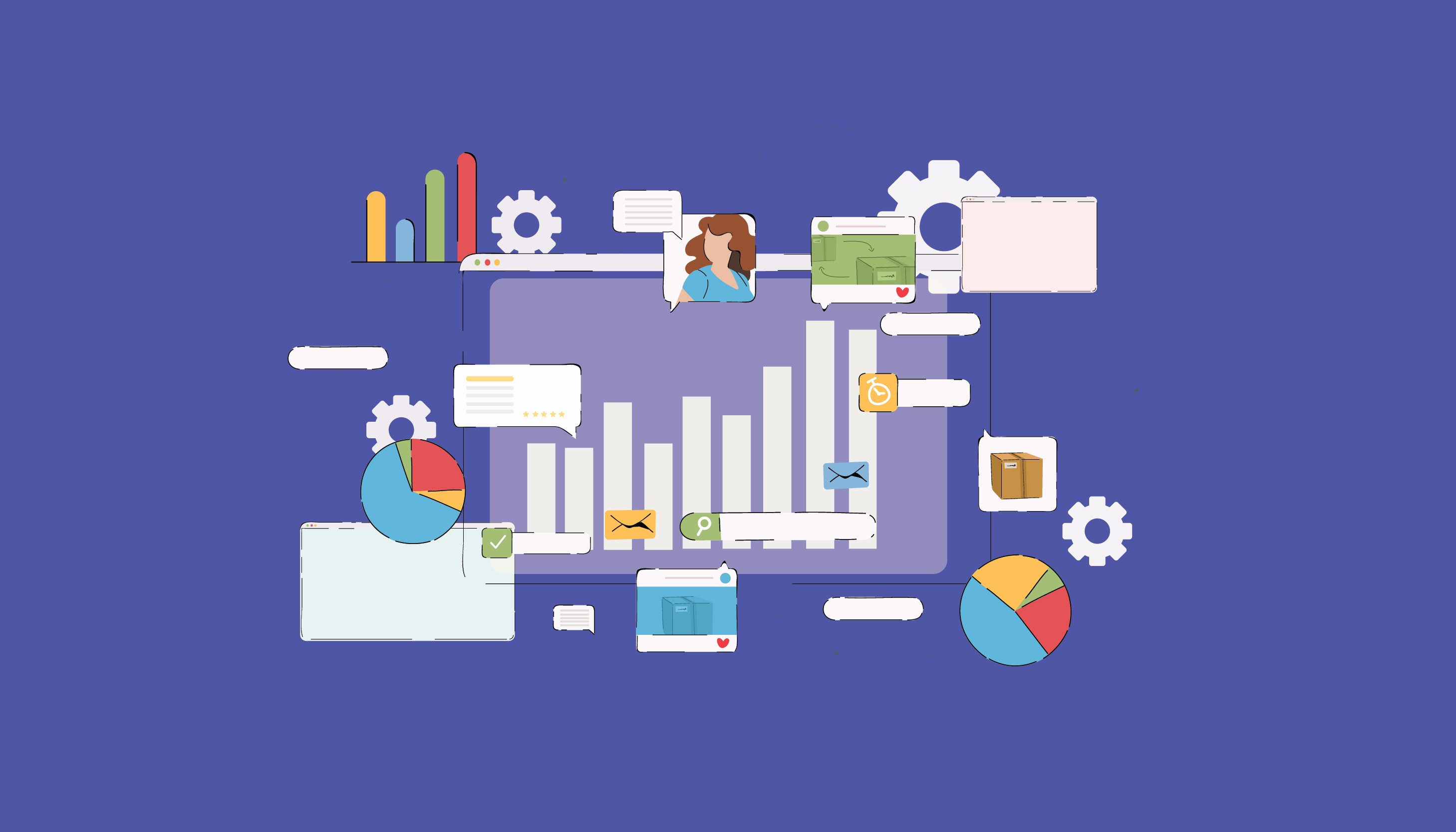 8. Create Systematic Calendars
Having a proper plan reduces half the stress and pressure of posting regular content. Hence it is important to create a well-thought-out editorial calendar for each month so that you don't run out of content ideas and you don't slack on consistency. You can use content scheduler to achieve it.
Now you need to create different types of content for different channels. For this, one thing you can do is create long-form content and then split it into short pieces of content shareable for different channels and create a cycle of posts for cross-posting.
9. Automate Effectively
Posting content, adding relevant hashtags, tagging relevant people, acknowledging customer queries – all these are tasks that are redundant, repetitive and time-consuming. You can very well make use of Social posting software like HipSocial to automate these tasks and save time to work on more important tasks like creating content and market research.
10. Use Social Listening Tools
Social listening is a very important concept to take advantage of in order to get ahead of competitors. It helps you stay in the know about industry trends and social media community conversations to proactively address any crisis, be more prompt with customers, identify market gaps and create new products. It also helps you keep a close watch on competitor activity that allows you to be better prepared.
11. Leverage the Art of Storytelling
""No one ever made a decision because of a number. They need a story"" – Dan Kahneman
It is very important to adopt a storytelling approach with any type of content on social media. People love to hear stories as it resonates with customers better. It is not facts and numbers that speak to customers, it is always experiences and stories. Hence you must absolutely master the art of storytelling and use it to your advantage in Social posting to increase social media engagements.
Bonus: Follow an 80/20 content rule
A tried and tested successful rule to follow when it comes to social posting is an 80/20 rule, where you need to generate 80% of specially curated content that generates value and 20% of sales and promotions. You can also post user-generated content on social media to maintain a friendly community of users, and also to build trust and credibility.
Brand Strategist Claire Bahn shares her winning tips on how to create a strong social media content library strategy over here.
What content should you share on social media? How much personal info should you share? Here are tips to creating a strong content strategy:https://t.co/uwWLuIzUJt #socialmediamarketing #socialmediastrategy pic.twitter.com/YULTEqnXDI

— Claire Bahn (@ClaireBahn) December 7, 2020
Bottom Line
With social posting, there are no shortcuts to staying consistent and posting relevant content. You must put in the work and constantly create useful content in order to generate engagement and in turn improve growth. You can make use of analytics provided by social posting software to gauge your performance on social media and make necessary improvements to evolve with your customers. With a proper content plan and an efficient social posting software solution, you are sure to surge ahead of your competitors in no time. If you are looking for a tool then you can give HipSocial a try! HipSocial is a social media management tool designed by 500apps that provides various feature along with social media postings.
What Makes the Best Social Media Management Tool?
#1
Manage all social media channels in one place
#2
Add unlimited projects for multiple clients
#3
Create and publish posts on all social media channels
#4
Configure multiple streams like Twitter pages, Instagram posts
#5
Plan and schedule bulk social media posts
#6
Access reports for a detailed overview of day-to-day accomplishments
#7
Fetch content, images from various sources using web scraper
#8
Integrate with various third-party applications like CRM, social media apps and more
#9
Unbelievable pricing - the lowest you will ever find
#10
Everything your business needs - 50 apps, 24/5 support and 99.95% uptime
Join the SaaS Revolution
All-in-One Suite of 50 apps

Unbelievable pricing - ₹999/user

24/5 Chat, Phone and Email Support