Benefits of Using a Social Media Listening Tool
Social media listening tools help you learn how customers and prospects think about your brand by analyzing the mentions in any conversation.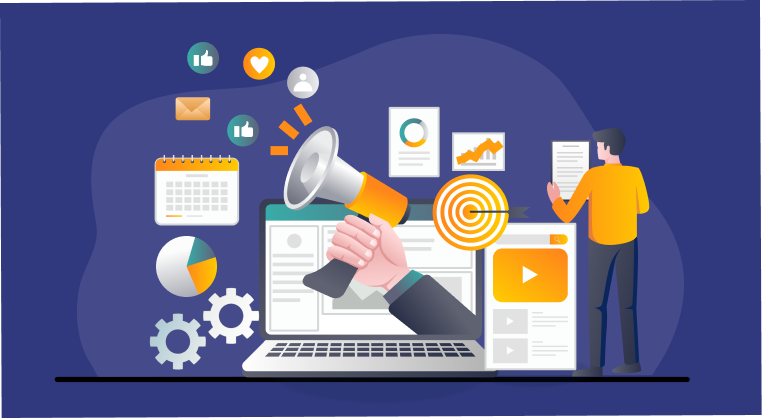 You can monitor sentiment in real-time with social media listening tools, so you can immediately detect any substantial changes in the volume of people talking about your brand. It serves as a kind of early warning system, letting you know when internet perceptions of your brand alter for the better or worse.
Finding out what is being said on social media about your business, goods, brand, and team is a process known as social media listening, often known as "social media monitoring." When used properly, social media listening tools can be your most crucial tools for gathering information from your customers, allowing you to use that information for content creation, business growth, research and development, customer service, and real-time marketing campaigns.
Putting up a Google Alert to monitor what people are saying about you on various social media channels is only one aspect of social media listening. It's important to identify the locations of these chats and interact with the participants there. Additionally, it involves replying, providing them with content when they express interest, and, whenever possible, assisting them with issues.
The best method to connect with a certain audience of consumers is through relevant, tailored, and compelling content. How often have you looked at an advertisement on social media and wondered how you could possibly have been targeted by that company? By concentrating on social listening with efficient social media listening tools or a social media analytics tool, you can prevent being ignored by the audience you're attempting to attract by learning what topics they find interesting.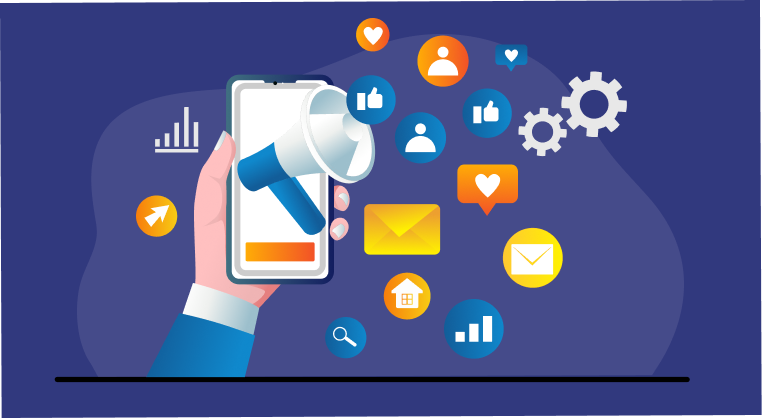 Social Media Listening Tools
Social media is now awash in online dialogues, family and friend chats, and particularly businesses boosting and promoting their reputations. A consumer can use social media to either make your business seem successful or make it seem like it doesn't exist.
Being able to run a successful business and make a tonne of money has become crucial. But what about the public? How will you keep a record of consumer feedback? Simply said, how do you keep track of and listen in on consumer interactions that are particularly relevant to your business or products?
Social media listening tools can be helpful in this situation. These tools gather and examine brand mentions across various social media platforms. Now, you might be seeing it as an additional task to complete your job, however, these social media management tools can support you in all of your business endeavors.
Benefits of Using Social Media Listening Tools
Discovering important market trends and consumer insights, creating focused campaigns and pertinent content, finding prospective brand ambassadors and influencers, monitoring brand reputation, and other advantages are all made possible through social media listening tools. Let's go into further detail on these.
Discover Significant Market Trends and Consumer Insights
People discuss things on social media that they might typically keep to themselves in face-to-face interactions. Despite the fact that it's not at all true, the internet can give users a bizarre sensation of anonymity. When sentiment analysis is used in conjunction with social listening, one of the advantages is that you can learn what makes your customers engage with your brand, what inspires their commitment to it, and what changes they would like to see made generally. Utilize your social media platforms to interact with your customers directly and gather the data you require from the source using social media listening tools.
Create Targeted Campaigns
Throughout the whole marketing cycle, social media listening tools are crucial, but it is especially crucial when creating a focused campaign. You can learn what customers of a certain age group, area, income level, family size, etc. prefer or dislike by using social media listening tools. All without relying on polls or online forums for reviews. You will be able to use trends in your advertising and marketing initiatives, which may include TV commercials, radio ads, or online competitions because social media listening tools enable you to uncover patterns.
Make Brand Reputation and Awareness
One further advantage of social media listening tools is that it enables you to keep an eye on the reputation of your brand. You may assess the social sentiment surrounding your brand using text analytics and video content analysis, which provides you with a comprehensive picture of the health of your brand. Video content analysis enables you to evaluate customer emotion from video platforms like YouTube and TikTok just as readily as a conventional sentiment analysis tool enables you to do it from comment threads, surveys, or product review blogs and forums.
Personalize Brand Experience
The marketing campaign based on a social media listening tools enables you to give your customers a more distinctive and genuine brand experience. Marketing departments might develop strategies for contests, brand positioning, or web and tv advertisements that foster a sense of community among their customers by considering factors like cultural quirks, societal trends, health & body positivity, and similar factors. Therefore, individualized brand experiences that support brand loyalty and authenticity are among the advantages of social media listening tools.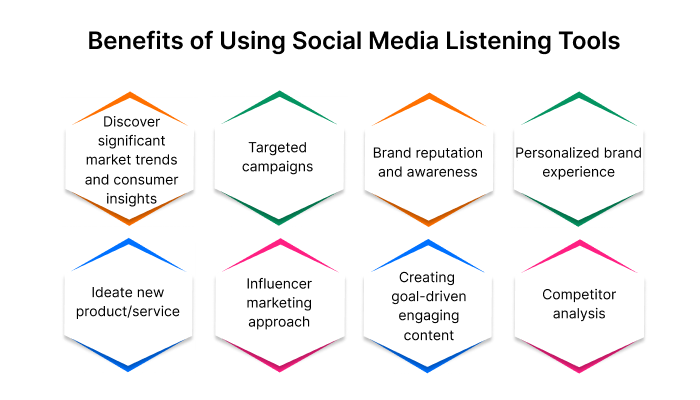 Ideate New Product/Service
Utilizing the best social media management tools can enable you to generate new product concepts based on patterns in consumer sentiment for your current offering. Social listening is important because it allows you to have a continual conversation about what your customers would like to see and experience in your product and service. Through the use of hashtags, social media mentions, posts, and comments, it recognizes and extracts the designated entities and subjects in all conversations. Businesses like Uber, DoorDash, Netflix, TaskRabbit, and others like them didn't just appear out of nowhere; rather, they identified market gaps and filled them by paying attention to what people were saying on social media.
Approach Influencer Marketing
Social media listening tools aids in discovering potential brand ambassadors as well as new-age marketing strategies like social influencer marketing. One advantage of social media monitoring is that it provides you with actionable information about who shares your social media content most frequently, who is followed by which demographic, and whether or not that individual can be relied upon to be a top influencer. Many social media listening tools let you monitor these influencers' activity around particular keywords you're analyzing and evaluate the sentiment surrounding them.
Boost your Social Media Marketing Efforts Sign Up 14 Day Trial
Create Goal-Driven Engaging Content
You may concentrate on the correct kind of material to get the best return on your time, effort, and financial investment by using social media listening tools. You may quickly locate the ideal social media site that will give you the greatest consumer engagement for brand amplification and content. You can use a social media scheduling tool to determine whether your audience is more likely to favor text-based (Twitter, FB), image-based (TikTok), or video-based platforms (Instagram, Pinterest). Companies may now quickly take advantage of social media listening tools by avoiding trial-and-error when it comes to developing compelling content that will increase conversion rates thanks to machine learning algorithms.
Perform Competitor Analysis
With the help of social media listening tools, you can keep an eye on your competitors' online behavior and gain essential information about your target market and marketing plan. When social media monitoring tool provides crucial data on what your rivals are doing better than you and whether it is worthwhile for you to compete in that category, its significance is brought to light. It reveals the systems that they use for their CRM. How frequently they interact with customers and how active they are on social media. What do their customers enjoy about them, and what makes them loyal to the brand? The advantages of social media listening tools are highlighted by responding to inquiries like these.
Conclusion
Social media listening tools are able to gather posts and comments from forums, blogs, and websites where the material is made publicly available in addition to monitoring social media channels. Social media listening tools such as HipSocial by 500apps will assist you in monitoring the success of your company on prominent social media handles conveniently and what your customers think of your brand by providing you with a big number of mentions and insights. Try HipSocial now to check out the advanced features it has to offer and to gain access to 50+ applications of its parent suite.
What Makes the Best Social Media Management Tool?
#1
Manage all social media channels in one place
#2
Add unlimited projects for multiple clients
#3
Create and publish posts on all social media channels
#4
Configure multiple streams like Twitter pages, Instagram posts
#5
Plan and schedule bulk social media posts
#6
Access reports for a detailed overview of day-to-day accomplishments
#7
Fetch content, images from various sources using web scraper
#8
Integrate with various third-party applications like CRM, social media apps and more
#9
Unbelievable pricing - the lowest you will ever find
#10
Everything your business needs - 50 apps, 24/5 support and 99.95% uptime
Join the SaaS Revolution
All-in-One Suite of 50 apps

Unbelievable pricing - ₹999/user

24/5 Chat, Phone and Email Support