5 Free Social Media Management Tools to Check Out
You'll find it much simpler to streamline social media handles and keep track of all your discussions with free social media management tools.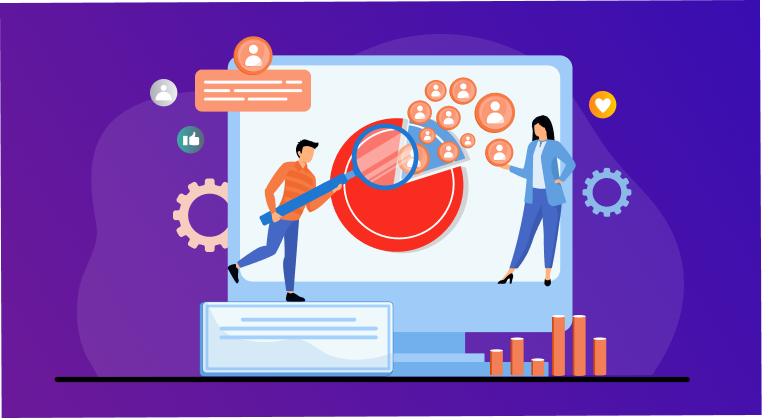 You can plan posts, engage with accounts, keep your content structured, track brand-related conversations, and more cost-effectively with the aid of free social media management tools. The more platforms you have, the more essential these tools are for your business.
Social media is becoming an essential component of digital marketing. It's not always simple for businesses to use social media to its fullest potential, even though more than 3 billion people use it globally.
Users play a significant role in social media success. New platforms are developed, and their habits are always evolving as any prominent social media listening tool would prove. It may be very daunting for social media managers to keep up with all the changes and channels without the right resources.
But don't worry, we've got you covered with the top free social media management tools listed below that can help businesses manage their social media handles conveniently.
Free Social Media Management Tools: An Overview
The best free social media management tools oversee the process of managing online interactions and information on social media platforms like Facebook, Instagram, LinkedIn, Youtube, and Twitter. Its ideal purpose is to market and sell products while creating a company's online persona.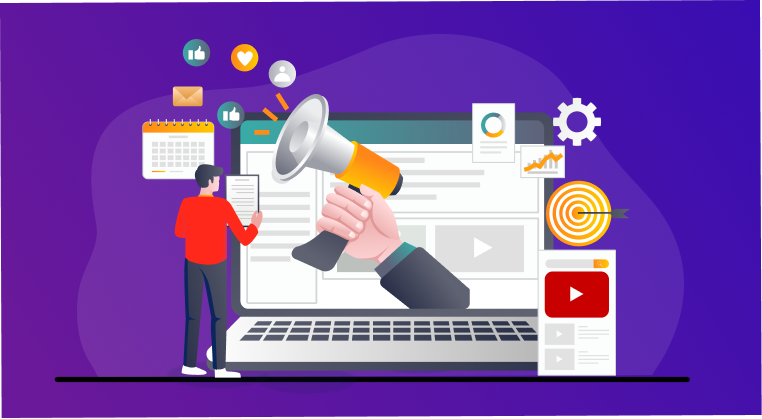 Free social media management tools help social media managers who are in charge of managing social media activities with a variety of tasks, including content creation, scheduling, data analysis, audience engagement, and working around social media analytics tool.
Consequently, the free social media management tools entail more than merely providing updates to your business's social media pages. Choosing the person your business will represent on social media is the first step. Then, in order to gain awareness and expand your audience, you must produce relevant material, interact with your audience, and explore fresh methods.
5 Best Free Social Media Management Tools
Manage your social media like a cakewalk with these social media management tools:
Zoho
By optimizing your brands on social media platforms, Zoho Social provides excellent assistance in expanding your company or even agency, unlike other free social media management tools. You can easily track the success of your social channels with the tool's well-organized function list.
You may easily plan your posts with Zoho using your own timeline, or you can use Zoho's predictions for when your followers are online to boost reach rates. A content calendar that works with the tool lets you see the posting timetable and arrange your posts however you choose. Since Zoho Social provides multiple listing columns to keep you informed of what is important across channels, monitoring your postings is no longer difficult. With the entire analytics tool set, which includes Facebook lead ads, CRM connectors, and extensive reporting options, you can particularly understand your audience's insights.
This one of the sensible free social media management tools offers a free trial and then allows users to pick plans ranging from $15 to $400 a month for individuals, companies, and agencies. To meet specific market demands, a comparable feature list is offered for each package.
Hootsuite
Hootsuite is one of the most well-liked free social media management tools for streamlining social media management. You can easily search, plan, manage, and report on social media with the aid of this tool. You can monitor and manage everything that occurs in your social media universe from a single practical dashboard.
It's one of the great time-saving free social media management tools that generate a steady stream of social network updates for you. By automatically scheduling hundreds of posts at the same time across many platforms, this social media scheduling tool maintains your social media presence active around the clock. To improve your social media efforts, you may schedule an infinite number of posts in advance, manage more than three social media accounts from a single dashboard, and integrate more than 150 solutions right out of the box.
Customizable and thorough reports of free social media management tools such as this one, give you the information you need to gauge the success of your social media efforts. You'll be able to gauge how well your social media campaign is doing or how people are responding to your material. Both the good and the bad are right there in front of you. Managing keywords, hashtags, mentions, and messages from your audience is very simple with this platform.
SocialPilot
SocialPilot is one of the straightforward and successful free social media management tools. It's a popular tool for businesses looking to streamline social media management. With the help of SocialPilot, which is used by over 115,000 companies, businesses can easily manage their social media responsibilities on a daily basis and efficiently boost community participation.
In addition to basic functions like mass scheduling posts, SocialPilot gives users access to an astounding array of services that are crucial for a variety of clientele, including small businesses, professionals, marketing agencies, teams, and enterprises.
With the help of robust and in-depth social media analytics and white-label PDF reports, you can keep track of everything that is displayed and running on your social media network. You can improve your social media strategies and raise engagement by making more data-driven decisions using the right free social media management tools such as this one.
FS Poster
By automatically publishing your WordPress content, FS Poster, a social media scheduler for WordPress, expands your online network and engagements. From your WordPress dashboard, you can automatically post to 15+ social networks using FS Poster.
The limited set of capabilities in the Lite edition makes it perfect for handling social media on a modest scale. On the other hand, the Premium edition comes with unique post types and unlimited social media accounts across 15 social networks, which are crucial characteristics to search for in free social media management tools.
The key consideration in free social media management tools is always: Lite or Premium? The answer often depends on the requirements of your company and its size. Small businesses with modest social media requirements could find FS Poster Lite to be the ideal option. However, FS Poster Premium will probably be a better option if your company is bigger and has more complicated social media needs.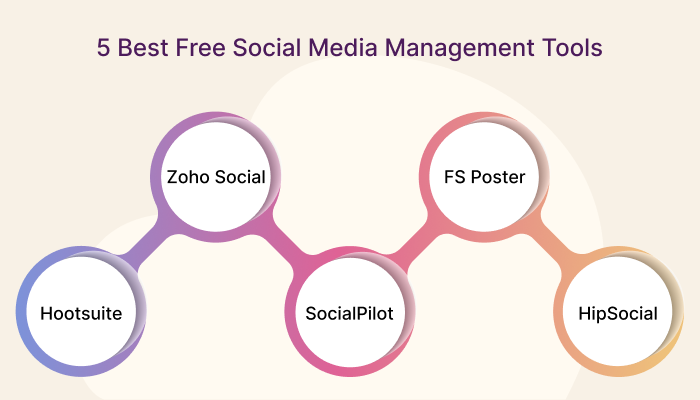 HipSocial
HipSocial stands out as the best software beating other free social media management tools on this list. It's an all-in-one platform that gives businesses and social media managers everything they need to effectively manage their social media accounts.
Boost your Social Media Marketing Efforts Sign Up 14 Day Trial
HipSocial's content scheduler is a great way to keep on top of your social media posting. You can queue up content in advance and schedule it to be posted at a later date and time. This is perfect for when you need to be away from your computer or if you want to make sure you're posting regularly. The web scraper is another great feature of this social media management tool. It allows you to quickly and easily find content to share on your social media accounts. This is a great way to keep your social media feeds fresh and interesting making it one of a kind tool, unlike the free social media management tools you see.
The social listening feature of HipSocial is also crucial and essential for any free social media management tools you look at. It allows you to see what people are saying about your brand on social media. This is a great way to get feedback about your products or services and to find out what people are saying about your brand. HipSocial's social analytics is a great way to see how your social media accounts are performing. It gives you detailed insights into your social media reach, engagement, and followers. This is a great way to track your progress and to see what's working and what isn't.
Wrap Up
The appropriate free social media management tools you look for in your company will rely on the demands and goals you have for social media. And it's up to you how the aforementioned list helps you. Visit the website of the best social media management tools you prefer and employ your sleuthing skills to identify the tool that will work best for you. If it is still not clear at this, point, we highly recommend HipSocial by 500apps for all your business social media management. Along with the features mentioned above, the application also provides you with access to 50+ applications of its parent suite that are tailor-made to meet your needs.
What Makes the Best Social Media Management Tool?
#1
Manage all social media channels in one place
#2
Add unlimited projects for multiple clients
#3
Create and publish posts on all social media channels
#4
Configure multiple streams like Twitter pages, Instagram posts
#5
Plan and schedule bulk social media posts
#6
Access reports for a detailed overview of day-to-day accomplishments
#7
Fetch content, images from various sources using web scraper
#8
Integrate with various third-party applications like CRM, social media apps and more
#9
Unbelievable pricing - the lowest you will ever find
#10
Everything your business needs - 50 apps, 24/5 support and 99.95% uptime
Join the SaaS Revolution
All-in-One Suite of 50 apps

Unbelievable pricing - ₹999/user

24/5 Chat, Phone and Email Support