Social listening software is very effective at helping your brand stay up-to-date on mentions and engagements relevant to your company, your products, your competitors, and your industry in general. By utilizing social listening, you're able to monitor and track keywords and hashtags that are relevant to your industry or niche.
As a concept, social listening is vital to the success of your brand. It takes customer service to the next level and gives you a direct line of communication with customers and prospects.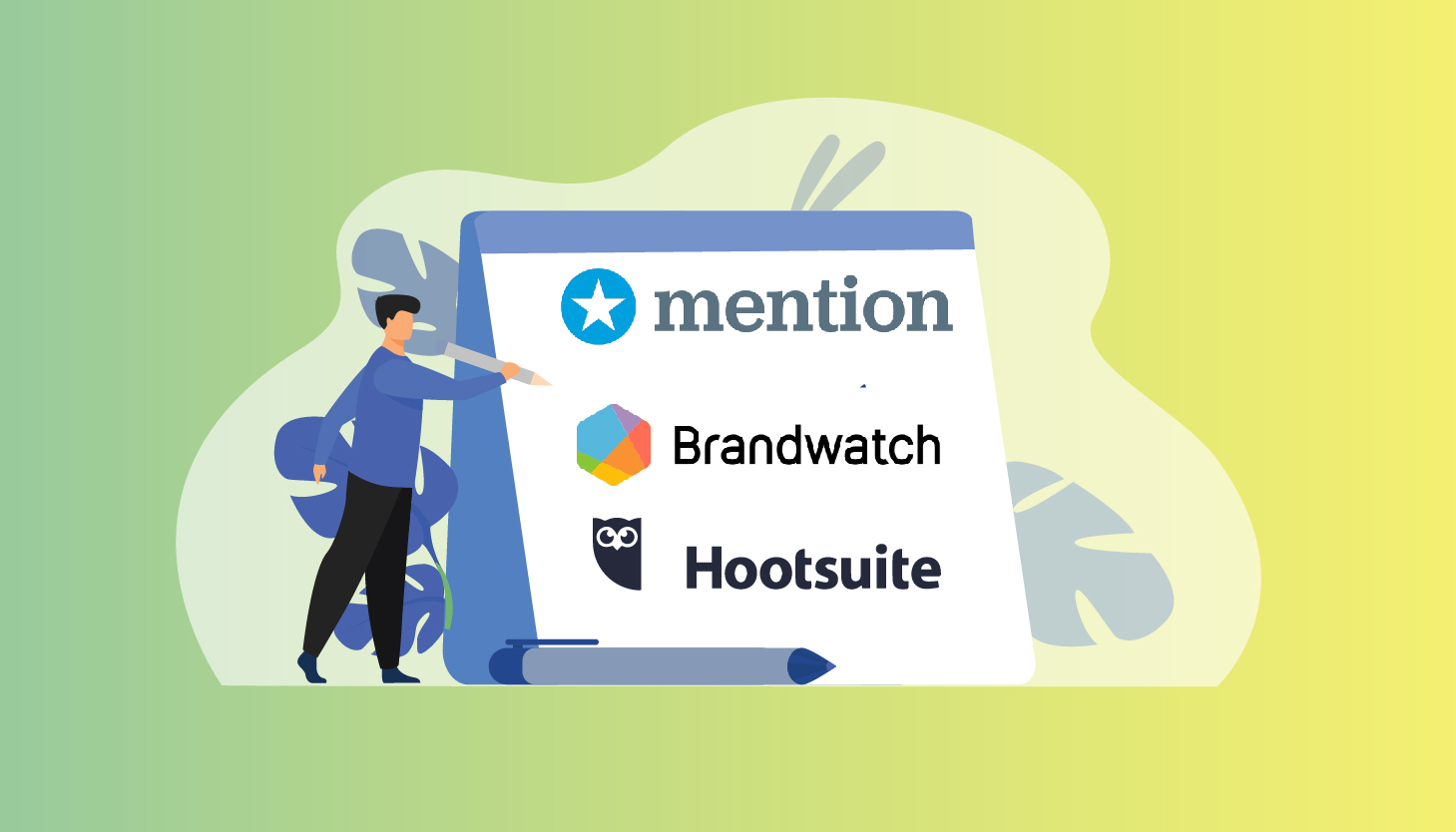 "The fact of the matter is that prospects, leads, and customers are actively talking about you, your brand, and your industry on the social web," says Ryan Deiss, entrepreneur, investor, and author of numerous best-sellers on digital marketing and business. "If companies are not actively listening for these conversations, someone may as well have installed a telephone in your customer care department that is ringing off the hook with no one picking up the phone."
Once you notice relevant mentions, you can quickly and easily respond to issues, comments, or compliments. This is especially important in terms of customer support. Not only do users get a timely response, but that responsiveness is seen by any followers who happen to view the engagement.
The market is flush with apps that come in all shapes and sizes. This makes it tricky to choose the best social listening software for your unique needs. But, when it comes to a successful social media strategy, it's crucial to find a tool that works well with your brand.
So, to help you make the most of your social media efforts, we've listed 15 of the best social listening software options available on the market today.
Best 15 Social Listening Software Solutions
HipSocial is a social media management tool that helps you increase exposure and engagement with your audience. It includes enhanced social listening software that helps you follow along in real-time as relevant conversations play out on various social platforms.
Hipsocial monthly pricing:
30-day Free Trial
$10 - $50 (Access to 500 apps' all-in-one Infinity Suite)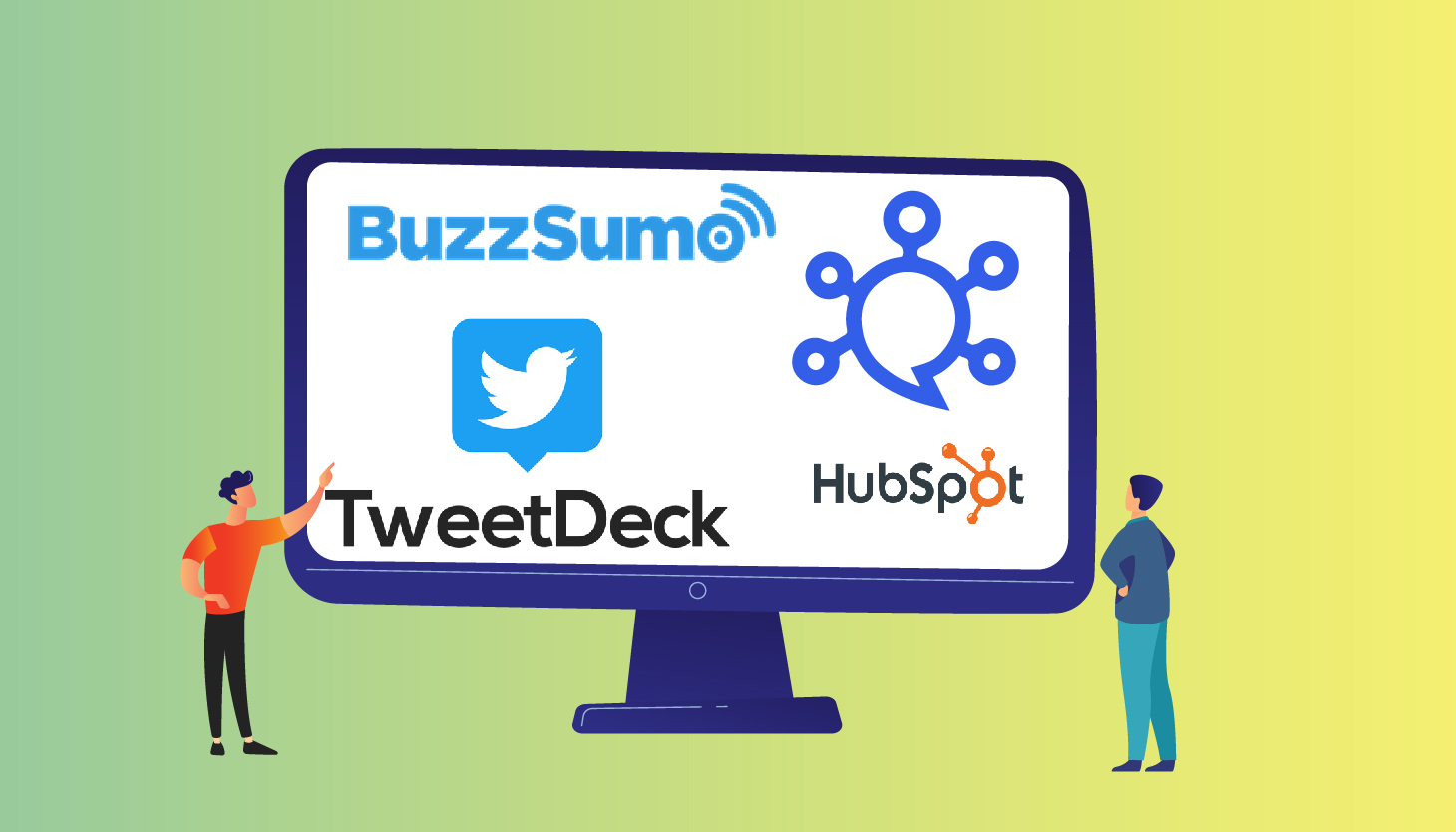 Buffer is a social media management tool that builds audiences and brands on a variety of social media platforms. Buffer Reply is the part of the tool that helps you listen, organize, and respond to social conversations, but they offer a number of other plans with a variety of features to help you run a successful social media campaign.
Buffer monthly pricing:
Forever Free
14-day Free Trial
Publish Pro $15
Publish Premium $65
Publish Business $99
Analyze Pro $35
Analyze Premium $50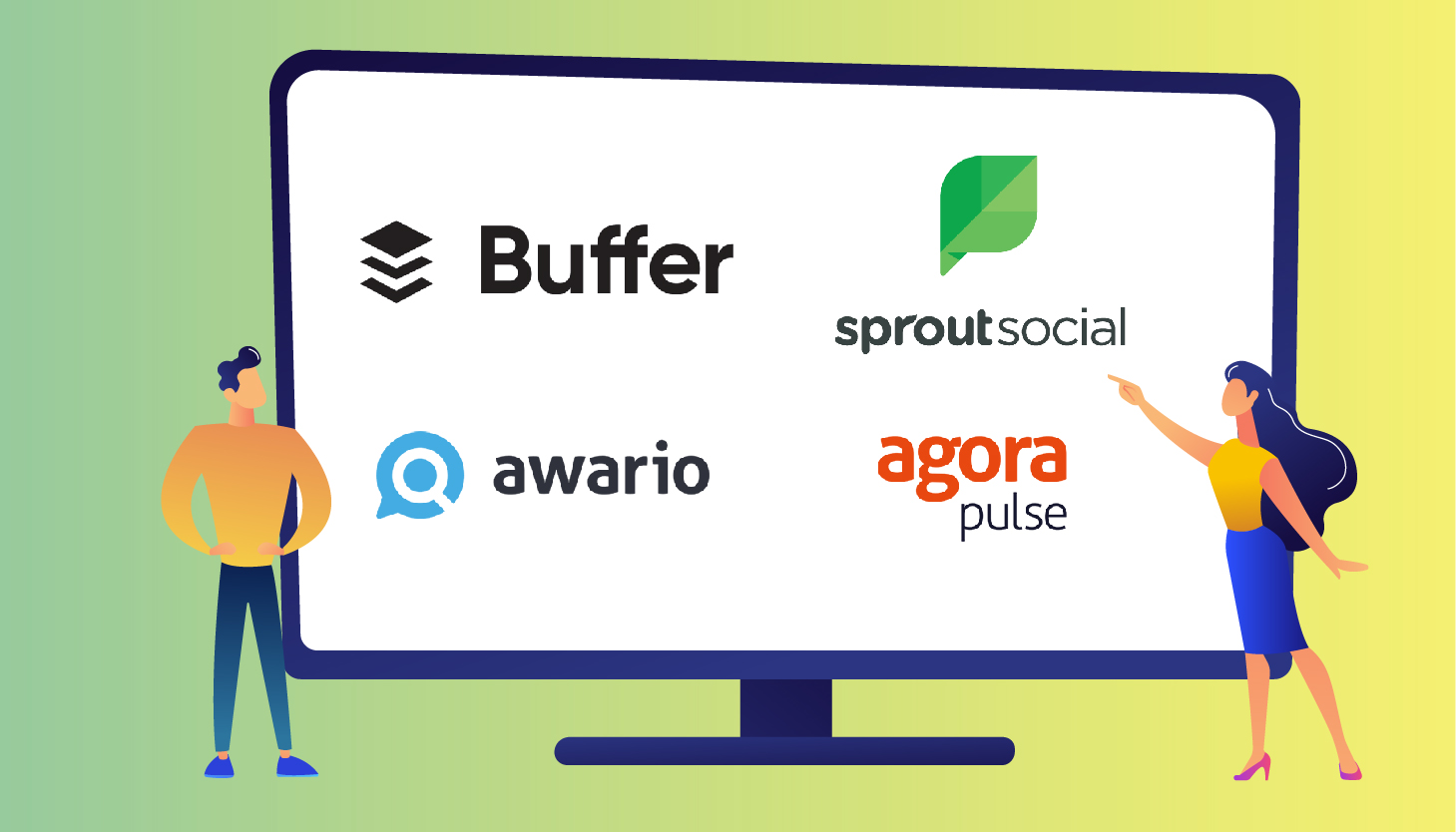 Sprout Social helps you connect with those engaging and talking about your brand on social media. Among other things, Sprout Social helps you identify trends and gain valuable insights from social data.
Sprout Social monthly pricing:
30-day Free Trial
Standard $99
Pro $149
Advanced $249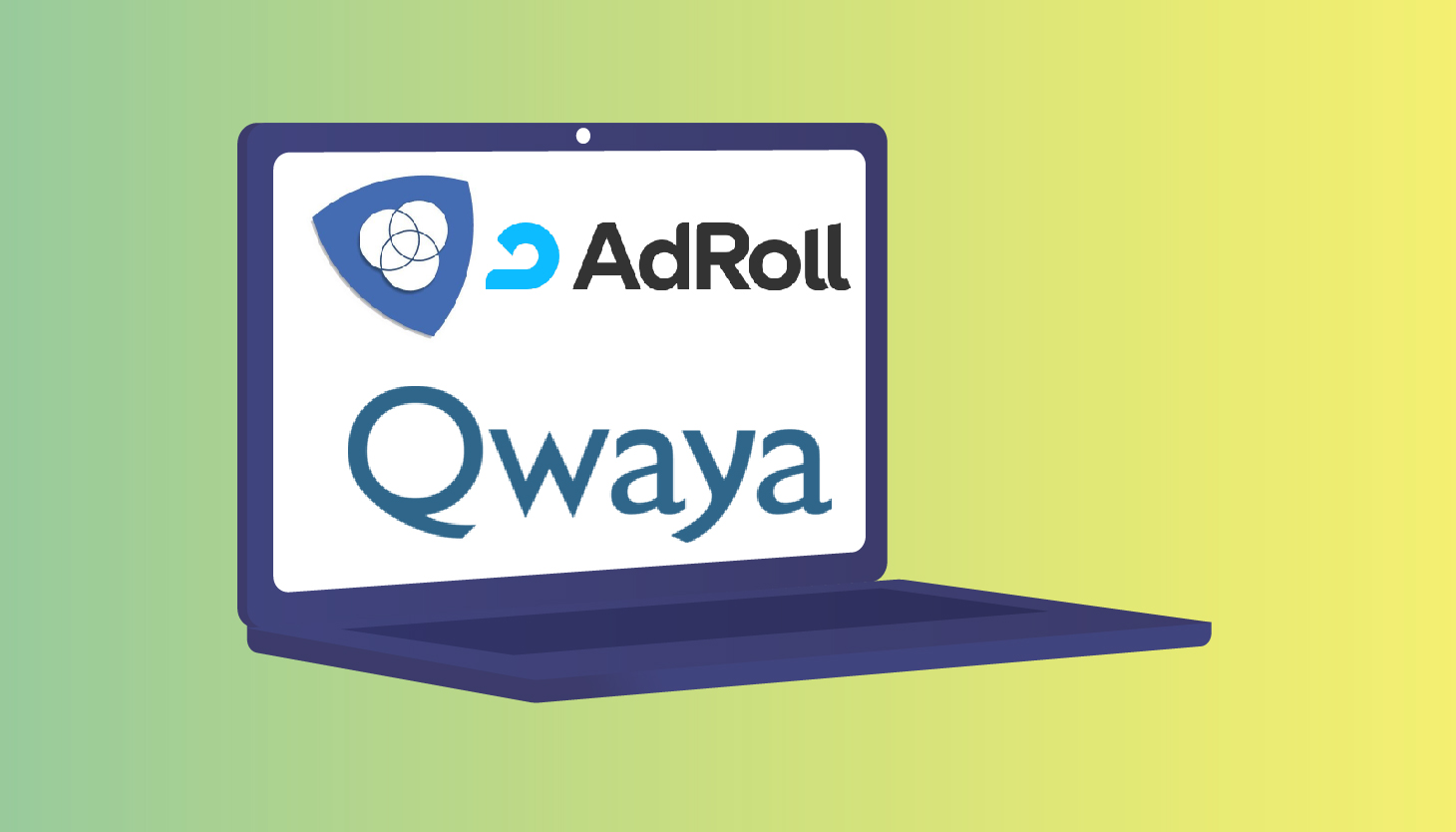 Hootsuite features powerful analytics and the ability to create and export custom reports to show detailed results. This social listening software also features team performance metrics and the ability to integrate with other apps to find even more insights.
Hootsuite monthly pricing:
30-day Free Trial
Pro $29
Team $129
Business $599
Enterprise (Contact for pricing)

Awario is a social listening software that tracks mentions, discovers influencers, helps you engage with customers, and even helps you find new sales leads. Real-time monitoring shows results from all social networks, news, blogs, forums, and more.
Awario monthly pricing:
Free Trial
Starter $29
Pro $89
Enterprise $299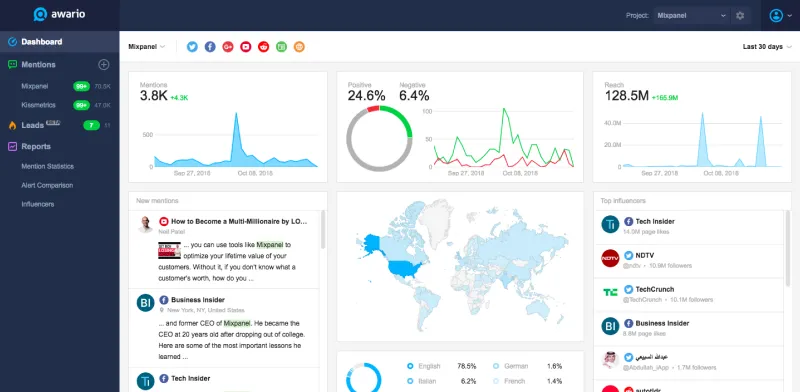 Hubspot is a full-service inbound marketing, sales, and service tool. It also includes an effective social listening tool that allows you to publish and share content and monitor all mentions.
Hubspot monthly pricing:
14-day Free Trial
Starter $45
Pro $800
Enterprise $3,200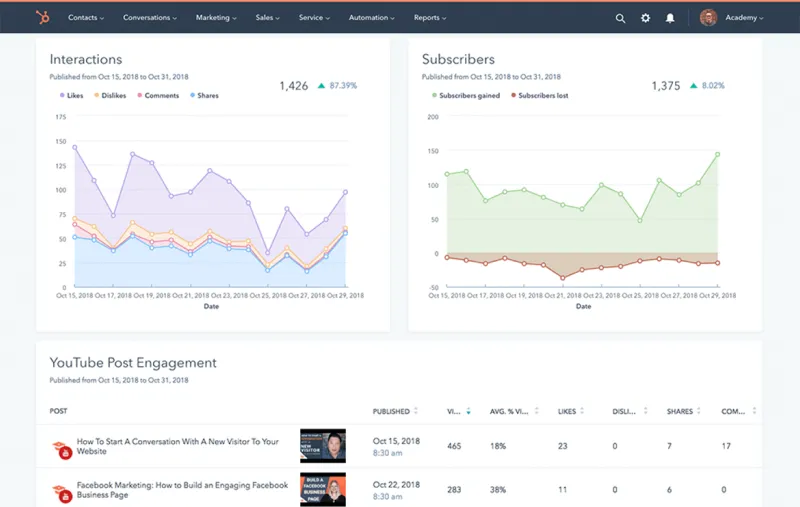 Keyhole considers itself a hashtag analytics tool that can provide real-time data for hashtag tracking on social media platforms. It also offers campaign, brand, and event monitoring, and influencer marketing, as well.
Keyhole monthly pricing:
7-day Free Trial
Social Media Account Analytics $49
Social Listening & Campaign Tracking $49
Keyhole Suite: Social Listening & Account Analytics $59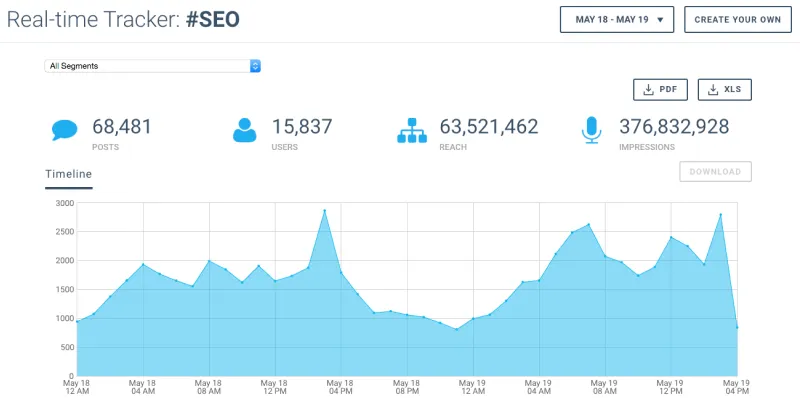 TweetReach is a Twitter-specific analytics tool and social listening software that helps you identify how far your Tweets reach in the Twittersphere. It also offers enhanced analytics and real-time monitoring.
TweetReach monthly pricing:
Forever Free (UnionMetrics Account)
Social Manager $49
Social Marketer $99
Marketing Team $199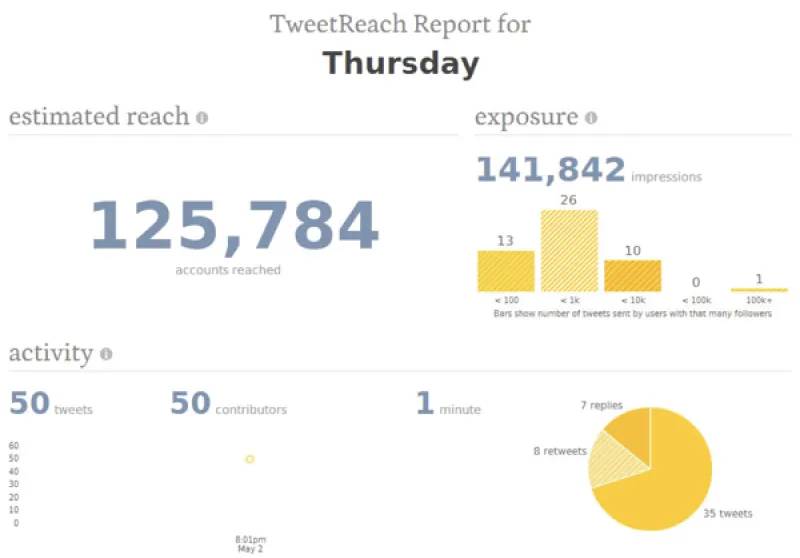 BuzzSumo offers content marketing research and monitoring to help you create high-performing content campaigns and monitor their effectiveness. Its social listening capabilities include tracking mentions, trends, and updates for your brand and on your competitors.
BuzzSumo monthly pricing:
30-day Free Trial
Pro $99
Plus $179
Large $29
Enterprise $499+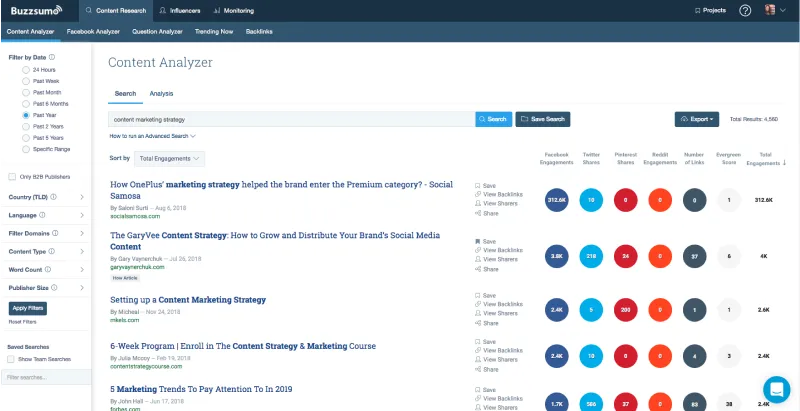 Agorapulse is an easy-to-use social media management software that allows you to build relationships and increase engagement. It includes a social inbox to listen for comments, mentions, and other forms of engagement across multiple social media platforms.
Agorapulse monthly pricing:
28-day Free Trial
Medium $99
Large $199
X-Large $299
Enterprise $499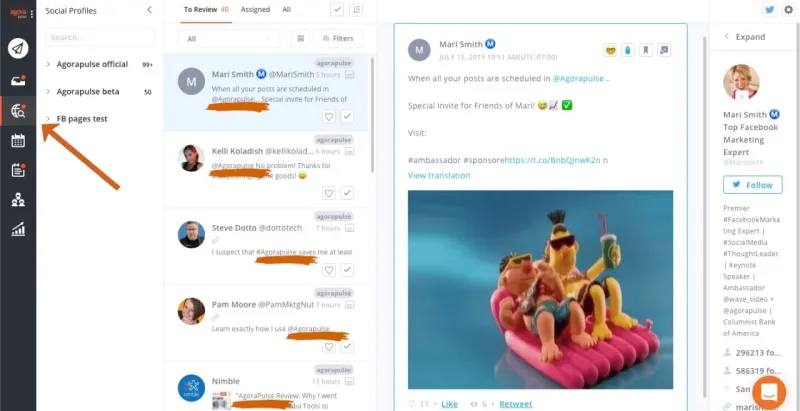 Mention is a social listening software that offers monitoring and campaign management, allowing you to listen to your audience and monitor the web to find important conversations. The management aspect of this tool allows you to manage content across multiple social media platforms.
Mention monthly pricing: - Forever Free - Free Trial - Solo $29 - Pro $99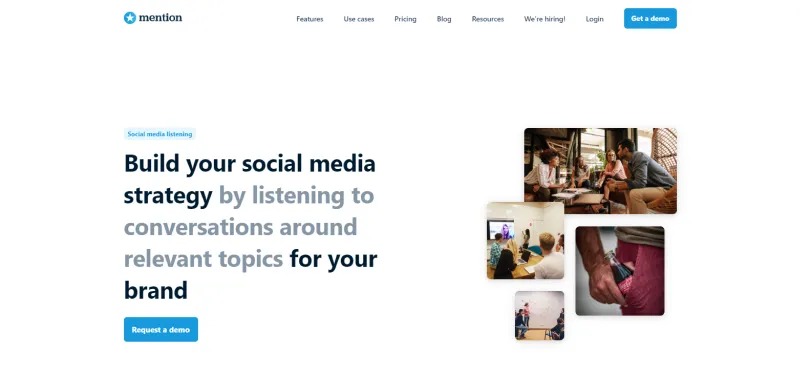 TweetDeck is Twitter's own social listening software. It offers real-time tracking and helps boost engagement so you can reach all of your Twitter audience.
Tweetdeck is completely free to use.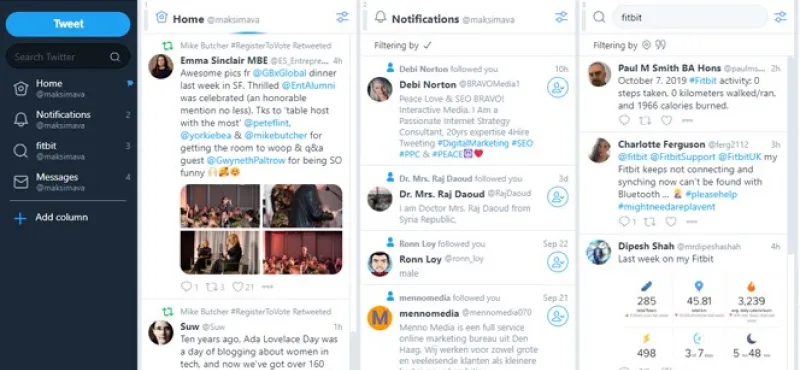 Brandwatch provides a feature-rich social listening software that helps you better understand your customers through consumer research and social media monitoring. It also offers brand management, content strategy, competitor analysis, user experience (UX), influencer marketing, and even crisis management, providing a robust platform on which to run highly productive social media campaigns.
Brandwatch monthly pricing: Starts at $1,000 for 10,000 mentions monitored.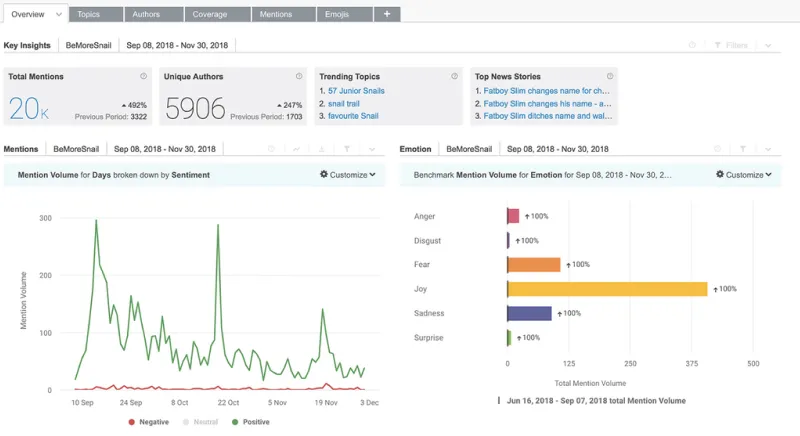 AdRoll helps with digital and growth marketing by providing audience targeting, engagement monitoring, and analytics. It helps you find new customers and bring back old ones through retargeting on social media.
Adroll monthly pricing: - Forever Free - 30-day Free Trial - Essentials $9 - Growth $19

Qwaya helps optimize your Facebook marketing campaigns by managing your ads. Audience targeting and campaign monitoring make this social listening software invaluable to brands of all sizes.
Qwaya monthly pricing:
14-day Free Trial
Premium $149
Business $249
Agency $349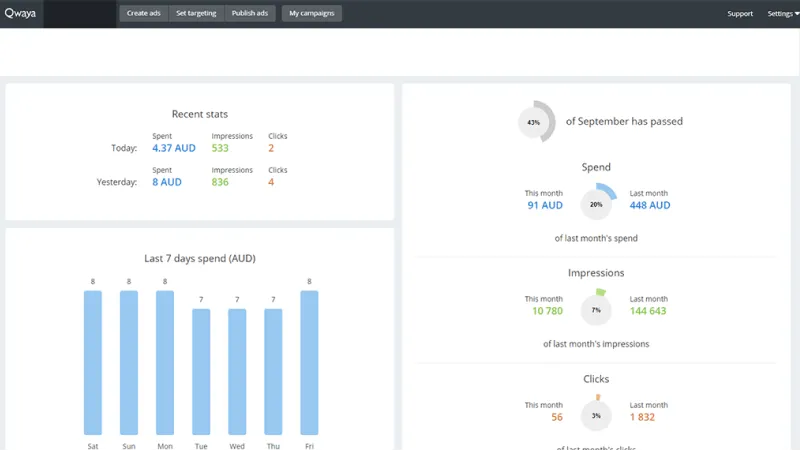 Conclusion
If you have trouble choosing from this list of 15 excellent social listening tools, we recommend shopping around with as many free trials as possible before making a decision. Solutions such as Schedule.ly come with a full 30-day free trial and a host of powerful features.
Once you have your chosen software, Social Media Today lists some of the best practices for you to follow when setting up and maintaining your social listening software, including tips on keyword research and how find new leads on social media.