Branding With Social Media Planner: All You Need to Know
Branding with social media planner is oneof the ways for business success. Because of its large user base, social media is useful for increasing visibility.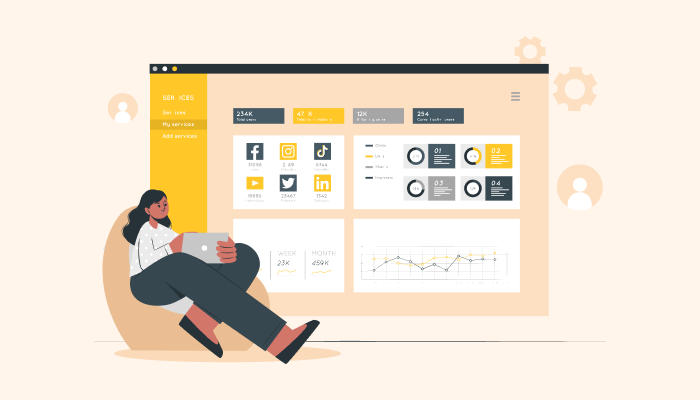 Branding With Social Media Planner is perhaps your one-way ticket to reaching success for your business. Because of its large user base, social media can be beneficial for increasing your visibility in the competitive digital world. Read on to discover more about enhancing brand awareness using social media.
Understanding the Brand Awareness of Social Media Planner
Brand awareness is the degree to which a brand is remembered. Brands with high brand awareness are regularly discussed and considered for the public's purchasing decisions. This highlights the significance of brand familiarity.
Today, every business understands the value of social media marketing. Social media is an important part of brand promotion, whether you use influencers, recommendations, or your own high-quality material.
What Can a Social Media Planner Do for Your Brand?
Social media is a boon when it comes to social media marketing. Here is all that it can do for you:
Activates Engagement
Social media management encourage participation. It's an excellent area to interact with clients during their relationship with your business. They can be prospects, clients, or returning customers. You have several options. Retargeting, dialog, advertising, and so forth.
Allows for Content-Promotion
Popular brands may post content on social media. Several brands use this to offer blogs, videos, and other content. Their followers will most likely find their words fascinating and valuable.
Sharing content makes viewing, locating, and sharing easier. Sharing exclusive material might help to raise brand awareness.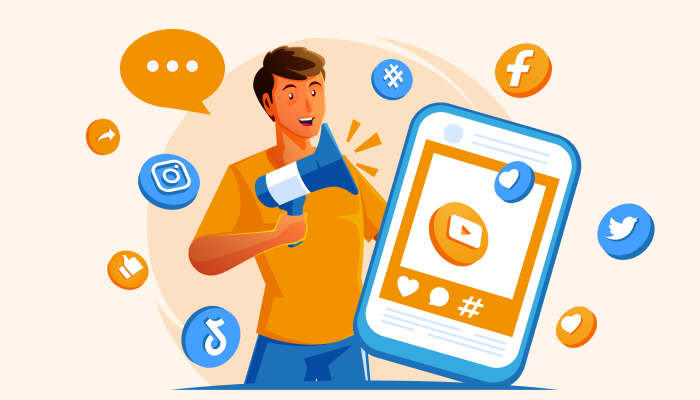 Fosters Social Sharing
Social media management tool and their implications of social media sharing might have an impact on a company's brand. With it, a brand can grow by providing shareable content. Consider Wendy's tweets. It was retweeted tens of thousands of times because people thought it was hilarious. It will be easy to communicate something that people find entertaining, believe in, or can emotionally relate to.
Content that is conversational and entertaining may encourage social sharing. Mentioning people and starting conversations is likely to be reinstated.
How to Use Social Media for Enhanced Brand Awareness?
In a variety of ways, social media can help to improve brand recognition. Here's how:
Visualize
Indeed, a picture is worth a thousand words. In today's digital world, it is crucial to visualize and be visually appealing. When they come across anything interesting, people take their time before scrolling again.
Brand recognition comes before brand awareness. Thus, images can be used to promote your logo or business name. Being visually appealing is all about making that impact from the get-go.
You most likely add a photo in your posts to break up the text and provide context. Respond to comments with gifs and memes to improve your feed.
Visual appeal encourages people to share content. This can help to boost brand recognition.
Make the Most Out of Your Platform
In making the most out of your platform, you must also understand its restrictions. While automation is amazing, not every Twitter post is always appropriate for Facebook.
Both Twitter and hashtags have restrictions. Facebook is one-of-a-kind. When there is more space to speak, hashtags perform less well.
If you're automating your social profiles, write a specific message for each one. Even to the same extent. Your message must be platform-specific in order to be heard. Consider other platforms as well. Instagram is great, but you need to have a great image and a creative caption.
Reach Out
Communication is everything nowadays. Creating a reputation means forming partnerships with other brands, customers, and influencers.
You will raise brand awareness while also demonstrating competency. Participating in touch shows that communication is a two-way street. As a result, people will be more likely to mention and suggest you.
Boost your Social Media Marketing Efforts Sign Up 14 Day Trial
Maintain Consistency
In this case, we're talking about your brand, not your posting frequency. Your brand's social media profiles should evoke a very clear identity to boost brand recognition and awareness.
With that said, your logo should appear on your profiles. The logo is the simplest way for people to recognize you (besides your name). To improve recognition, use the same language, colors, and visuals (or comparable ones).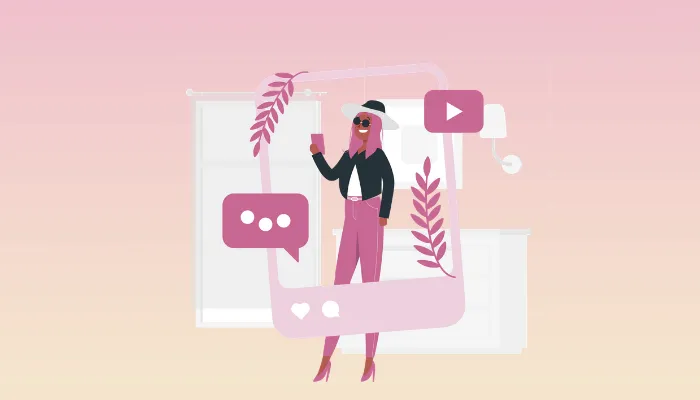 Utilize Paid Ads
Social media advertisements can help you improve your social media strategy. Paid marketing and campaigns can help you increase brand recognition. You can achieve a goal by utilizing influencers, referral marketing, or content promotion.
These campaigns are easy to track and manage, which helps to explain their success.
Conclusion
Now that you know these tips to enhance brand awareness, it's time to hop on the social media train and get to work! As you examine your efforts, you can test what works and what doesn't. Through trial-and-error, you can receive daily or weekly reports that could help you improve and streamline your processes. Simply don't hesitate to seek professional assistance as experts can guide you on your way to your brand goals!
Are you looking for an app for all social media? HipSocial is here to give you the best tools to help your business reach its desired goals. Give us a call today to learn more about our work!
What Makes the Best Social Media Management Tool?
#1
Manage all social media channels in one place
#2
Add unlimited projects for multiple clients
#3
Create and publish posts on all social media channels
#4
Configure multiple streams like Twitter pages, Instagram posts
#5
Plan and schedule bulk social media posts
#6
Access reports for a detailed overview of day-to-day accomplishments
#7
Fetch content, images from various sources using web scraper
#8
Integrate with various third-party applications like CRM, social media apps and more
#9
Unbelievable pricing - the lowest you will ever find
#10
Everything your business needs - 50 apps, 24/5 support and 99.95% uptime
Join the SaaS Revolution
All-in-One Suite of 50 apps

Unbelievable pricing - ₹999/user

24/5 Chat, Phone and Email Support