9 Facts That You Should Know About a Social Media Planner App
Looking for a social media planner app that will place your brand on top? Check out hipsocial.com. Post, manage, monitor, and analyze what your audience loves.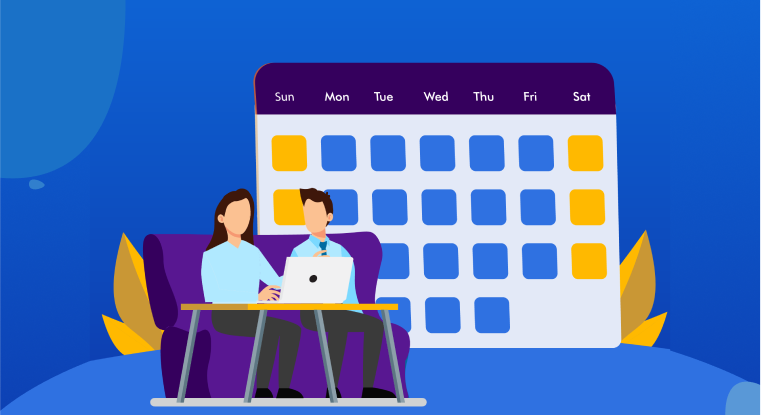 Social media platforms have become a force to reckon with in the marketing world. No other medium has proven so effective in directly connecting and engaging with target audiences. With some of the top platforms featuring over a billion users, it is a must for businesses to tap into these channels if they intend to exploit low hanging opportunities.
However, there are now so many platforms with which to connect with audiences. Though most businesses will narrow down to a select few, they still need assistance in organizing such activities as how to schedule posts, manage responses, perform research, and monitor reputation. This is where a Social media planner app can come in handy.
What Are Social Media Planner Apps?
These are highly effective tools used to better manage social media accounts across multiple networks. They have become increasingly popular as a central control for all social media activity of business accounts. Social media planner apps offer a range of useful and insightful features.
Businesses can use them for a myriad of tasks on their accounts including:
Post Updates – It is vital to keep a good schedule for posting updates to your account. The timing of day and regularity will help keep followers engaged and likely to click through and comment. It is also good to offer a variety of content that is enjoyed by your audience demographic. Social media planner app can help provide reminders and become a storage place for content you create and share on schedule.

Identify Leads – Through follower engagement, you can easily pick up new leads from amongst your followers and other users that are active on your pages. Inquiries, compliments, and shares are just some of the activities you can use to connect with potential customers and turn them into paying customers.

Connect with Audiences– Social media planner apps are useful in helping to connect with audiences directly and as a marketing tool. The content you share can help elicit reactions you can respond to. This will prove your business is responsive to their interest. It is also a simple way to demonstrate being a knowledge leader in your field through original content.

Review Content – Social media marketing is often a shared responsibility, especially in larger organizations. You could have multiple employees with access. But not all should be able to make posts. A Social media planner app allows you to manage access to accounts that will limit mistakes, especially by less expert employees.

Store Media Content – As said, a Social media planner app offers storage space for all kinds of media. You can use it to save your original content and even those from outsiders that you would like to share. This makes it easier to post content while on the go or simply schedule for when you are busy attending to other work.

Generate Reports – Your Social media planner app should offer a range of social media analytics feature you can use to develop insights into your social marketing activity. It should also be able to generate reports that can provide valuable information to your stakeholders and guide future decisions.

Monitor Networks – As a part of your social media marketing efforts, you need to be able to monitor your online brand reputation. You also need to know what your competition is getting up to and emerging trends in your industry. A good Wocial media planner app should help with all these tasks.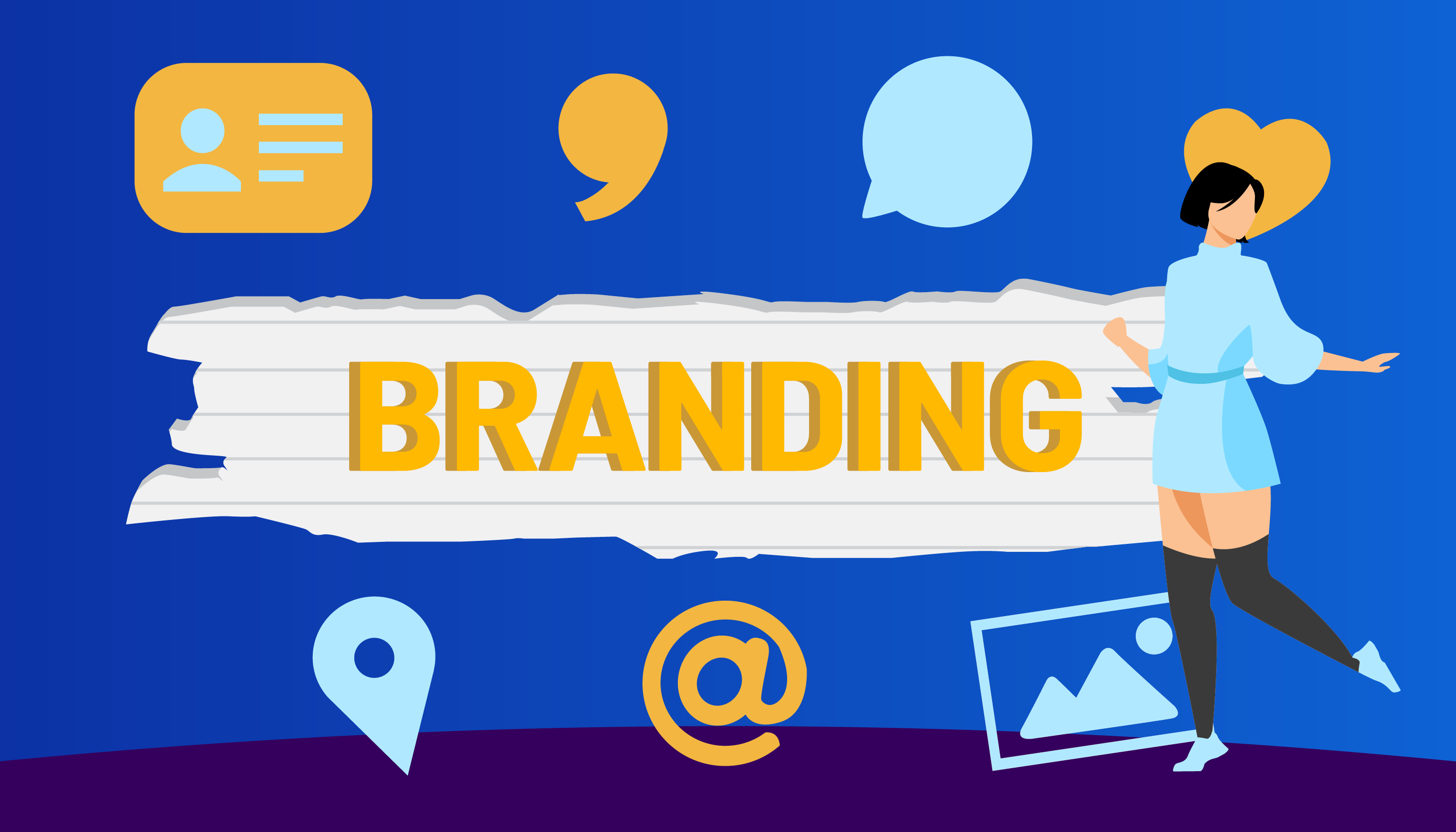 Important Facts About Social Media Planner Apps
Here are some vital facts about social media planner apps. They mostly concern the relevance/ importance of such apps:
1. Build Brand Cohesiveness
As mentioned, there are many social media channels to be found online. Businesses normally have to build up a presence on several of these. Those that are multiregional or multinational also have to have dedicated pages with content tailored to suit the different cultural audiences. This can mean having to manage multiple accounts.
The content shared cannot all be the same, hence the usefulness of a social media planner like hipsocial.com that allows users to organize content that will be posted that still manages to give a common voice. They can develop different content with the same overall message and allow users from different locations to post a choice that would resonate best with their audience. This allows for cohesiveness without having to be glaringly uniform.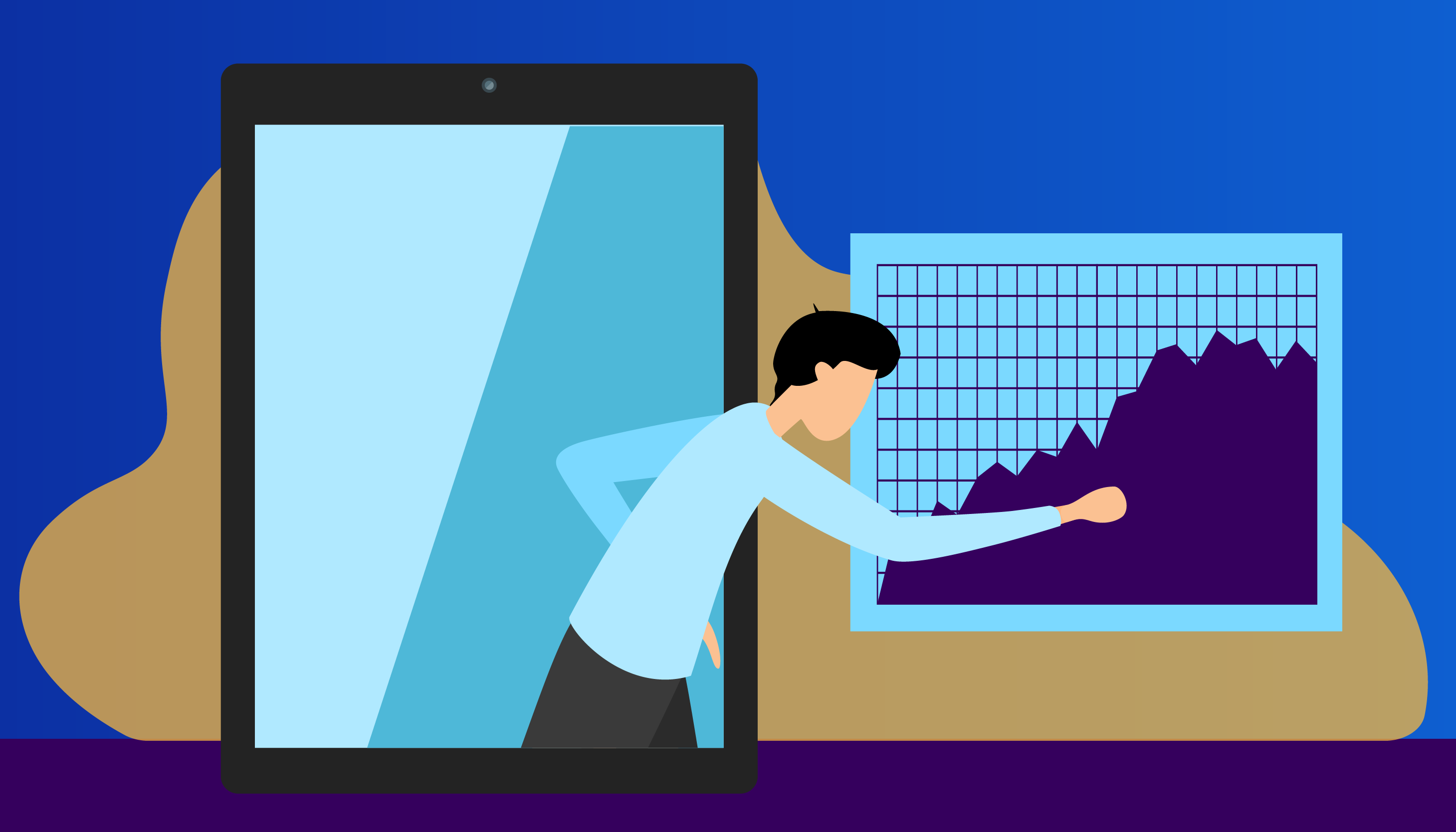 2. Find and Share Content
You do not have to stress yourself out trying to create new and unique content every time. In many ways, it is good to try and include the original content you created. This can help earn you a reputation as a thought leader in the industry. If good enough, it can also create engagement with other businesses and users that would want to share your content, creating backlinks to your sites.
But it is not ideal to have every post be just your content. There needs to be a healthy mix of content. Besides spicing things up with imagery and video, you also need to include interesting and entertaining posts from other influencers in the industry. Depending on the nature of your business, you can also add funny and trending posts that will entertain your audience. You can still elicit a good reaction from followers by simply sharing existing content that is engaging. With the right Social media planner app, you can discover such to share and use this to further inspire your content.
Post consistently, including at weekends, and capitalize on the enthusiasm that greeted previous updates. Avoid simply spamming by showcasing a diverse catalogue of educational or informative content, paying particular attention to tone of voice, and make use of imagery and videos which bolster click-through rate. -Lilach Bullock
3. Boost Productivity
Automating your social media activity is a great way to free up time to focus on other key areas of your business. A Social media planner app is a great time saver. You can plan ahead for your posts through scheduling. Content scheduler aid in organizing content posting even weeks in advance while taking into account different time zones. This means that as the system automatically shares the content you have selected you can be otherwise engaged in more productive work.
It can also lead to more quality user engagement. You can spare time to jump in and give responses to follower comments, demonstrating good responsiveness to their interest in your posts. For this to work, you will need to be thoughtful about the type of content your share. Ensure it is something that will capture their interest and encourage engagement.
4. Receive Cost-Effective Marketing
As compared to other traditional forms of marketing, social media has proven to be highly affordable with a great outreach. Even with a subscription to a Social media planner app, the ROI is typically very generous, making your investment more than worth it. Many of the top Social media planner app options even come with free trials that you can use to test and determine efficacy before buying in.
There is no limit to the number of followers you can engage with. You can manage a good number of accounts and have a generous storage space allocated for your use. Many providers will offer a scalable or tiered service that allows you to only pay for the level of service you need. This is particularly helpful to smaller businesses with a more limited marketing budget to work with.
5. Get Analytics and Reports
One of the keys to successful social media marketing lies in knowing what works and what does not. Social media analytic tool feature in Social media planner apps like hipsocial.com help to determine what content is driving engagement so know where to focus. These insights can aid in better tailoring your content. By understanding what best resonates with your audience you can then focus on such content.
Boost your Social Media Marketing Efforts Sign Up 14 Day Trial
And this is something that can change with time. Regularly generating such reports allows you to track trends and make changes accordingly. You can also use these tools to carry out testing. From gauging responses to a new type of content to how many people click through when you post at a different time of day, there are many ways you can experiment with your social media activity to figure out what works best.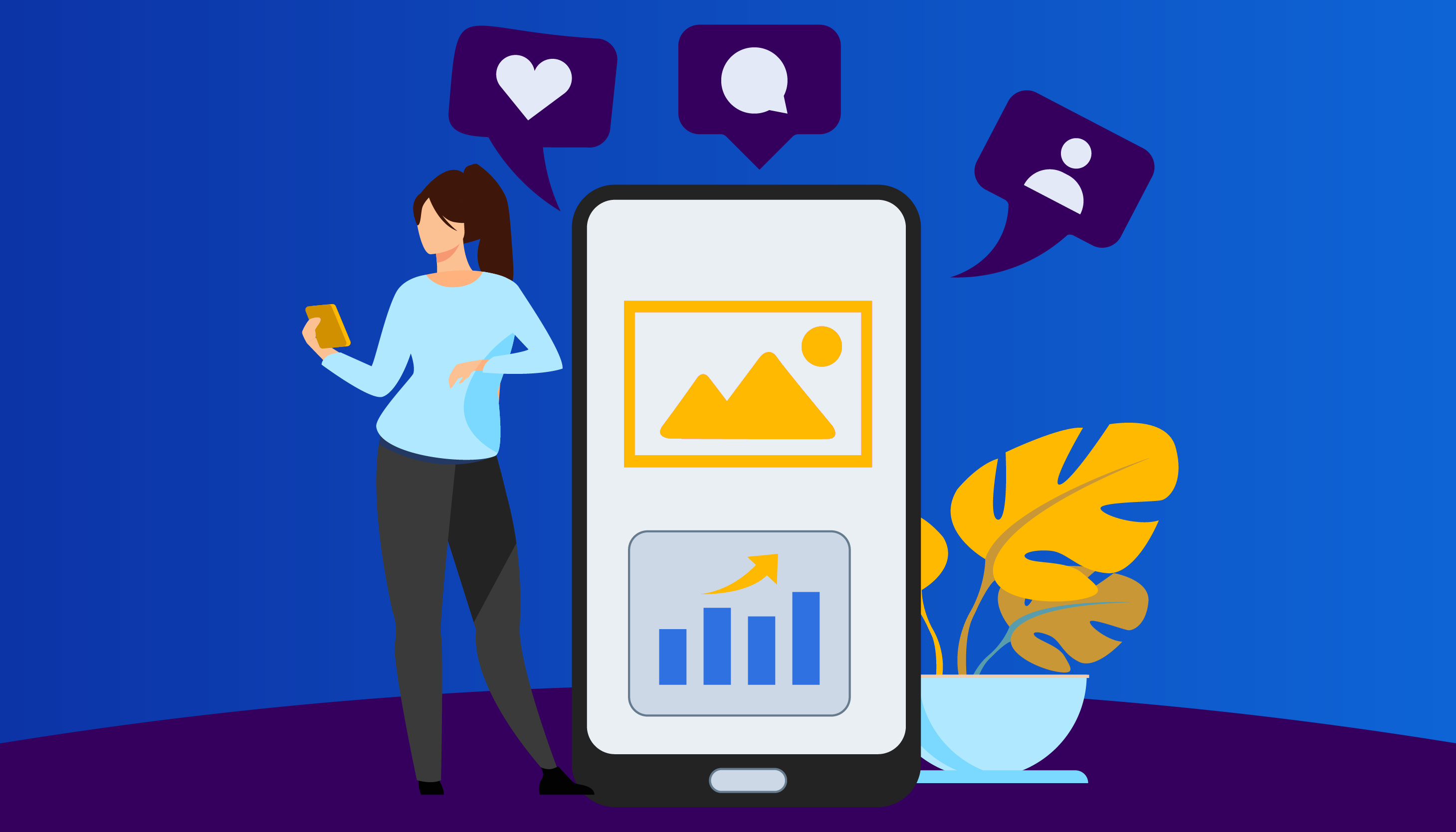 6. Increase Social Accountability
Social media planner app, there is better control of who gets to post what on business accounts. When you have multiple team members having the capability to make posts and comments, there is a good likelihood of mistakes being made. Especially amongst enthusiastic but less knowledgeable users. Many businesses have been hard hit by responses to comments that were not well thought out. Though often well-meaning, these kinds of issues can damage a brand's reputation.
You can reduce these error by getting a Social media planner app that provides approval workflow feature which helps to reduce errors and increase collaboration.
7. Analyse Stakeholder Reports
For large to small businesses, there are many stakeholders that would be interested in how social media marketing plans are working. Various department heads and investors are just some of such interested stakeholders. Given that social media accounts are increasingly becoming the face of the business, they will want to know what success has been achieved.
Social media has even become part of strategic planning so its performance will need to be reported on. The data that analytic tools provide is a good guide on what direction to take. Social media planner apps come with reporting features you can use to present these results in easy to understand formats.
8. Monitor Reputation
It is not possible to control what people say about your brand. This can refer not just to the brand name you use, but also specific products or services and even people linked to your business. Social media planner apps help businesses to keep track of what is being said about them anywhere online through social listening. From the business social media account comments and review sections to outside blogs, you need to monitor a wide range of platforms and have an alert system that lets you know when your brand has become a topic of discussion.
This is especially important when it is a negative report. People are more likely to discuss and spread negative information online and in the real world. Recognizing the problem early on and taking steps to mitigate quickly is vital. With social listening tools, businesses can gain a better understanding of how people view their brand and intervene where opinion is not good.
Perception is reality to most consumers. They feel that your digital brand is a reputation of the product and service you'll provide.

Simply put, a strong digital brand can change the trajectory of your business.

What do you think?

— Juntae DeLane (@JuntaeDeLane) April 23, 2019
9. Avail Mobile Convenience
These apps are accessible on mobile devices. This allows the user to easily monitor activity and execute tasks while on the go. No need to have to sit in front of a computer for hours at a time. For small businesses where users may often have to be out in the field, this convenience is highly appreciated. They can make changes or responses easily.
And with a cloud-based solution, they do not need to have that powerful a device to work on. Just a good internet connection. For those businesses forced to accommodate more remote working due to the pandemic, this factor has proven very helpful in continuing to better manage social media activity even while working from home.
Conclusion
Social media is a powerful channel that has a strong potential to influence the success of a business. It requires keen planning, monitoring, and action that only a quality Social media planner app can provide. Do not look at this marketing as something that will overwhelm you. Good tools do make for light work.
When you have a good understanding of what a Social media planner app can do for you, it will become instinctively easier to organize your activities and still have plenty of time to attend to other important tasks. You can also use these tools to better share the responsibility of social media marketing. Be sure to manage the access and authorizations that team members will to the system to avoid mistakes. If you are looking for a Social media planning app then you can go for HipSocial. HipSocial is a social media management tool that provides the above features and much more.
What Makes the Best Social Media Management Tool?
#1
Manage all social media channels in one place
#2
Add unlimited projects for multiple clients
#3
Create and publish posts on all social media channels
#4
Configure multiple streams like Twitter pages, Instagram posts
#5
Plan and schedule bulk social media posts
#6
Access reports for a detailed overview of day-to-day accomplishments
#7
Fetch content, images from various sources using web scraper
#8
Integrate with various third-party applications like CRM, social media apps and more
#9
Unbelievable pricing - the lowest you will ever find
#10
Everything your business needs - 50 apps, 24/5 support and 99.95% uptime
Join the SaaS Revolution
All-in-One Suite of 50 apps

Unbelievable pricing - ₹999/user

24/5 Chat, Phone and Email Support