Best Social Media Management Tools in 2022 for your Business
Managing several social handles is difficult task. This blog discusses about the benefits and name of top social media management tools available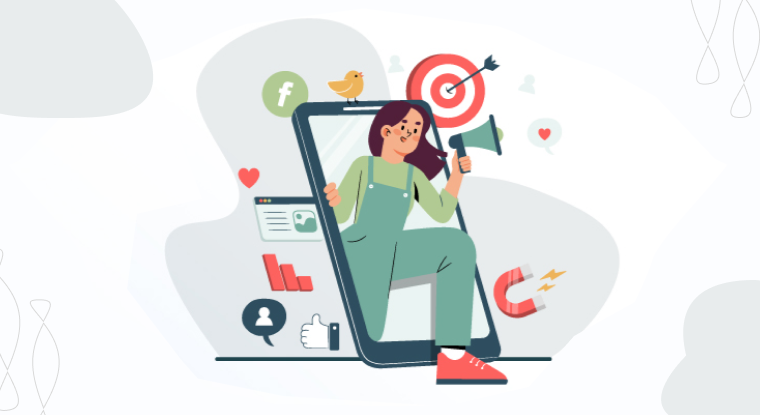 Regardless of the firm's size, being visible on social media has become an essential aspect of practically all organizations and rightly so. With the great majority of today's consumers engaged in one or more social media networks, there are numerous opportunities for businesses to capitalize on these channels.
Facebook, Instagram, Twitter, LinkedIn, Pinterest, and Snapchat are among the most popular platforms. Recently, we've also seen TikTok, one of the group's newest members, take off quickly.
Why Do You Want a Social Media Management Tool?
To begin with, the most obvious reason for using a social media management tool is that it helps you manage all of your social media accounts and activity from a single platform. Instead of logging into four distinct platforms with unique usernames, passwords, and interfaces, you can simply connect to your social media management and access all your accounts from one location.
Secondly, you have access to a content planner, which is one of the things you'll be utilizing the most. As a marketer, it's imperative to have a robust social media content plan that considers the best days and times to produce material on each platform.
Benefits of Using Social Media Management Tool for Business
The importance of preparing forthcoming content for social media managers is critical to a company's success. A social media management tool can let you schedule material ahead of time and allow others to approve it before it is published. Some other ways companies aiming to streamline their social media processes might benefit from social media management solutions are as follows:
The management tool provides approval workflow feature which allows several team members to use simultaneously. Messages and mentions are combined into a single inbox, decreasing the number of times you must check in to each separate social network account. It allows you to interact with postings and mark them as "finished" so your coworkers do not work on the same topic.
If you get a lot of the same questions and feedback from fans, you can store your responses to use later. You may even tweak the stored responses before answering, giving them a customized touch and preventing them from seeming prefabricated and impersonal.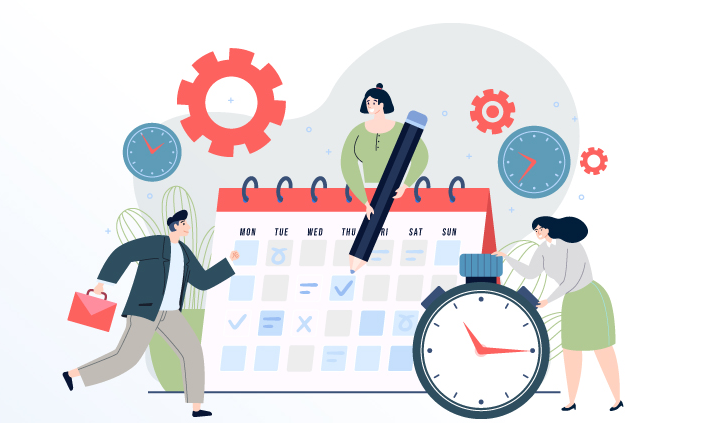 You may configure email, and mobile push alerts to notify you when there are more incoming messages than usual.
Top Social Media Management Tools
Here is a well-researched list of the top social media management tools:
1. HipSocial
Description: Access all of your social media channels - Facebook, Twitter, Linkedin, and Instagram - from one location- HipSocial. HipSocial is a social media management tool created by 500apps, you can use approval workflows, content calendars, and bulk scheduling tools to schedule articles through the platform. The platform also lets you create innovative content to socialize with your audience.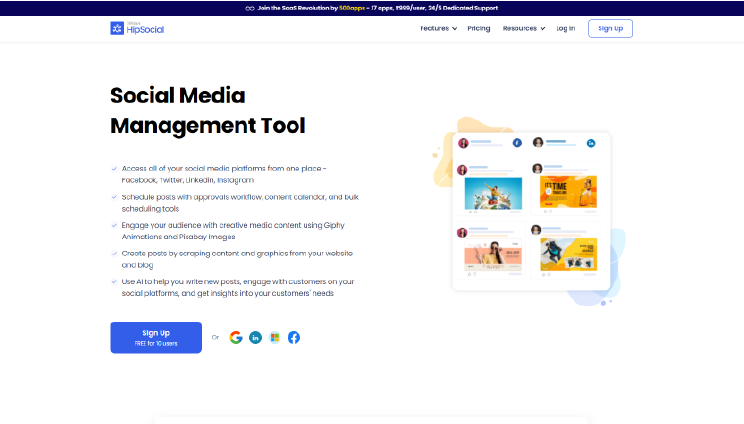 Unique features: You can use Giphy Animations and Pixabay images to engage your audience with creative media content. Additionally, you can scrape material and graphics from your website and blog to create articles. Alternatively, you can use AI to assist you in writing fresh articles or gain insight into your customers' demands.
Price: Free for the first ten users, after which it costs $14.99 per month.
Boost your Social Media Marketing Efforts Sign Up 14 Day Trial
2. Buffer
Description: Buffer is a user-friendly, simplified social media management software that small businesses and individuals rely on to create meaningful interaction and outcomes on social media.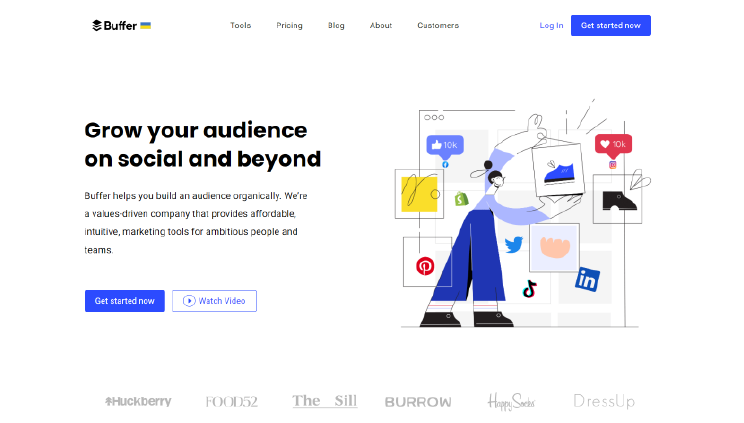 Unique features: They provide a product package for publishing, interaction, analytics, easy landing pages, and team collaboration. Their tools are thoughtfully designed and fine-tuned to help social media marketers and teams perform more efficiently and successfully. In fact, Buffer has received numerous positive customer feedback about its clean, intuitive tools and prompt customer care.
Prices: Forever free plan, $5, $10, plus $10 per month for each linked social channel (with a 14-day free trial).
3. Hootsuite
Description: Hootsuite, the most popular social media management platform, is utilized by over 15 million users and over 800 Fortune 1000 firms. There's a reason for their success: it's an all-in-one platform that allows you to manage and plan content, track social ROI, execute social media marketing, and much more.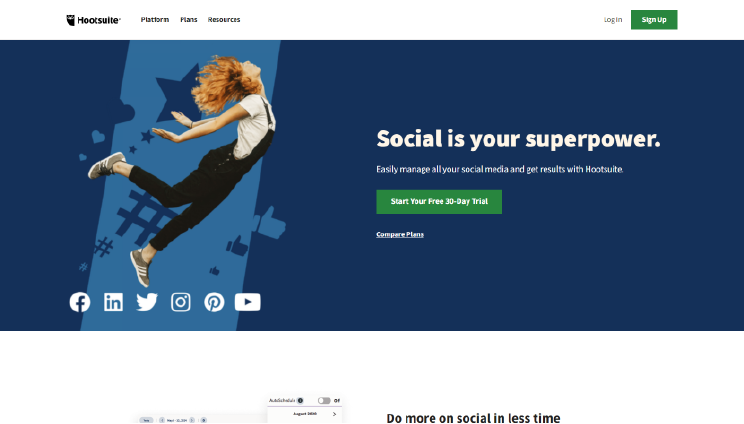 Unique features: People enjoy Hootsuite for various reasons, including its ability to monitor multiple accounts and keywords, connect with over 35 social networks, and bulk-schedule social media postings.
Prices: Include a free plan, $29, $129, $599, and business rates (with a 30-day free trial)
4. agorapulse
Description: agorapulse, like the social media management tools described above, is an all-in-one social media platform with scheduling, reacting, and reporting capabilities.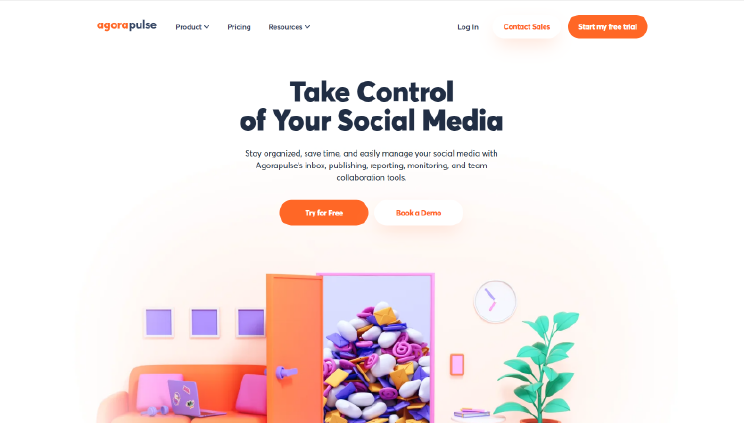 Unique features: Unlike the others, agorapulse offers various unique capabilities, such as competitor analysis and Facebook contest applications, for a very reasonable fee.
Prices: Range from free to $79 per month to $159 per month, including enterprise packages.
5. sproutsocial
Description: sproutsocial, like Hootsuite, combines multiple social media tools into one platform, from social media scheduling to monitoring to reporting.
sproutsocial is one of the few social media management solutions with customer relationship management (CRM) capabilities. Having a comprehensive profile of your clients allows you to serve them better and establish deeper relationships with them.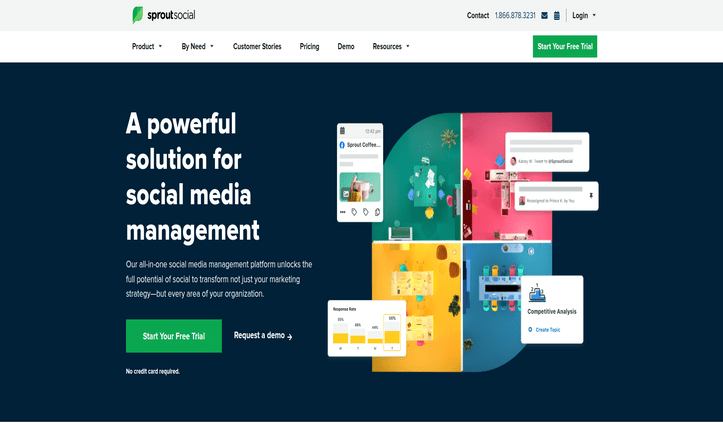 Unique features: The most common compliment heard regarding sproutsocial is its incredible reports. Many social media managers were so impressed with the reports that they downloaded and sent them to their supervisors or clients without modifying them.
Prices: Per user each month are $99, $149, and $249. (with a 30-day free trial)
6. Sendible
Description: Sendible is a social media management solution designed primarily for agencies with multiple clients. Sendible, in addition to the majority of the functionality provided by social media management solutions, allows you to design your dashboard to attract new clients.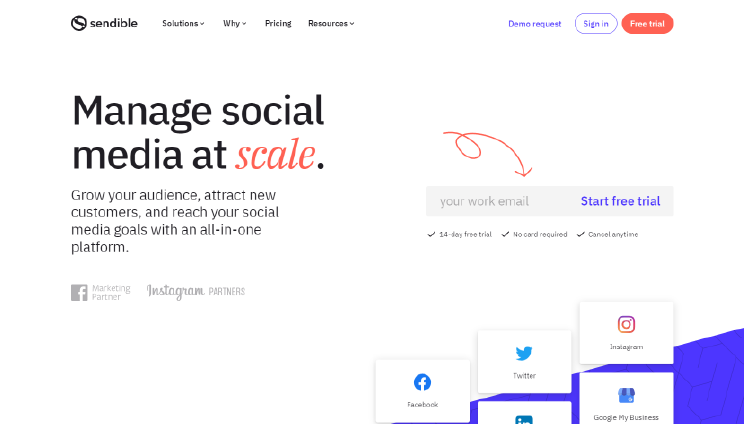 Unique features: Sendible has several excellent integrations, like the Canva graphics editor, royalty-free image search, and YouTube. It also offers automation for individuals seeking to save time on repeated operations.
Prices: $29, $99, $199, $299 per month, and enterprise rates (with a 30-day free trial)
7. eClincher
Description: eClincher, like most social media management systems, lets you schedule and publish posts, reply to social communications, and track your social media success.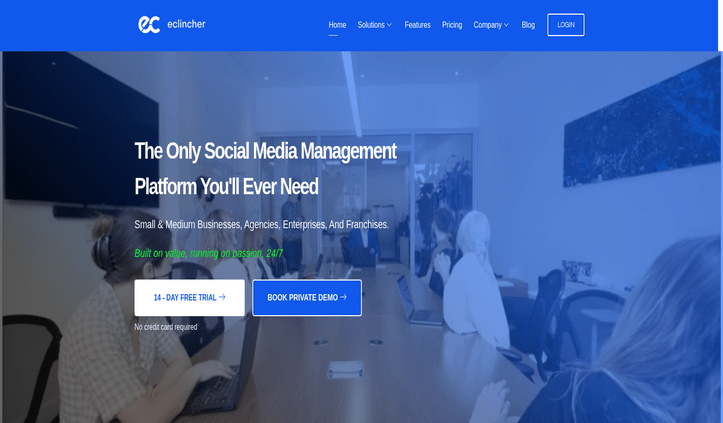 Unique features: The ability to auto-post using smart queues and RSS feeds, have a media library for your photographs, and search for social media influencers distinguishes eClincher from other solutions.
Prices: $49 to $199 per month, with business prices available (with a 14-day free trial)
8. RECURPOST
Description: RECURPOST is a tool that can manage all of your social media accounts from a unified dashboard. It helps to uplift your social media presence by supporting content gathering, multiple accounts, and custom scheduling.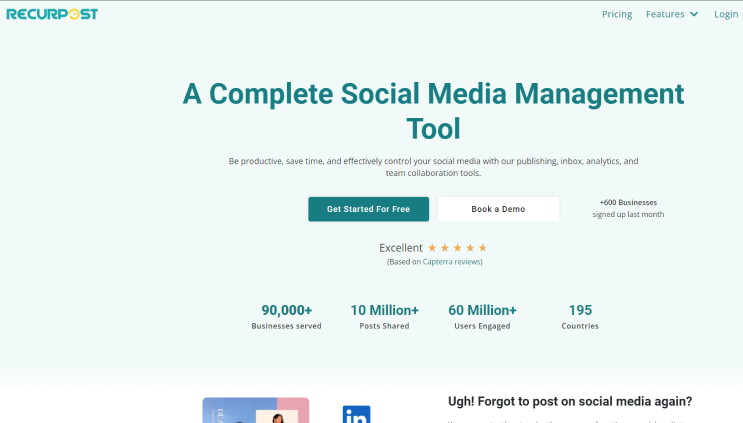 Unique features: RECURPOST is a scheduler that helps multinational brands, suppliers, freelancers, bloggers, artists, and small business owners to find and manage social media content in one place.
Price: $20.83, $32.50, $65.83 per month (with 14 days free trial)
Summing It Up
Social media marketing may help your business achieve incredible success when done correctly. You can create, curate, publish, schedule, analyze, and much more with the appropriate tools. All of this implies not just more efficient labor but also more business attracting new audiences, raising brand exposure, and increasing engagement across multiple networks.
What Makes the Best Social Media Management Tool?
#1
Manage all social media channels in one place
#2
Add unlimited projects for multiple clients
#3
Create and publish posts on all social media channels
#4
Configure multiple streams like Twitter pages, Instagram posts
#5
Plan and schedule bulk social media posts
#6
Access reports for a detailed overview of day-to-day accomplishments
#7
Fetch content, images from various sources using web scraper
#8
Integrate with various third-party applications like CRM, social media apps and more
#9
Unbelievable pricing - the lowest you will ever find
#10
Everything your business needs - 50 apps, 24/5 support and 99.95% uptime
Join the SaaS Revolution
All-in-One Suite of 50 apps

Unbelievable pricing - ₹999/user

24/5 Chat, Phone and Email Support