Try These 5 Things When You First Start Social Listening
Social listening is a hot topic in digital marketing, but how does it work? Try these 5 things when you first start social listening.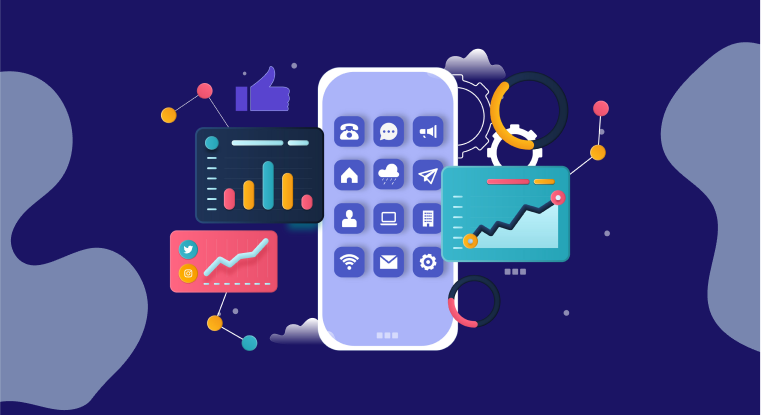 It is indeed the age of social media. With the pandemic taking over this year, as people went into lockdown, the relevance and usage of social media grew massively, revealing a powerful community of like-minded people.
According to statistics, there are currently 3.5 Billion social media users around the world, where the average user spends up to 3 hours a day on any of the popular networks, posting and messaging. Looking at it from a business angle, apparently, 54% of customers use social media to research products including reading or watching reviews, and 65% of customers use social media for servicing. Put together, social media has now become more of a customer experience platform for businesses, rather than a communication platform.
Customers increasingly prefer social media over other channels to connect with brands and people, as it provides a more transparent and quick way to do so. As customers have become more aware of what they need, they are also looking for brands that are clear about their products and ways of operation and social media gives them a chance to get up close and personal with brands. It is all about giving the best customer experience, and not just customer service. Companies ought to stay on top of their social media game, failing which they stand to suffer huge losses.
With conversations about your services going on among networks completely without your knowledge, it makes it almost impossible for you to find and respond to messages that are directed at you. However, you cannot afford to let it go. It is important to get to the bottom of things. This is where the concept of social listening finds its relevance. It helps you see what is not evident on social media and acts as the Seeing Eye Dog for prompt customer service.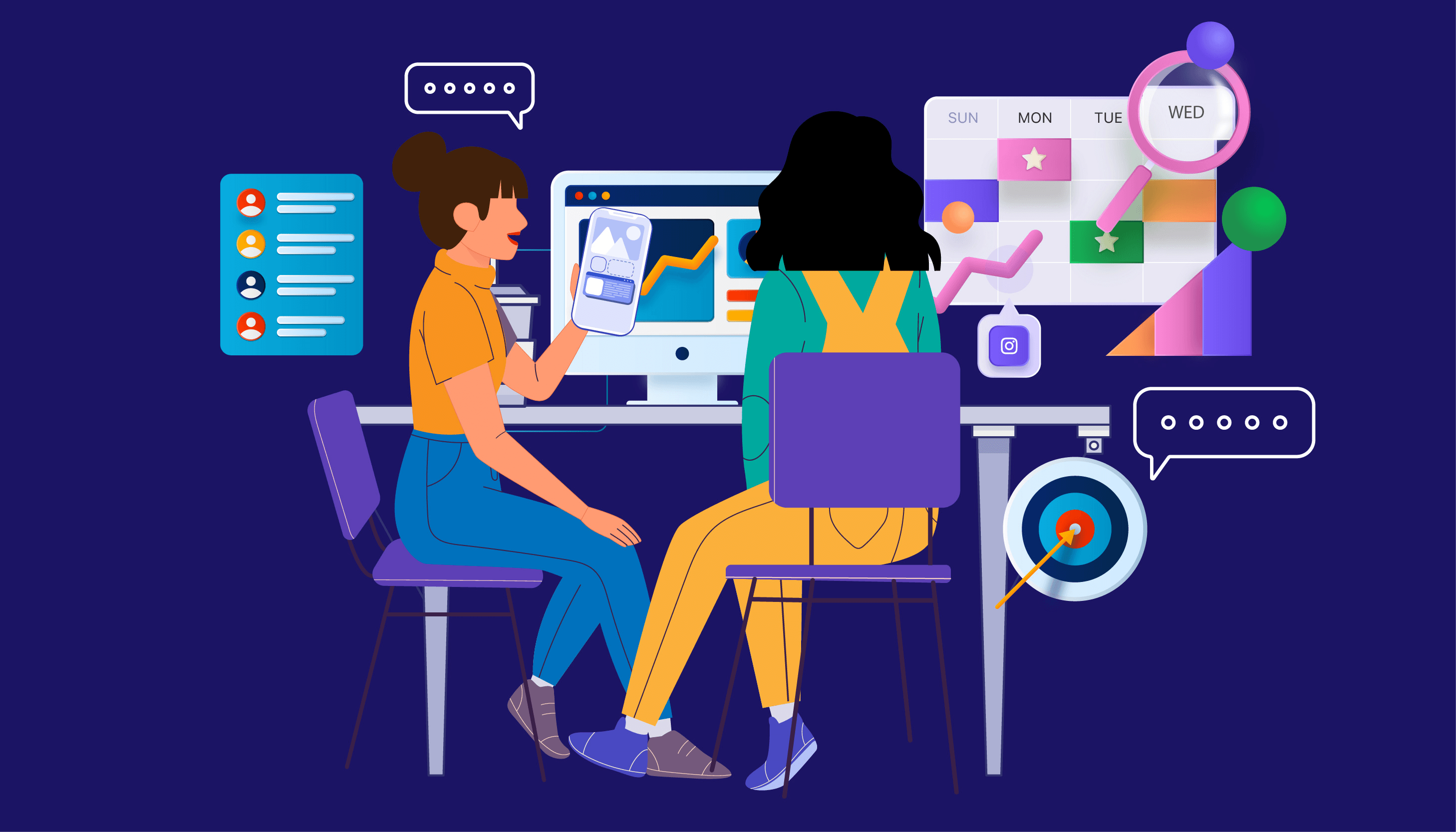 What is Social Listening?
Social media listening is the process of tracking, analysing and responding to conversations and trends about your brand as well as your industry, and leveraging those insights to improve marketing efforts. It essentially helps you seek out conversations about you even if they don't mention you, analyse what the community thinks of your brand and promptly respond to messages even if they are not directed at you.
In short, social media listening helps you be present where conversations happen and allow you to take action to improve customer experience. Social media listening consists of two parts
Two Pillars of Social Listening
These are the two pillars of social listening:
Monitoring: The first part involves gaining insights into general customer opinion and feedback about your brand, along with gauging industry trends to identify and tap new opportunities. This allows you to monitor conversations and be more active on social media.

Awareness and Action: The second part involves becoming more aware of what people think of your brand and what is happening in the industry as a whole, and taking action to make improvements wherever necessary.
Importance of Social Listening
Social media listening essentially gives you important insights to make improvements without disturbing users. Without social media listening, you will be oblivious to a lot of conversations about you, making it impossible for you to take action and make things right in case of a bad customer experience. You will be missing out on a lot of opportunities to engage with customers and provide good customer experiences to grow your business.
Moreover, studies have shown that bad customer experience spreads like wildfire. Apparently, customers after having received poor customer service on social media are likely to share their negative experiences with 53 people on average.
That is a lot to digest, and that is exactly why big brands use different tools for social media listening to get control over all that is being talked about them on social media. Such tools benefit your brand in many ways, from giving you important insights to providing tools to take action.
Boost your Social Media Marketing Efforts Sign Up 14 Day Trial
Hipsocial is one such efficient tool that comes with a host of features to help you gain the upper hand in taking control of general conversations and trends about your brand on social media.
From in-app actions to share, like, re-tweet etc. to interact with users and tools to find, monitor and analyse conversations about you across multiple networks, Hipsocial equips you with everything you need to up your social media game. It also comes with other features like post schedule and analytics to help you manage your social media channels in a more efficient way. Tools like these are an absolute must-have for businesses these days, especially during times like now when everything from purchases to conversations about purchases, happens online...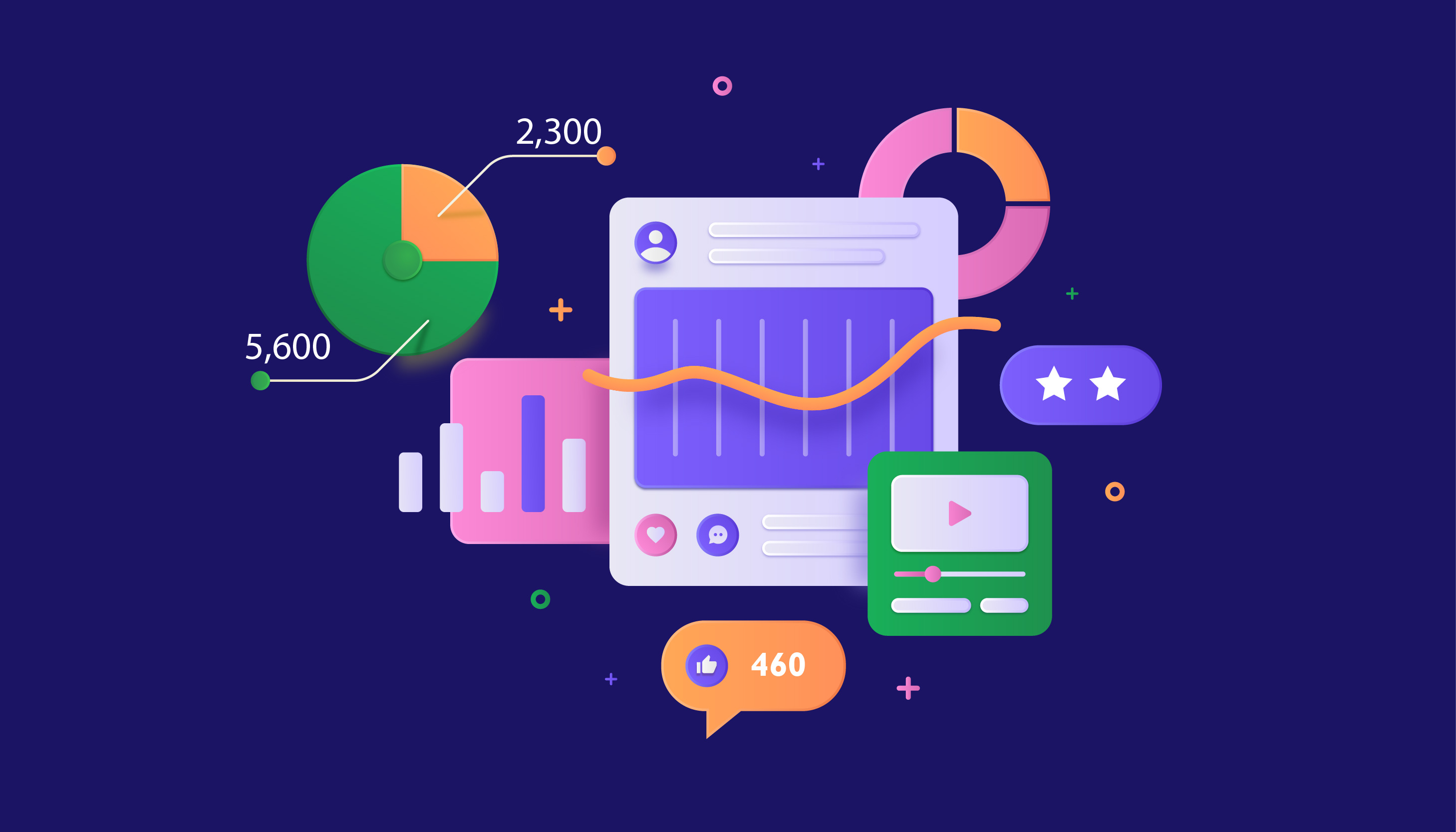 Benefits of Social Media Listening
Social listening has a lot of benefits with respect to social media marketing. Here are some of those benefits:
1. Gain Industry Insights for Content Generation
Social media listening helps you gather a lot of general insights about your industry, with which you can identify market gaps and tap into good opportunities, analyse disruptive trends early on and be prepared for them, gauge political, climatic or general issues and create relevant content considering the public sentiment. In short, it lets you stay relevant in the industry and be responsive to the goings-on in the community, thereby improving brand reputation.
2. Get More Insights on Overall Brand Health
Social media listening helps you understand what people think of your brand primarily. This kind of inside knowledge helps you watch your customers closely, identify the problems they face and take advantage of the situation to introduce new products and features. It also helps you see what customers love about your brand and use it in your marketing venues.
Hipsocial offers efficient social monitoring features to help you clearly understand customer sentiment about your brand and take prompt action.
3. Engage with Customers
Social media listening also gives you more opportunities to engage with customers and get actively involved in community conversations even when they haven't mentioned your brand. This allows you to be surprisingly prompt for customers and gives you a chance to reverse damages if any and delight customers with your action.
Hisocial's social media management tool features a number of in-app action capabilities that allow you to like, comment, re-tweet and share content that matters, thereby giving you a very active social media presence.
4. Get Competition Insights
Social media listening helps you gather useful insights on competitors including information like what content of theirs gets more traction than yours, what features of their product are not well-received by customers, etc. This helps you enhance your product and content in a more targeted and purposeful way and stay strategically ahead of your competitors.
"Your competitor is no longer the shop down the street or even a contender in your home state or country. They are stealing your lunch from the other side of the world." – Jeff Bullas
5. Manage a Crisis
In social media, negative opinions and conversations can quickly escalate, giving way to a popular "cancel culture" where customers jointly boycott brands and spread negativity. Social media listening helps you prevent such situations and allows you to get a better grip on negative conversations. It gives you a chance to address the situation before things get ugly and make things right.
6. Reduce Costs on Handling Customer Requests
According to a study by Brand Watch, handling customer service requests through social media is up to 12 times cheaper than handling the same by phone. Furthermore, McKinsey & Co. has also shown that moving to customer service through social media can reduce cost per contract by as much as 83%. Evidently, social listening helps reduce costs.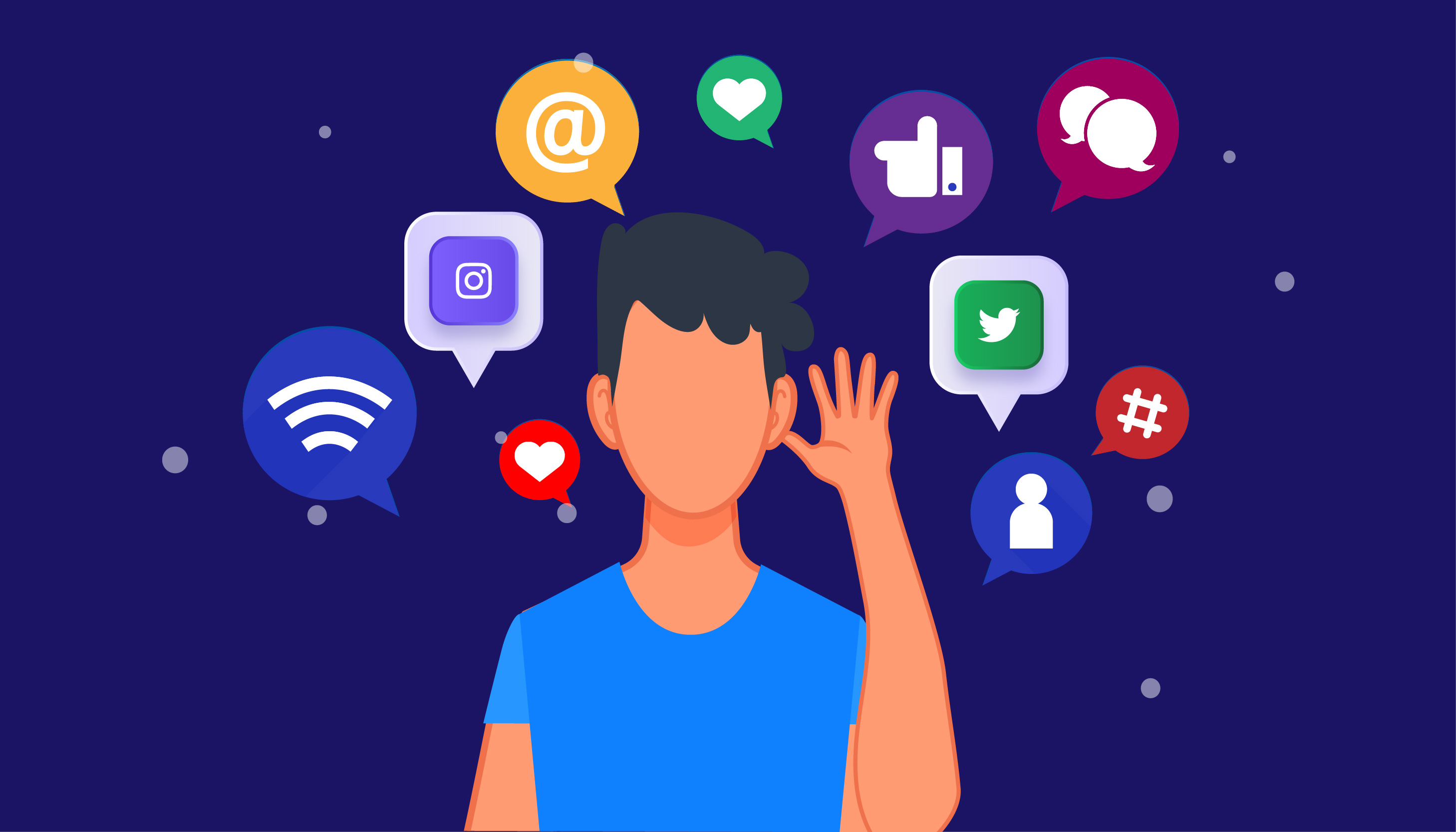 Try These 5 Things When You First Start Social Media Listening
Five must-try details on your first encounter with social media listening:
1. Find out Relevant Channels You Want to Target First
With a wide array of social media channels being used today, it can be quite overwhelming trying to make head or tail out of all of the information coming in. Hence, make sure to determine all the relevant channels for your company first and practice social listening with only those channels.
Hipsocial allows you to select the channels you want to listen on and lets you stream all of those channels in real-time in a single place. It also automatically refreshes your stream at set regular intervals to make sure that you are up to date with the affairs. You can also handle unlimited projects in one app
2. Find Out Common Questions
With the help of Social media listening, you can watch conversations about your brand and about common problems that customers face, which helps you deeply understand customer concerns. Make use of this information and create detailed FAQs and guides to help your customers. This allows you to be more proactive with your service and delight customers by helping them find solutions quickly.
3. Find Out Industry Gaps
With the help of the valuable industry insights that social listening gives you, try to identify gaps in the industry and discover potential opportunities. Research more on the opportunities and work towards creating new content as well as new products to fill the gaps and become market leaders.
4. Create a Dedicated Customer Service Team
Last but not least, employ a dedicated team online for addressing customer concerns and queries proactively, in order to gain trust. There is nothing more delightful for customers than when a brand promptly comes forward and helps them out, even if they haven't mentioned the brand.
Nike for example has a dedicated Twitter support team that responds to customer tweets about problems and concerns. They also spot general trends and address the common issues with a common tweet to help everyone.
5. Set Up Alerts and Notifications
With the help of social media listening tool, be sure to set up alerts and notifications for updates on feed, brand mentions, DMs, queries etc. so that you can provide quick responses and engage effectively in real-time. This will help you stay on top of the customer experience through social media.
Hipsocial provides auto refresh features that you can make use of, to stay up to date with the goings-on on different social media platforms.
Bottom Line
With all of the above-mentioned features and benefits, social media listening is indeed one of the most important strategies to make use of for businesses. It helps you gain the competitive edge in attracting customer attention and gaining their trust, which ultimately leads to brand growth and in turn revenue growth.
What Makes the Best Social Media Management Tool?
#1
Manage all social media channels in one place
#2
Add unlimited projects for multiple clients
#3
Create and publish posts on all social media channels
#4
Configure multiple streams like Twitter pages, Instagram posts
#5
Plan and schedule bulk social media posts
#6
Access reports for a detailed overview of day-to-day accomplishments
#7
Fetch content, images from various sources using web scraper
#8
Integrate with various third-party applications like CRM, social media apps and more
#9
Unbelievable pricing - the lowest you will ever find
#10
Everything your business needs - 50 apps, 24/5 support and 99.95% uptime
Join the SaaS Revolution
All-in-One Suite of 50 apps

Unbelievable pricing - ₹999/user

24/5 Chat, Phone and Email Support