18 Best Social Listening Tools to Get More Business
Social Listening tools enable brands to understand the needs, preferences, and pain points of the target audience. They can monitor social media conversations and analyze client feedback to identify opportunities to improve your products or services. Tailor-made social media posting can resonate with your target audience and address the pain points or concerns.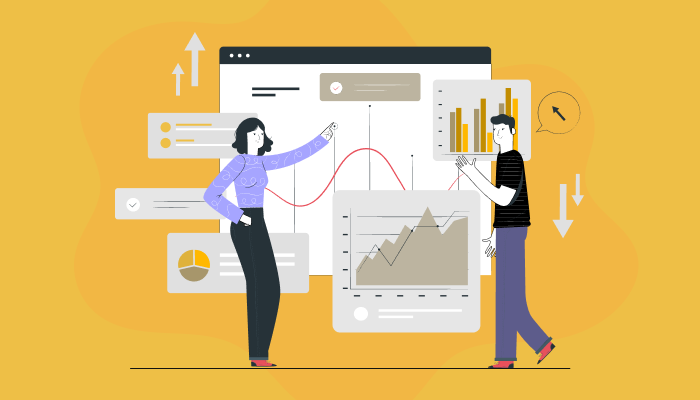 These tools help brands track their competitors' social media activity. This can help your marketing team identify its strengths and weaknesses. This allows brands to learn from their successes and failures. It is an incredible opportunity to distinguish your services or products from the competition. Leverage the power of social media management to share the same post across all digital platforms. Rather than investing all your resources and efforts in a single platform, opt for integrated marketing to gain overall traction and brand awareness.
Definition of Social Listening
Social listening is the process of analyzing the noise on various digital platforms. In layman's terms, it is the process of monitoring online channels to gather information regarding your brand mentions, competitor posts, brand strategy, and various other related news. Analyzing various digital channels allows brands to identify opportunities for engagement and predict market trends.
Various tools like Hipsocial can help brands track mentions and industry-related news. The data gathered from such platforms helps brands track competitors and understand audience sentiments. This helps improve your social media strategy and brand awareness significantly. It is an essential part of integrated marketing that helps you stay connected and informed regarding recent developments. It provides brands with helpful feedback that can help optimize their campaigns and enhance brand reputation drastically.
How is Social Listening Driving Sales?
Social Listening tools can help you identify influencers on various digital platforms who can help your brand gain credibility and reach a wider audience. Various advanced tools allow users to track social media activity and engagement across various platforms in a single dashboard. You can analyze the influence of various campaigns and determine whether they are a good fit for your brand or need any modification. It is one of the most effective mediums to optimize your campaign and generate quality leads that have better odds of conversion.
Social Listening tools play an essential role in the success of your digital marketing strategy. They provide valuable insights regarding current trends, customers, competitors, social media, and industry. This can help you make marketing decisions and improve the overall performance of the organization. Following are the Social Listening software with their benefits to enhance your digital marketing strategy outputs:
18 Best Social Listening Tools
Social listening is an important aspect of modern marketing and there are many tools available to help you get the most out of it. Here are 18 of the best social listening tools that you should consider.
Hipsocial
The social media management tool gives you access to all digital platforms in one place. It allows users to schedule posts, analyze trends, design workflows, manage content calendars, create posts, and more. It has Ai technology that allows users to write engaging posts and gives you insight into every ongoing campaign.
Get started with the leading Social Listening Tool today! Sign Up 14 Day Trial
Brandwatch Consumer Intelligence
A powerful social media listening tool that allows brands to publish, advertise, measure, and analyze every social media platform. It gives you a clear picture of every move in the digital world. The highly flexible platform can engage followers and filter information based on keywords, demographics, data, influencers, content type, etc.
DigiMind
Collects social media data and converts them into actionable insights that allow brands to make impactful decisions and enhance their social media marketing strategy. It has a powerful set of features that allow users to analyze specific keywords, content, mentions, engagement rate, etc. It is capable of generating reports that allow brands to measure ROI.
Brand 24
The social media tool gives users insight into what the audience shares about the brand. It has an interactive dashboard that provides all the information regarding your brand mentions. It has an influencer score that allows you to find the best influencer within your niche.
AgoraPulse
The highly professional tool includes various powerful social media listening tools. It allows users to set various brand listening parameters that help refine the searches and deliver the information required by your digital marketing team. It helps you monitor digital platforms and take action to boost your brand image.
YouScan
A unique social media listening tool that takes boolean operators for search queries. Your marketing team will have to upskill their boolean logic before getting started with this platform. However, once you understand the platform, it is capable of generating detailed information regarding all your digital world queries.
BandMentions
The name says it all. However, the platform does much more than just highlight mentions. The tools allow users to spy on competitors and provide comprehensive sentiment analysis to enhance your marketing efforts.
BuzzSumo
One of the most used social media management tools that provide relevant information to users based on their set criteria. It provides every single engagement-related detail with exact numbers. It has an effective alert system and Instagram scheduler that lets you stay ahead of your competitors on various social media platforms.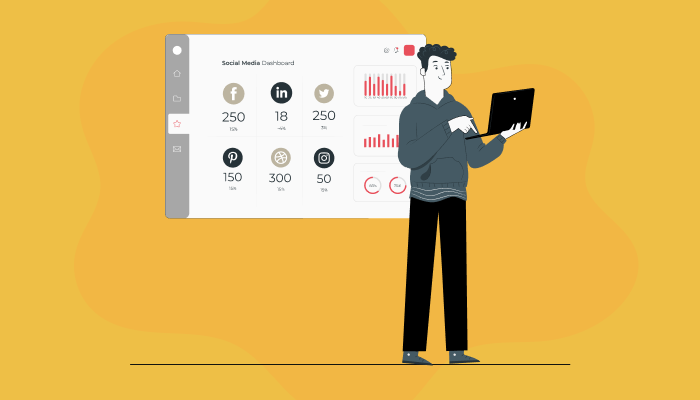 Sprout Social
The high-end professional social media management app empowers users to optimize their digital marketing strategy. It includes various CRM and collaboration tools to provide a comprehensive solution to all your business needs.
Talkwalker Analytics
The consumer intelligence platform delivers data and insights from within your company and various digital platforms. It has visual listening capabilities that allow brands to understand social media trends and competitor strategies in a better way.
Meltwater
The AI-driven software provides insights covering various aspects of digital platforms. The analytics and engagement-focused platform can set up searches, find influencers and track online performance.
NetBase
It gives you real-time insights into customer emotions and conversations on various social media platforms. It is capable of capturing various forms of communication across all digital platforms that can be used to enhance your digital marketing strategy.
Synthesio
It is a social media management intelligence suite that monitors your online presence and provides your marketing team with insightful information. It performs automatic analysis related to social media mentions, consumer reviews, etc.
Cyfe
The all-in-one tool offers web analytics, social media, marketing, infrastructure, etc. It allows you to extract data from various search engines. It incorporates various widgets and social media listening capabilities that help brands achieve their marketing goals.
Keyhole
The online monitoring solution has advanced sentiment analysis, influencer management, and analytics features. It allows you to monitor accounts and social media information in real-time to optimize your social media post scheduling.
Mention
Helps brands monitor their competitors and enhance their marketing strategy. It allows you to access various forms of brand information across various digital platforms.
Awario
Scans the internet to deliver every brand mentioned. It crawls more than 13 billion web pages every day. It is designed to monitor the digital platforms to gather all information related to your brand and present them using powerful graphics.
ReviewInc
The online reputation management platform gives an aerial view of your online reputation. It helps generate customized review campaigns that can optimize your marketing efforts. It can automate the entire cycle and provide tailor-made solutions.
Summing It Up
Social listening tools help brands relevant to industry trends, events, and news. This can help your marketing specialist make the required changes in consumer behavior. Industry experts predict 89 percent of brands benefit by implementing trends within their campaigns. Recently a renowned bank aligned its digital campaign with google across all platforms. The go-local trends benefitted the brands and resulted in a significant rise in sales inquiry. Your marketing team can adjust the existing marketing strategy accordingly and take advantage of emerging opportunities.
What Makes the Best Social Media Management Tool?
#1
Manage all social media channels in one place
#2
Add unlimited projects for multiple clients
#3
Create and publish posts on all social media channels
#4
Configure multiple streams like Twitter pages, Instagram posts
#5
Plan and schedule bulk social media posts
#6
Access reports for a detailed overview of day-to-day accomplishments
#7
Fetch content, images from various sources using web scraper
#8
Integrate with various third-party applications like CRM, social media apps and more
#9
Unbelievable pricing - the lowest you will ever find
#10
Everything your business needs - 50 apps, 24/5 support and 99.95% uptime
Join the SaaS Revolution
All-in-One Suite of 50 apps

Unbelievable pricing - ₹999/user

24/5 Chat, Phone and Email Support