List of 7 Best Twitter Post Scheduler Tools in 2022
This article discusses about Twitter post scheduler, how it helps you and top 10 tools for scheduling tweets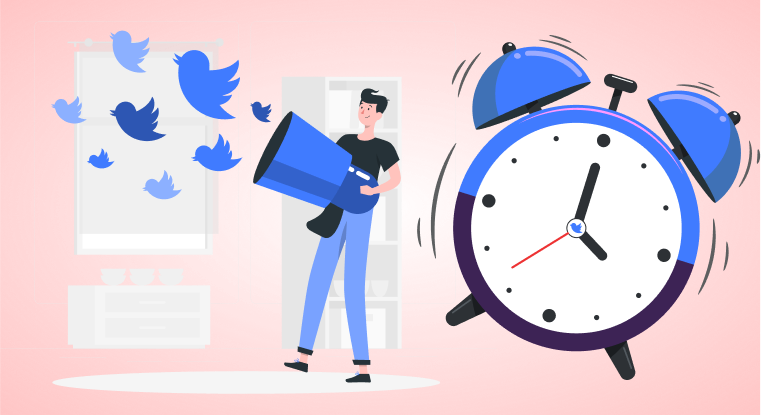 A Twitter post scheduler allows you to schedule your tweets ahead of time, automate them, and keep an active account without working on the platform in real-time. Multiple social media scheduling tool offer a Twitter scheduler feature. The tools also allow you to manage multiple Twitter accounts from a single platform or dashboard. You must find the best Twitter post scheduler to cut short your work of keeping your account active or working on the platform all the time. The scheduler enables you to enhance Twitter marketing gains maximum engagement on the platform by posting relevant tweets 2-3 times a day.
Why Should Businesses Focus on Twitter Post Scheduler?
Social media marketing or Twitter marketing requires the attention of businesses who have to spend a lot of time managing it. The process requires you to put effort into keeping the Twitter account active and open regularly. Businesses must post at least 2-3 tweets a day to ensure maximum engagement on their official Twitter handles. Since it is a time-consuming task, businesses must resort to a Twitter post scheduler so that they do not have to spend 24 hours working on the platform and looking for engagements.
Scheduling tweets give the audience a consistent stream of engaging content and can help the businesses earn new Twitter followers frequently. Businesses can also keep up with the social media calendar without remaining in front of the computer manually to send tweets during odd hours.
A Twitter post scheduler helps businesses plan out great social media content strategies as they can schedule the tweets weeks or days in advance. Scheduling helps elevate marketing strategies by saving time and helping businesses engage with their followers.
The best part about a Twitter post scheduler is that businesses can schedule multiple tweets at once to let their content reach the intended audience easily without any hassle or restriction.
7 Best Twitter Post Scheduler Tools
A Twitter post scheduler is the best way to schedule your tweets and remain on the top of Twitter marketing strategies and gain audience attention. We will discuss the seven best Twitter post schedulers that help you schedule and automate tweets to enhance your business strategies.
1. HipSocial
HipSocial is an efficient social media management tool that helps you access all social media platforms, including Twitter, from a single platform. You can manage your Twitter content through tools like scheduling, advanced social media listening, engagement, and automation features. You can use the tool to collaborate with teams and engage with the Twitter audience to increase conversions. HipSocial allows you to generate reports to measure the performance of social analytics.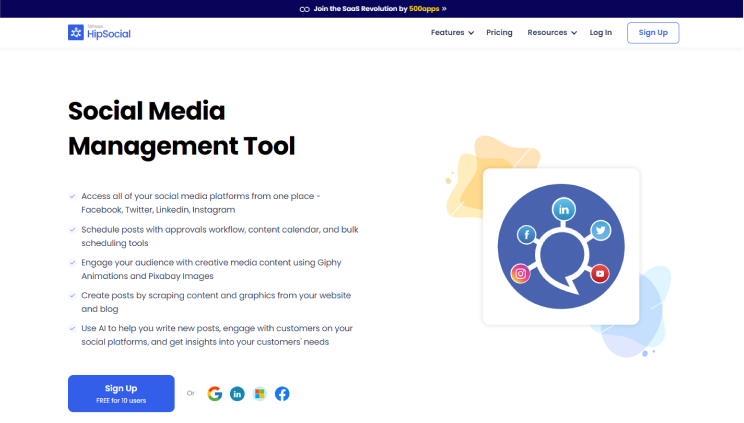 Here are the features of HipSocial:
Its scheduler feature allows you to schedule tweets in different time zones.
It gives insightful reports on social analytics.
It includes creative media content like images and animations to engage with the audience.
You can extract graphics and content from your website to create posts on Twitter.
It has a content calendar and bulk scheduling tools to help you schedule posts on Twitter.
It uses artificial intelligence (AI) to create new posts, engage with customers, and understand their needs.
2. RecurPost
RecurPost is another Social media scheduling tool that allows the management of multiple social media platforms, including Twitter. The tool also includes an editorial calendar so that you can plan and schedule content in advance. The best part about RecurPost is that it recommends the best time to share the tweets from your account. RecurPost is one of the best Twitter post schedulers because it enables you to generate tweet variations. The tool allows you to schedule recurring posts without any hassle.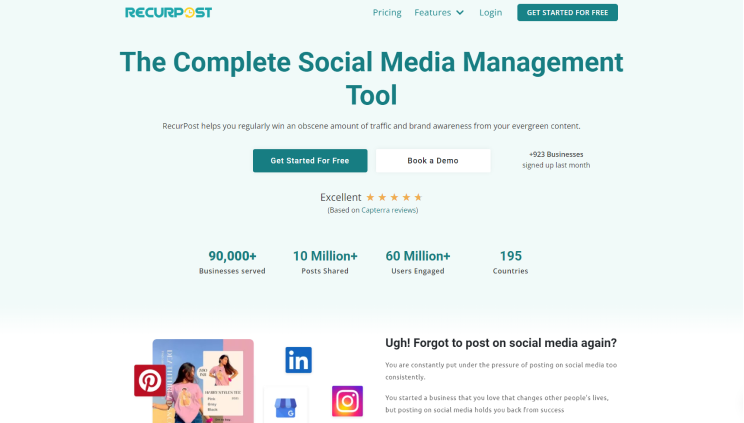 Here are the features of RecurPost:
It enables bulk scheduling to help you import posts from various social media accounts or fetch content from an official website.
It has a social calendar to let you analyze whatever is happening on your social media handles, including Twitter.
You can download reports from RecurPost and share them directly with your clients or team members.
You can have complete control over whoever handles your social media account using RecurPost.
3. Twittimer
Twittimer is a scheduling tool that helps schedule Twitter posts instantly. You are supposed to log in with your Twitter handle, select the time zone, and start scheduling posts using Twittimer. The good part about the tool is that it allows you to upload posts on multiple Twitter accounts at once. The app enables you to add up to four images and one video per tweet using the scheduler tool. You can see your tweets in archives for around 60 days once they get uploaded.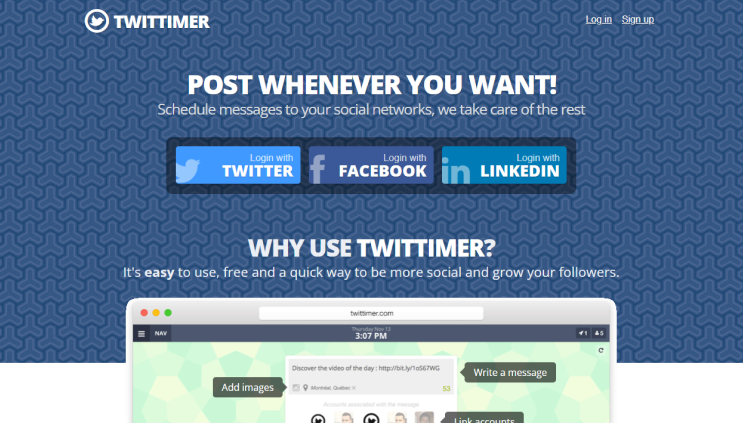 Here are the features of Twittimer:
It offers statistics on how the tweets have performed after getting uploaded.
It lets you add RSS feeds from various sites and repost the content from your account.
It helps you schedule reminder posts ahead of an announcement, podcast, or event.
It helps save time by sharing posts on multiple networks at once.
It allows you to post 24x7 without any time restrictions.
4. Postfity
Postfity is an efficient social media management tool that helps you publish and analyze the performance and conversion of the uploaded content on social media platforms like Twitter. The tool supports scheduling posts so that you do not have to remain active on the platform in real-time to share your posts. You can delegate management to your team members, monitor their work, and assign various access rights for security and scalability using the tool.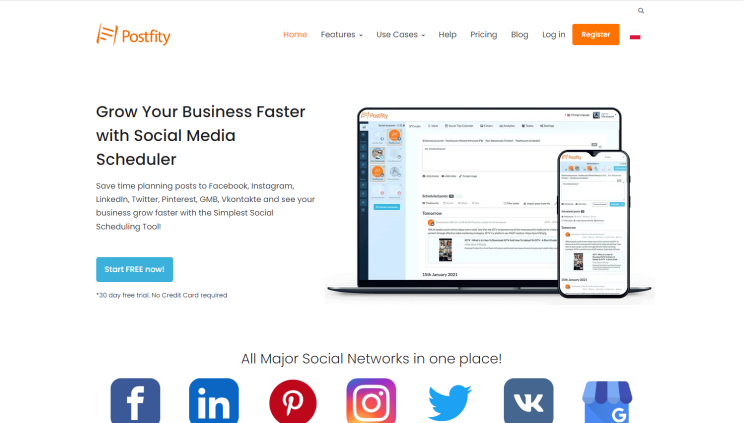 Here are the features of Postfity:
It allows you to schedule around 10000 tweets to multiple accounts in an instant.
You can tag other users in your tweets using Postfity.
It allows you to schedule Twitter videos.
You can control who handles the Twitter accounts and schedules the posts using the tool.
It allows you to bulk upload the tweets and schedule them.
You can share the Twitter snapshots on other social media platforms using Postfity.
5. Iconosquare
Iconosquare is a management and scheduling tool for various agencies and brands and helps improve their social media visibility. The tool helps you schedule posts, track rival activities, and engage with your audience from a single platform. The best part about Iconosquare is that it provides support to all social media platforms, including Twitter. The tool includes a media library to help you upload images on Twitter via various sources. You can search for images and categorize your content using Iconosquare ahead of scheduling your posts on Twitter.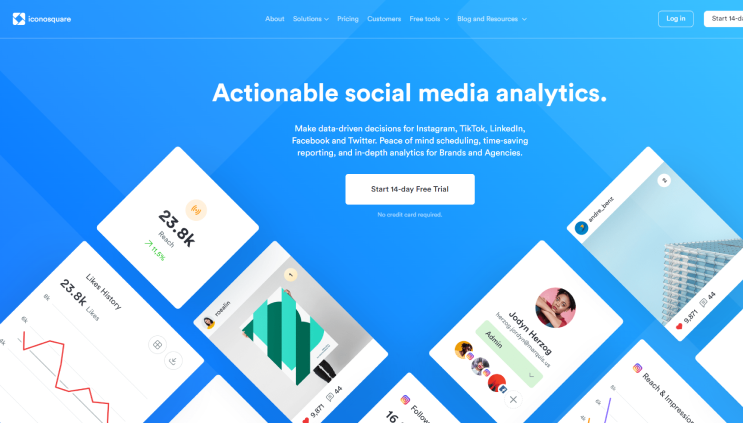 Here are the features of Iconosquare:
It allows you to make data-driven, insightful decisions based on relevant social media analytics.
It provides a customizable dashboard for visual metrics important for your business.
It offers scheduled reports to help you enhance your business.
You can handle multiple social media profiles from a single dashboard.
You can publish content automatically using the tool's powerful features like user tagging, geolocation, comment scheduler, etc.
6. SocialChamp
SocialChamp offers management of multiple social media platforms, including Twitter. You can create, analyze, and schedule tweets from a single place using the Twitter post scheduler tool. SocialChamp allows you to set a personalized schedule for every social media profile. The best part about the tool is its bulk uploading feature that allows you to schedule multiple posts at a single time. The tool further provides social media monitoring, automated publishing, multi-account management, and analytics.
Here are the features of SocialChamp:
It enables RSS feed automation to help share content from third-party websites.
It gives an insight into the analytics to let you monitor and download data related to your performance on Twitter.
It enables you to manage multiple social media accounts from a single platform.
You can create posts using images and videos via SocialChamp.
You can track analytics, improve ROI, and generate reports related to your Twitter account using the tool.
Summing It Up
The best Twitter post scheduler tool allows you to schedule and automates your tweets without the need to remain active on your profile in real-time. Scheduling posts on Twitter helps you enhance your Twitter marketing strategies and your business within a short period.
HipSocial is an efficient social media management app Twitter post scheduler feature that helps you schedule your tweets via a content calendar, workflow approval, and bulk scheduling tools. The scheduler includes creative media content to help you engage with your audience on Twitter.
What Makes the Best Social Media Management Tool?