Role of Facebook Post Scheduler to Speed Up Sales
Facebook Post Schedulers offer more than just a simple way to schedule posts. These tools enhance your Facebook management process by increasing your efficiency. It enables you to allocate more time to creating compelling content. It also helps in building real-time connections with your followers.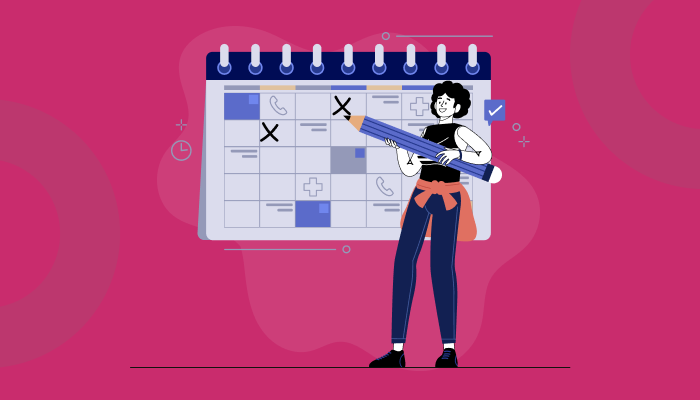 By scheduling posts in advance, your brand can maintain a consistent posting schedule with minimal effort. It helps in avoiding prolonged gaps between posts. It lets you stay on track and remain consistent with your content strategy. Hipsocial is a Social Media Management app that can help you streamline all your social media content duties. In this article, we will go through the advantages of this tool and learn how it can boost your sales.
Facebook Post Scheduler: An Overview
A Facebook scheduler is a tool or software that assists in scheduling Facebook posts. Despite social media being constantly active, it is not necessary for you to be so as well. Planning and scheduling your social media posts ahead of time can allow you and your team to prioritize other responsibilities. It also ensures a steady stream of content being published regularly. with most social media schedulers, you can schedule posts to be published anytime between 10 minutes and several months into the future. Additionally, many schedulers enable you to connect and manage multiple brand pages. It allows you to conveniently oversee all your company or client channels in one place.
Get started with the leading Facebook Post Scheduler today! Sign Up 14 Day Trial
Role of Facebook Post Scheduler
Scheduling posts on Facebook can be a great way to optimize your social media presence and get the most out of your content.
Bulk Post Scheduling
If time-saving is a priority, then utilizing bulk scheduling is essential. This feature allows you to schedule several posts in minutes, ranging from a few to hundreds. Additionally, some facebook schedulers offer a variety of ways to bulk-upload content. This means you can export your content calendar as a CSV file and easily import it into your scheduling tool. Alternatively, you can upload a collection of images or an RSS feed.
Rescheduling and Queuing
Scheduling Facebook posts for a specific time is not the only goal for many businesses. Instead, many businesses aim to schedule evergreen content to post repeatedly, providing ongoing value to their audience. Rather than scheduling content for specific times, you may create a queue of posts that can be automatically published whenever there's a gap in your social media posting schedule.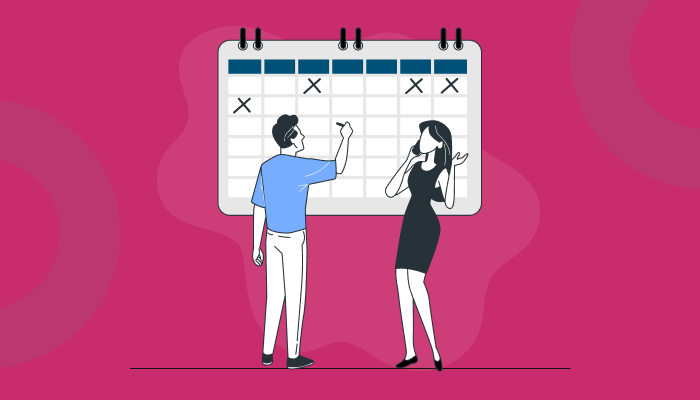 Optimization of images
At times, all you need is to make slight modifications to an image or adjust its size. Certain facebook post scheduler come with integrated editing features that enable you to fix images quickly. You can do this without any additional apps or introducing more steps to your workflow.
Placing Hashtags
Making use of hashtags can expand your reach and enhance engagement. However, suppose you're accustomed to manually typing hashtags or copying and pasting them from a separate document. In that case, you know how much time it takes to include them in your posts. Scheduling tools allow you to access lists and eliminate the need for retyping or copying and pasting.
Workflows for Approval
If you're part of a social media or marketing team, your colleagues' input is critical to your work. You might even require their feedback on your copy or approval before scheduling a post. Selecting a Facebook post scheduler specifically designed for teamwork guarantees you receive all the necessary input without needing to log in to yet another application.
Shared Calendars
Ensuring your team is aligned can be challenging. However, when clients are involved, keeping everyone informed can appear to be a daunting task. Developing a shared social media content calendar can be a clever approach to keeping your team updated while obtaining client approval simultaneously.
Provide Performance Analytics
Being a social media manager involves more than just scheduling content. You must also monitor your social media metrics and keep track of progress toward your objectives. Numerous scheduling applications come with integrated analytics, allowing you to assess your daily, weekly, or monthly performance and prepare reports for your team or clients.
Significance of Facebook Post Schedule
Establishing a Facebook post schedule is a great way to ensure your content is reaching your target audience, here are some important aspects of it. - Assists in Maintaining Your Focus
By utilizing a Facebook scheduler, you can avoid interrupting your day to publish content. Although you may still choose to host live videos or make spontaneous announcements, scheduling most of your content in advance allows you to concentrate on your social media strategy and engagement efforts. This way, you can be more efficient with your time and resources.
Generating Facebook posts one at a time, or as they come to mind, can be counterproductive. Instead, using a social media scheduler, you can publish content in batches or even upload posts in bulk. This enables you to streamline your workflow, leading to enhanced time management and greater productivity.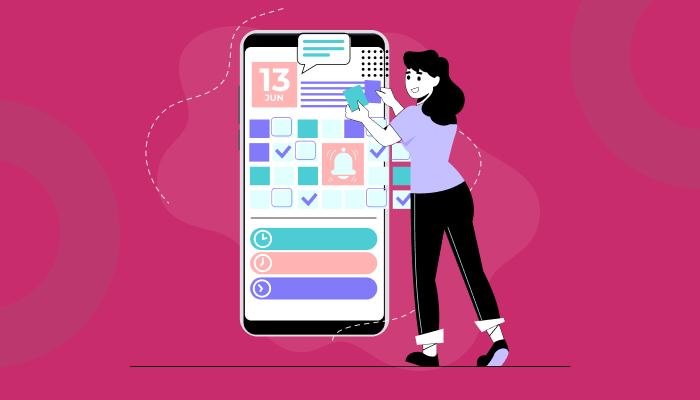 If you habitually post content spontaneously, you may be less likely to plan your content well in advance. This will potentially impede your strategy and hinder your growth. However, a scheduling tool can enable you to prioritize strategy and planning over impromptu content creation.
It's possible to assume that scheduling social media content would result in a more detached approach to social media management. However, this is often not the case. In fact, many Facebook scheduling tools provide team support. It enables all key members to participate effectively and remain involved throughout the process.
Direct publishing on Facebook is generally allowed, except when you post during non-business hours to reach your audience at different times of the day. In such cases, you might have to pause your dinner to hit the publish button. Alternatively, waking up in the middle of the night would be an even more inconvenient option. By scheduling your posts, they will be published automatically at the times you designate; whether it's 12 am or 4 pm, they will appear to have been manually published.
You Can Allocate More Time to Creating Superior Content
Instead of hurrying to write a caption, taking a photo, and posting it on time, you can take a moment with Facebook Post Scheduler to reflect on your content. This provides you with the opportunity to create better, more engaging posts.
You Can Post Outside Business Hours
Using social media scheduling, you can schedule your posts to be published outside of business hours and on weekends. Keep in mind that although your business may not be operational, social media platforms are active round-the-clock.
Final Thoughts
By following these methods, you can better use the Facebook post scheduler to broaden your reach. In doing so, you can manage your Facebook activities more efficiently and create compelling and visually-appealing posts that are delivered consistently and punctually every time.
To make scheduling easier, use Hipsocial. This software empowers you to take charge of your social media. The platform has features such as media integration, social media planner, analytics and many more. It enables you to schedule, monitor, and evaluate all your social media endeavors in one single place.
What Makes the Best Social Media Management Tool?
#1
Manage all social media channels in one place
#2
Add unlimited projects for multiple clients
#3
Create and publish posts on all social media channels
#4
Configure multiple streams like Twitter pages, Instagram posts
#5
Plan and schedule bulk social media posts
#6
Access reports for a detailed overview of day-to-day accomplishments
#7
Fetch content, images from various sources using web scraper
#8
Integrate with various third-party applications like CRM, social media apps and more
#9
Unbelievable pricing - the lowest you will ever find
#10
Everything your business needs - 50 apps, 24/5 support and 99.95% uptime
Join the SaaS Revolution
All-in-One Suite of 50 apps

Unbelievable pricing - ₹999/user

24/5 Chat, Phone and Email Support