A Brief Guide to YouTube Tags for Social Media
Do YouTube tags for social media help your video rank? Learn how to use tags for focus keywords to get more views, likes, and shares.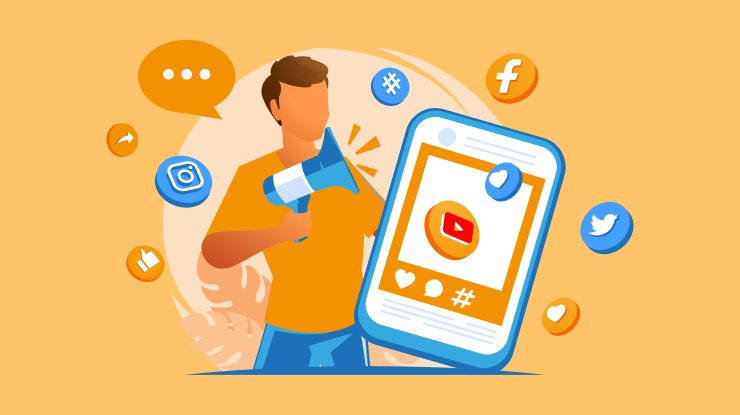 We have talked several times about how YouTube SEO and getting more views are so important. Tags, in particular, play a huge role. But what are tags, and why are they so important? More importantly, do tags help on YouTube? We'll get into all you need to know about youtube tags.
YouTube Tags: An Overview
Before we answer that general question, let's look into what they are. Keywords are a big part of getting your video discovered on YouTube. You will want to include the most relevant terms to describe your video. These keywords could be used anywhere in the title, tags, and description. Keep these keywords searchable and relevant for your video for the best chance of being found by viewers.
However, don't just use keywords in your video description. Keywords are also used in the tags of your YouTube video. Tags are similar to keywords in that they describe the content of your video. Tags can be used both in the video's title and description and should also be relevant to the topic of your video.
Why Are YouTube Tags So Crucial?
YouTube keyword and search tag usage is one of the most important things, as it determines how effective your content is and how relevant it is to various searches that is what a best social media planner calls for indeed.So, the algorithm analyzes their tags and keywords when people do a YouTube keyword search (for example, "hiking active volcano"). Now, if the tags and keywords used are relevant and appropriate to the video content, YouTube will rank your video much higher in its search rankings, much like Google does regarding websites.
Of course, the higher you rank in the search rankings, the better your chance of earning clicks and views. But, of course, other things, such as making a YouTube thumbnail and knowing how to make a video play, factor into this. However, the more exposure your videos receive in the search rankings, the better chance you get more views and hopefully more subscribers. So, do tags help on YouTube? Yes! They're a big deal!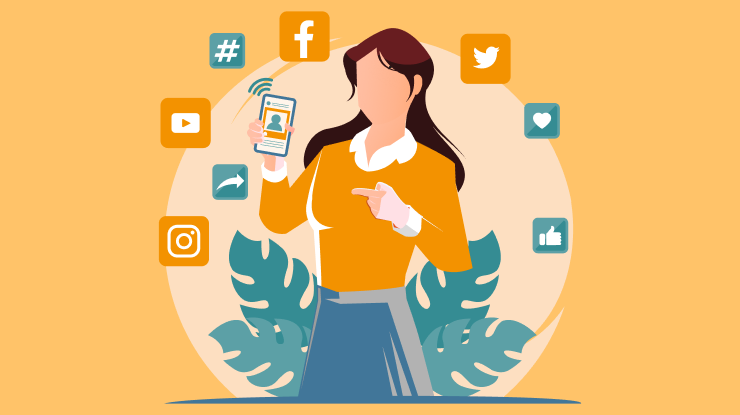 Finding the Right Keywords and Tags
Now that you know how important YouTube keyword tags are, how do you find what keywords and tags to use? To start, I recommend doing some market research. Go to YouTube and search for various terms. Think about the subject of your video and what you would type into a search engine. Look at the top ten results. What are their titles? What keywords do they use, and what did they mention in their video descriptions? This is a great foundation for identifying the right YouTube tags for your video.
Next, use an automated tool such as TubeBuddy. Go to their site and install it (it's free with premium options if you want them). TubeBuddy will show you how a video ranks on various tags when you search for a topic. In addition, Tubebuddy's Keyword Explorer shows me thousands of keywords I can target when creating my next video.
Boost your Social Media Marketing Efforts Sign Up 14 Day Trial
On YouTube, click the icon and navigate to Keyword Explorer in the drop-down menu. Now, you can search and identify the very best keywords for YouTube that relate to your video. For example, when I search for "hiking active volcano," it ranks this as "very good" with a score of 67/100. This is determined by search volume, competition, and optimization strength. You get more features by upgrading to the Pro version, but you'll find even the free version is pretty impressive, it is indeed important to start social listening as an important fucntion in our priority first.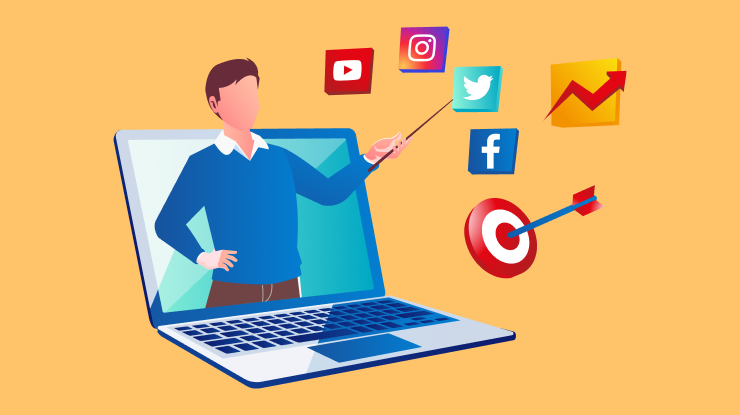 Adding YouTube Keywords and Tags
Your YouTube channel probably has many videos, so it might be best to narrow your keyword search to a specific video. For example, I might search for the word "adventure" and select a few of the thousands of results from my YouTube channel. Then, you can now write a title with your preferred keywords. For example: "Hiking an active volcano in Indonesia (epic adventure)" That video might also have metadata in its description to include a few relevant keywords. You can make sure the description stays relevant by avoiding spam.
If you're wondering why you can't see YouTube tags, it's simple. Either while you're uploading a video to your channel or when you go to edit a video in YouTube studio, you'll see the option to use the YouTube tag viewer in the "video details" section.
A word of caution: avoid spamming your descriptions with tags and keywords to "hack" the system and generate more views. Aim for a quality copy since Google ranks readability and will penalize you for stuffing keywords and tags by either ranking you lower or removing you from indexes altogether.
Wrapping Up
We hope this blog answered your questions to the best of our ability. If it's still all Greek to you, get in touch with HipSocial today, and we'll clearly explain the answer to the question "Do tags help on YouTube?" during your consultation. Visit our website for more information now!
What Makes the Best Social Media Management Tool?
#1
Manage all social media channels in one place
#2
Add unlimited projects for multiple clients
#3
Create and publish posts on all social media channels
#4
Configure multiple streams like Twitter pages, Instagram posts
#5
Plan and schedule bulk social media posts
#6
Access reports for a detailed overview of day-to-day accomplishments
#7
Fetch content, images from various sources using web scraper
#8
Integrate with various third-party applications like CRM, social media apps and more
#9
Unbelievable pricing - the lowest you will ever find
#10
Everything your business needs - 50 apps, 24/5 support and 99.95% uptime
Join the SaaS Revolution
All-in-One Suite of 50 apps

Unbelievable pricing - ₹999/user

24/5 Chat, Phone and Email Support