Common Social Media Posting Benefits for Businesses
Social media platforms are a great way to reach out to potential customers. Here are some of the social media posting benefits for businesses.
Social Media is the latest trend in communication. Many platforms have risen recently, making professional and personal relationships easier through real-time conversations, information sharing, and web content creation. It enables the sharing of thoughts and the creation of ideas.
Many businesses have now bought into the trend as Social Media offers extensive Coverage for your products and services. It helps with customer engagement and improves public perception of your business. It could also help improve your customer base as the number of prospective clients that could be on your chosen social media platform is nearly limitless.
This blog will examine some benefits of social posting and its implications on businesses.
Benefits of Posting Regularly on Social Media
Social media is a vast and a dynamic space to market one's business. Here are some benefits of posting regularly on social media:
1. Increases Brand Awareness
Social Media increases awareness of your brand. Regular posting leads to more Coverage as your services get the attention of your target audience. Thanks to the miracle of targeted advertising enabled by social media ad algorithms, you can now specifically reach people who have shown a propensity to be interested in the goods and services you offer based on pages they have previously followed and posts they have previously liked. In order to increase brand awareness you should post regularly by scheduling them through a content scheduler
2. Facilitates Search Algorithms
Posting fresh content regularly on social media platforms like Facebook, with its ad-marketing algorithm, will make search engines index your contents and display them when relevant information related to your post is sought after.
3. Leads to Brand Loyalty
With an increase in your social media following and engagements on posts, entrepreneurs tend to develop a loyal customer base, which is the goal of all smart businessmen and women. The more clients engage with posts and develop an online relationship with the brand, the more loyal they are likely to become. Most clients prefer having a personal relationship with their customers, and their involvement in media promotions will help foster that relationship.
4. Increases Patronage
The goal of every company is to increase its customer base and this is achieved by turning new clients into regulars with increased patronization. Research has shown that more than 50% of consumers on any social media platform make their next purchase from a brand that is visible on that platform.
5. Leads to Influencer Interaction
Almost all companies have experienced improved ROI on influencer marketing compared to other types. With an active social media presence, it makes influencer interaction easier. Influencers would be more likely to tag or comment on a product or service that is actively engaging on social media than on one that is invisible. And with this, your business gets exposed to thousands of other social media users who are potential customers.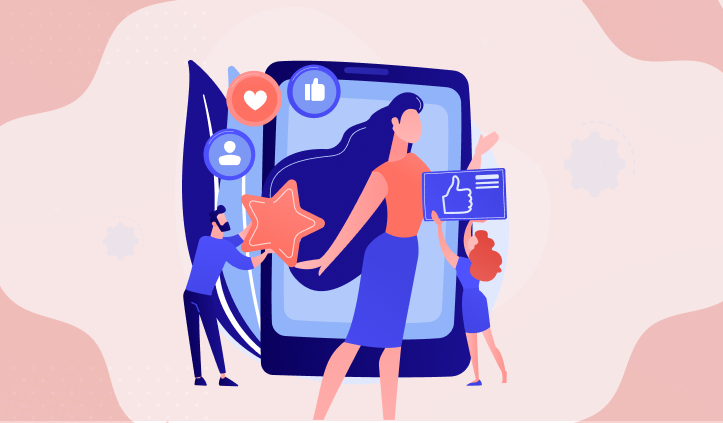 6. Builds Public Relations
Posting content regularly will keep your clients and other users informed about your brand. This can come in handy when you want to launch a new product, discount offers, or you have other important news to share. Today, most online users visit the social media profile of any company they wish to patronize when looking for new updates or information about the brand. Posting regularly would also increase your social media clout, creating a buzz around your business. So, whenever you have information to pass across, dissemination becomes quite easy. You can also use Social Listening Tool to monitor brand mentions for insights on what is your customer's reaction toward your brand.
7. Increases Lead Generation
Many brands and businesses post and interact with users of Social Media to increase sales. If this is properly done, subsequently revenue generation would increase. Posting regularly makes it easier to generate more leads and warm them up in preparation for conversion.
8. Allows to Know Other Businesses
Being active on Social Media gives you Coverage, as well as a chance to get to know other businesses, build partnerships, and, more importantly, relationships with them. Sometimes, a relationship with another company could open doors to a new audience and increase your followers. This type of relationship gives both brands a chance to grow together and learn more about the social media market.
Best Social Media Posting Tool Available
We all love to be in the spotlight for the positive, of course. For most businesses, going viral is the next step in increasing their user base. Social Engagement is what every company hopes to achieve.
A Social Media Management tool is a software solution that is designed to handle social media needs to manage time. The proper tool for posting on Social Media is not easily decided on, however, many would agree on HipSocial, a platform that is used to manage social media content on the proper channels. Most SMEs make use of this software. It aids social media marketing, as it helps businesses monitor their competitors, and develops their brand all in one place. It also aids teams in executing social media strategies and interactions with the audience.
Boost your Social Media Marketing Efforts Sign Up 14 Day Trial
While HipSocial is admissible as a powerful social media management tool, its function stretches beyond the surface. It aids in increasing brand recognition and is built with advanced features like time scheduling, user engagement, automation, and social network listening.
Conclusion
Social Media offers businesses new ways to interact and grow. You have access to unknown parts of your market, and with those connections, you can improve your business and strengthen relationships. Social Media is a small thing that can do a lot for the future of your business. Social media listening is an important aspect of social media management that allows brands to engage and key conversations with customers, monitor them and engage with influencers. HipSocial provides useful information that is handy for social media campaigns and facilitates social media marketing.
What Makes the Best Social Media Management Tool?
#1
Manage all social media channels in one place
#2
Add unlimited projects for multiple clients
#3
Create and publish posts on all social media channels
#4
Configure multiple streams like Twitter pages, Instagram posts
#5
Plan and schedule bulk social media posts
#6
Access reports for a detailed overview of day-to-day accomplishments
#7
Fetch content, images from various sources using web scraper
#8
Integrate with various third-party applications like CRM, social media apps and more
#9
Unbelievable pricing - the lowest you will ever find
#10
Everything your business needs - 50 apps, 24/5 support and 99.95% uptime
Join the SaaS Revolution
All-in-One Suite of 50 apps

Unbelievable pricing - ₹999/user

24/5 Chat, Phone and Email Support