Social media marketing has exploded in recent years. With the kinds of advancements we've seen in social media, it's no surprise that small businesses and Fortune 500 brands alike all depend on social media to drive exposure and sales.
"It's no secret," says social media expert and entrepreneur Jeff Bullas, "social media marketing isn't as straightforward as it used to be and consumers are getting more socially savvy by the moment. Today's consumer no longer just hopes, but expects their favorite brands to continue to offer them new and innovative ways to engage socially."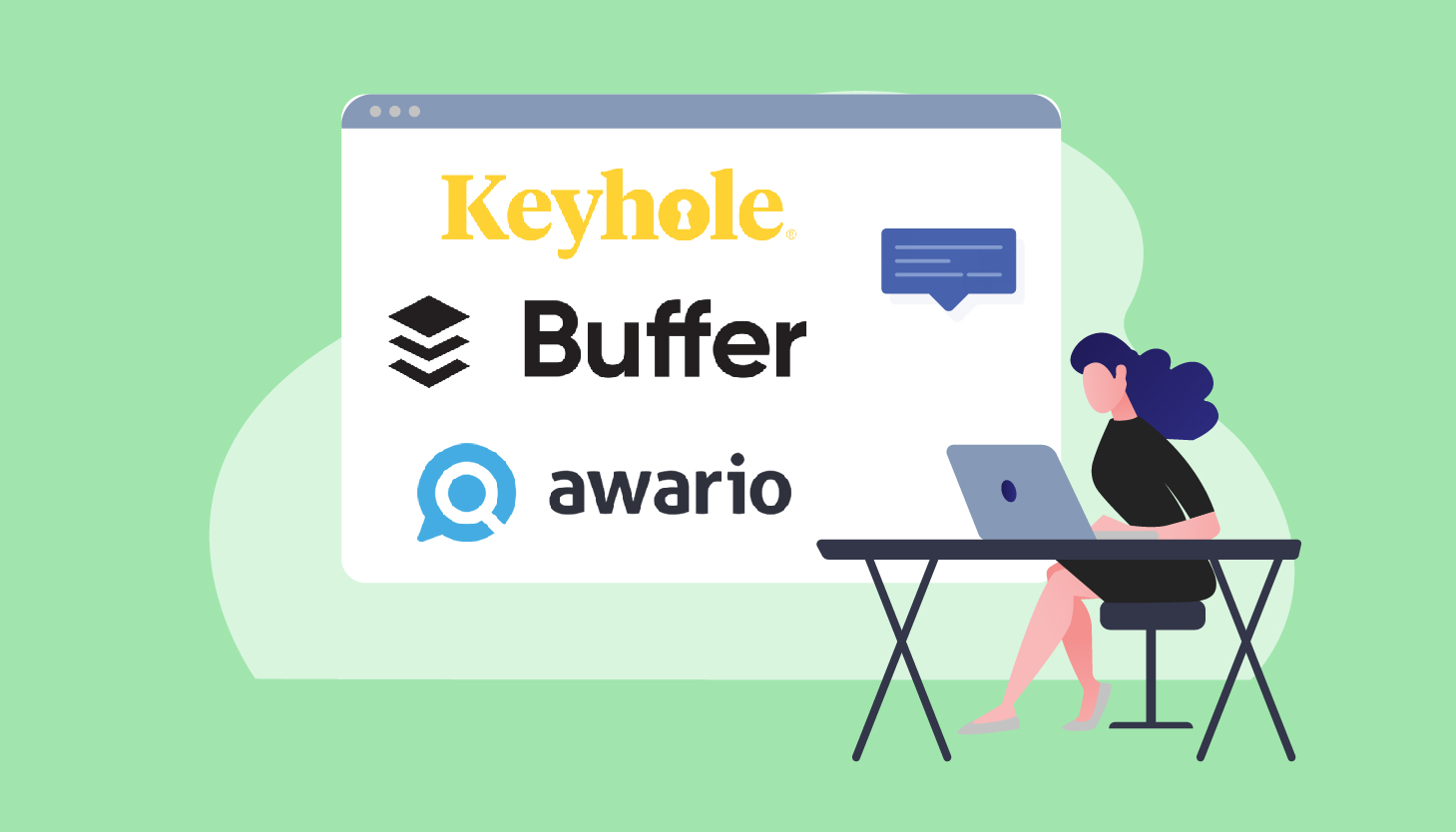 Despite the growing numbers of brands investing in a social presence, many owners and managers have very little experience when it comes to creating campaigns and analyzing data. Social media analytics software helps these businessmen and women take control of their brand's online image.
To understand what social media analytics software can do for you, let's take a look at what it is. Techopedia defines social media analytics as "collecting data from social media sites and blogs and evaluating that data to make business decisions."
This type of software can be very valuable and beneficial to brands of all shapes and sizes. But not all of these tools are created equal. In fact, there's almost as many options on the market as there are industries that use them. In order to figure out which one is best for your business, we've compiled the top 15 choices in social media analytics software, according to our experts.
Top 15 Social Media Analytics Software Solutions
HipSocial allows you to measure the impact of your social content and look into the analytic detail to make decisions based on meaningful data. The data is displayed with charts that are easy to read. Features include a dashboard, detailed analysis, behavioral statistics, click trails, and simple output.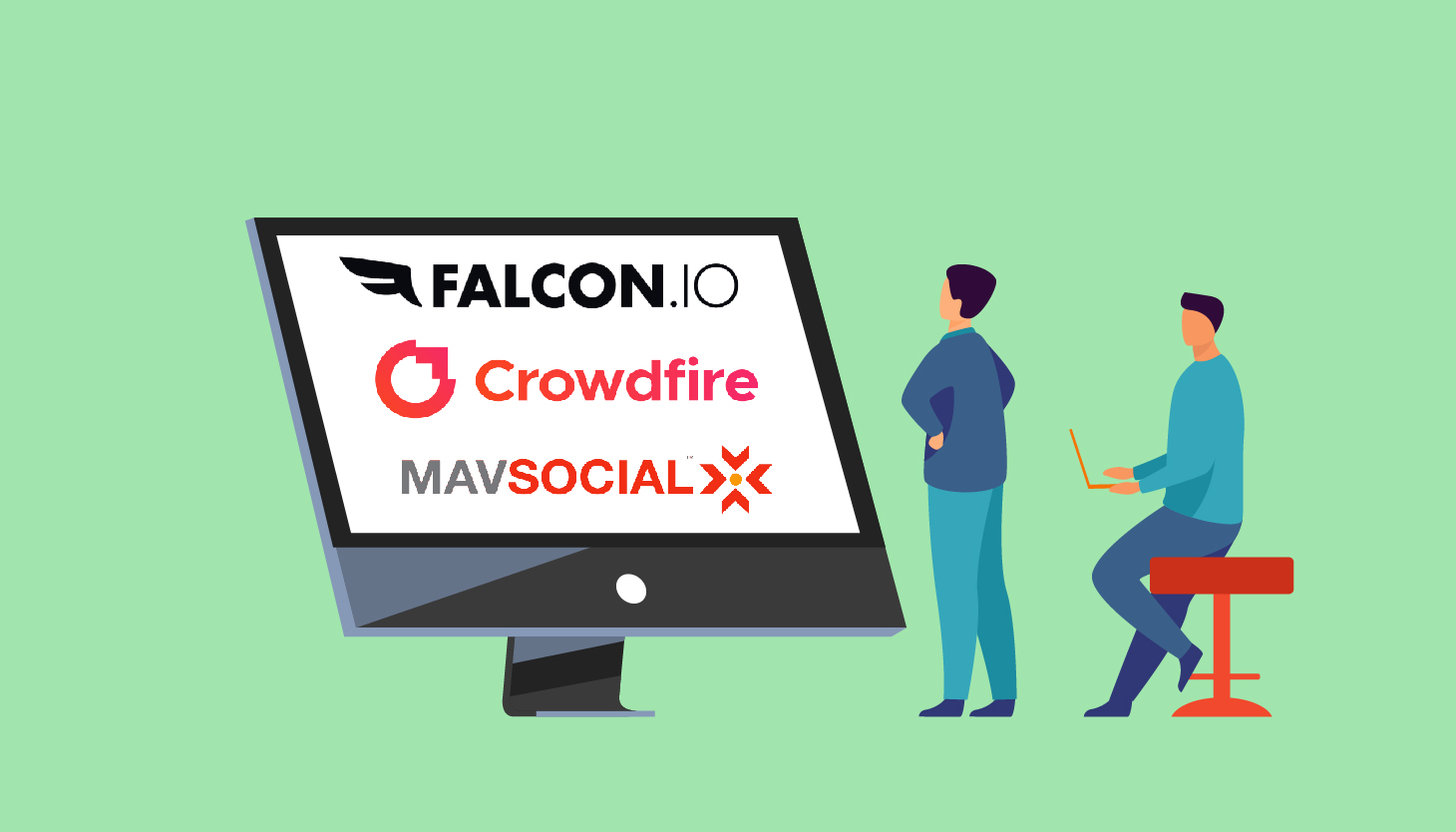 Buffer gives you analytics with in-depth insights to grow your brand by measuring the performance of your social media posts, generating reports, and getting recommendations for growth. Features include aggregate metrics, account analytics, stories and post analytics, and audience demographics.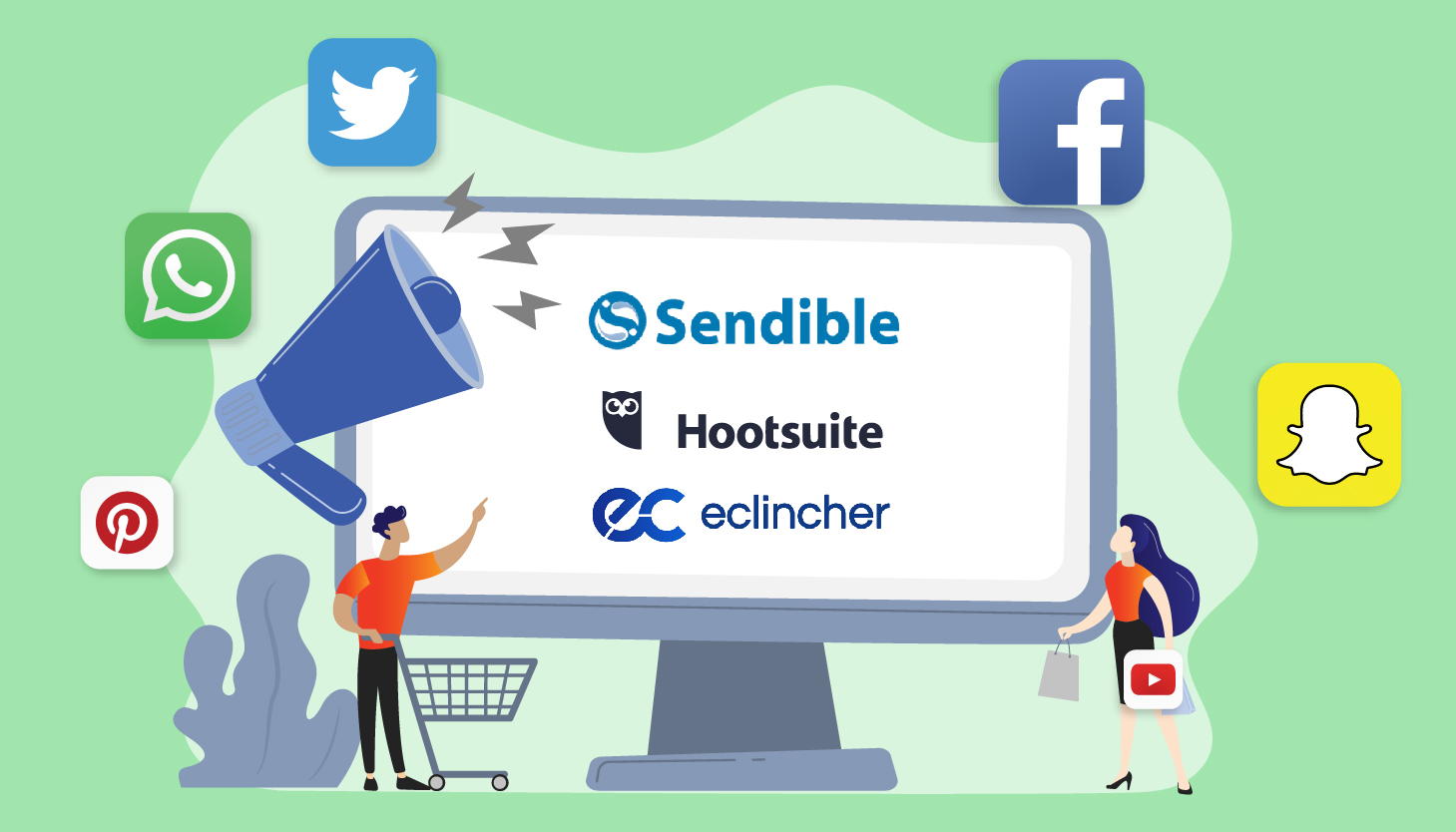 Sprout Social offers access to metrics and allows for concise reporting and insights at-a-glance. It features easy adoption for all users, complete oversight, competitive advantage, enhanced social strategy, competitive analysis, and analytics by network.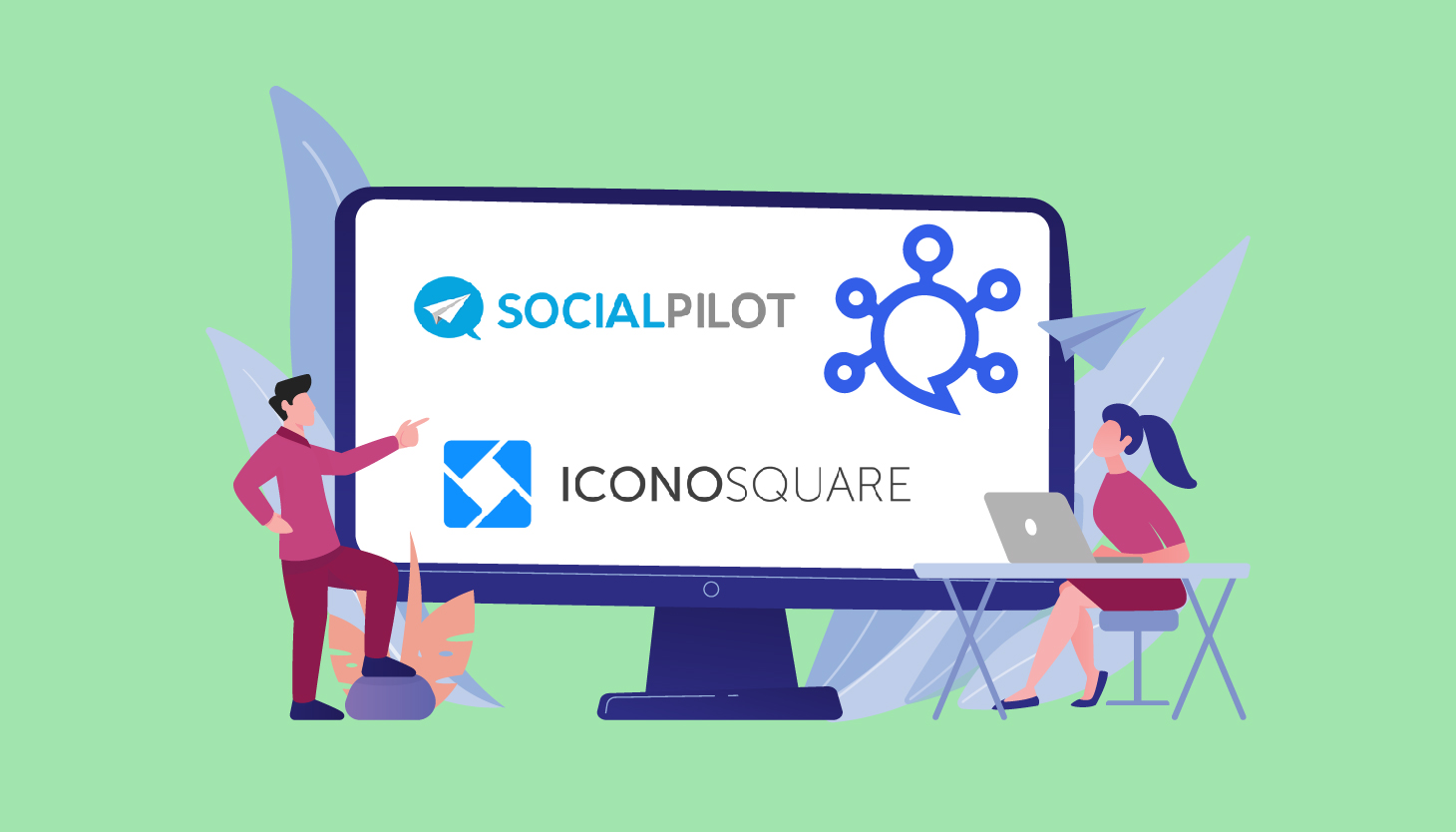 Hootsuite features powerful analytics and the ability to create and export custom reports to highlight key datapoints and variables. It also features team performance metrics, as well as third-party integration capabilities.

Awario allows you to easily turn your data into insights with innovative dashboards and clear reporting. It helps you track social media engagements and mentions, allowing you to sort them by positive, negative, and neutral.

SocialPilot allows you to generate insights from your metrics and easily save or download PDF reports. Data analyzed includes content performance, audience insights, influencers, ideal posting times, and all posts within and outside the SocialPilot network.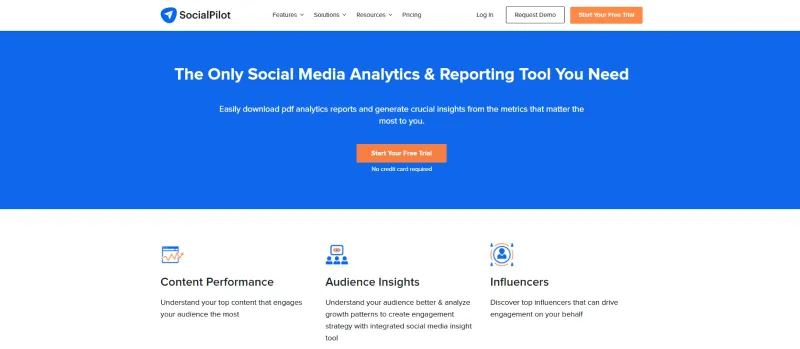 Keyhole's main focus is analytics for social media and is particularly known for its hashtag analytics. Keyhole offers real-time hashtag tracking to collect all posts and mentions that include your hashtag, as well as the ability to predict the future performance of your hashtag based on previous performance.

Sendible helps organizations gain insights from social data and display them visually in easy-to-read reporting. These aesthetically pleasing reports highlight the success of your brand's social media campaigns to clients, executives, and your team.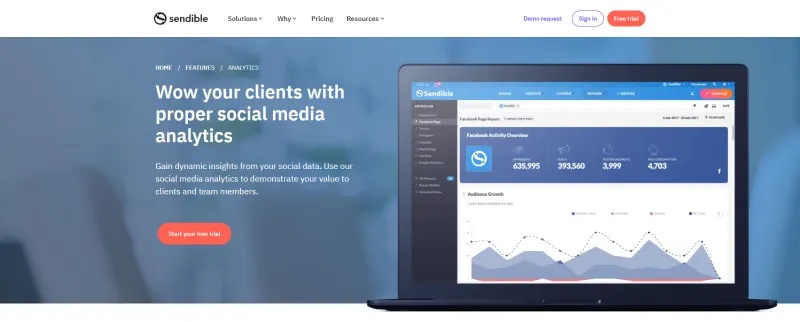 eClincher comes equipped with powerful analytics that cover every social media account, post, comment, and any other kind of engagement across all social platforms. Gain understanding of trends, mentions, post performance, and when your target audience is most likely to be online.

Agora Pulse helps you get publishing insights to determine recommendations for the best day and time to post and monitor hashtags, helping you add a beneficial boost to engagement. Metrics are displayed with reports to help your campaigns perform great across all social media platforms.

Crowdfire helps you track, measure, and report various elements of your social media campaigns, from engagement to ROI. It allows you to customize reports with data points and find detailed insights on each post. Crowdfire facilitates competitive analysis, helping you outperform the competition.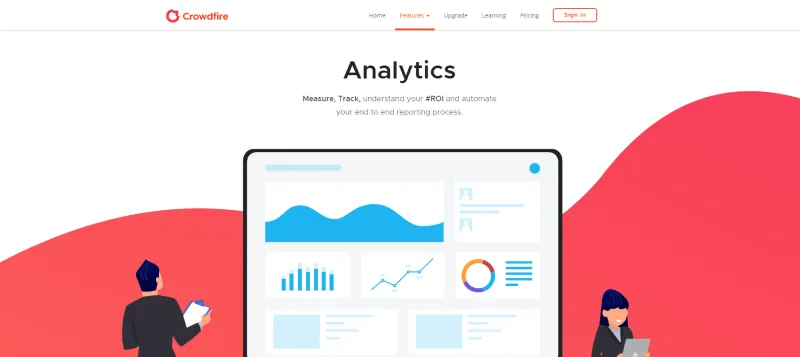 Edgar strives to offer all the features you need to post and share content with ease. It integrates smoothly with other social media analytics software to post, share, and measure results across multiple platforms.

Falcon.io helps you measure your social media reach with super accessible and time-saving reports. Insights are available across various channels, and metrics are shown in real-time. Plus, its customizable dashboards allow you to see the information you want and discard the rest.

Iconsquare helps you grow your Instagram and Facebook presence with analytics that provide insight into the performance of stories, posts, and engagements. Plus, you can measure your tags and mentions to better understand your social media presence in general.

MavSocial allows you to monitor, analyze, and export your data regarding posts and engagement so you can keep an eye on all of your social media activity.

Conclusion
These 15 selections highlight some of the top social media analytics software, and they're only a fraction of what's available on the market today.
Many of these solutions offer free plans that give you access to limited features that are ideal for smaller outfits. Some of the others, such as HipSocial, offer free trials that provide all of the features.
At the end of the day, it comes down to pricing and value. Before pulling the trigger on any social media analytics software, however, be sure to shop around and compare so you can make an informed decision and get the best value for your brand's unique needs and challenges.