7 Social Media Trends you Can't Miss Out On In 2022
Learn about social media trends to stay ahead of competition. These 7 social media trends will help you gain an understanding of what to expect in the future.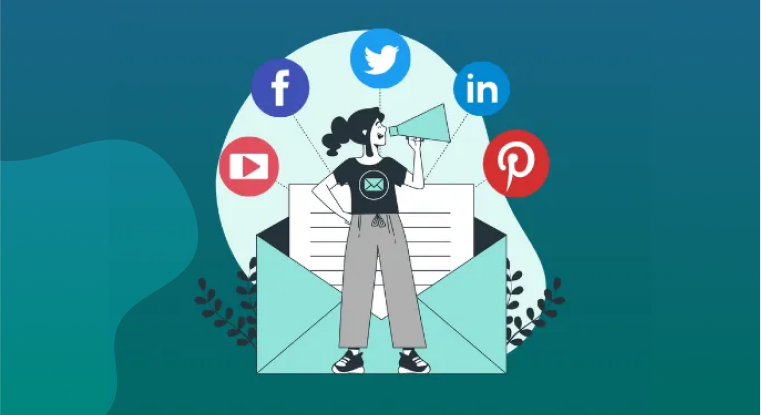 Social media is in constant motion. It ebbs and flows with changing practices, features, and trends. That is part of what makes social media so exciting and worthwhile for businesses and, the changing nature of social media also creates an atmosphere of evolution. Social media has evolved to offer a little something to every person and every interest. From Snapchat to Facebook, there is a variety of options for users to engage with others, connect over content, find jobs, and, of course, to advertise and promote a business.
Businesses and brands use social media to engage customers, provide service experiences, advertise, and convert. Just as social media offers something to each type of user, it gives businesses the power to grow at every stage of the marketing journey.
The marketing journey no longer operates in one direction. Instead, social media allows customers and businesses to have a direct line of communication with each other. In addition, businesses have more channels and options than ever to engage customers in their unique service. If you are a business, individual, or brand, you will find the following seven trends helpful in promoting your product, service, and image. Here, HipSocial shares seven important trends every marketer should consider.
Top 7 Social Media Trends
Here are the top 7 trends that flourished on social media:
1. Engaging and Connecting with Your Audience Using the Live Feature
"Activate your fans, don't just collect them like baseball cards." - Jay Baer, Convince & Convert
The 'live' feature is one of the most effective trends on social media to engage your audience. It has become popular for businesses to respond and appropriately engage their users on social media. They use social media to create brand advocates by responding to feedback and comments with an on-brand and appropriate tone.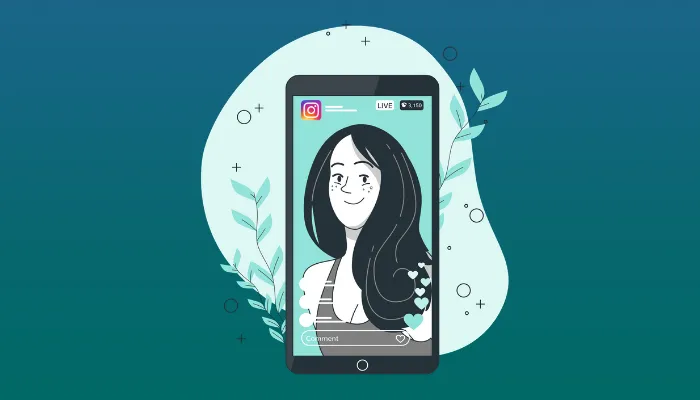 The 'live' feature, which allows for you to share a live video to your audience takes the game a step further and allows for more than just answering comments and responding to messages, This powerful social media trend is available multiple networks including Instagram and Facebook and it can be really powerful during the launch of a brand or when showcasing new products to your users. According to SproutSocial, 1.62 billion users visit Facebook daily.
2. Harnessing the Power of Facebook and Instagram Stories
Launched in March 2017, Facebook and Instagram stories feature came into the picture as one of the most revolutionary trends on social media that promises to stick around for a long time. This feature gives you the ability to post a temporary update whether in the format of a text or an image lasting only 24 hours.
This feature has proved very effective and has caused an explosion of audience attentiveness as Hundreds of millions of people engage in social media stories on a daily basis and it is growing 15 times faster than news sources. Businesses can share announcements to followers on these stories to get the word out, especially to mobile users.
Boost your Social Media Marketing Efforts Sign Up 14 Day Trial
3. Using TikTok as a Social Media
With over 1.5 billion application downloads in 2019, TikTok is definitely a vital social media trend to reckon with for any serious business owner.
Founded on a simple concept where the application allows a user to create and upload a micro-video and share it, TikTok is giving businesses a new way to increase growth and revenue through their ads platform. You can also use the application to raise brand recognition for your product or service.
4. Giving Facebook Groups More Power Than Ever
Another effective and rather cheap way to harness the power of trends is the use of Facebook groups.
According to Research, "The members of a group feel like a community. They know that if they have a question, someone from a group is more likely to answer it".
Your customers or clients feel more 'safe' when there is a ready method of communicating or interacting with your team and this adds credibility to your brand and builds a good reputation around your products. In order to reach audiences in different timezones, you can schedule your posts with Facebook post scheduler
5. Making Use of Influencers
Popular brands all over the world have discovered a new way of pushing their products and it is by using social media influencers. Influencers are an emerging trend on social media you cannot ignore. Influencers are tastemakers and trusted authorities in their respective niches. Their huge and loyal followings allow them to speak directly to customers in a trusted context that helps them easily sell, connect and engage. Instagram is one of the domains where the influencer reigns, making it a great choice for businesses seeking reach.
While seeking to harness the power of an influencer, you should make sure that the influencer you pick for your brand or product has a following that rhymes or connects well with it. Do your research and reach out to them with your offer which could be a direct monetary compensation or a commission on the sales the posts generate.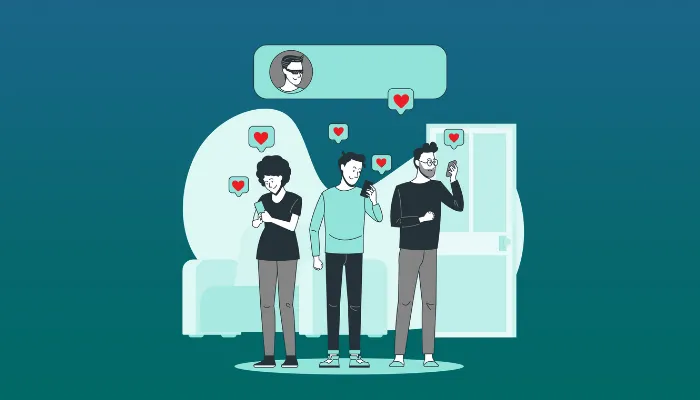 6. Targeting Mobile Internet Users
The usage of mobile internet as a social media trend is something you cannot ignore if you plan on running a successful business. Mobile internet usage has been on a sharp increase, heavily competing against traditional desktop usage. According to World Advertising Research Center
Almost three-quarters (72.6 percent) of internet users will access the web solely via their smartphones by 2025, equivalent to nearly 3.7 billion people.
This is clear proof that the emergence of mobile users and their continued growth is a social media trend worth looking out for. If you want to take advantage of this social media trend and profit from the mobile users, some of the things you need to put into consideration include creating a mobile application for your business and consequently making the content on your website mobile-friendly. This will allow content that was otherwise not available to mobile users available and is valuable to them. Also of importance is to finely tune your images accordingly for mobile. Deliver them to your users in resolutions that are mobile-friendly for them to download and view with ease. You can also use social media listening tool to understand what your audience is looking for. This will help you create user specific contents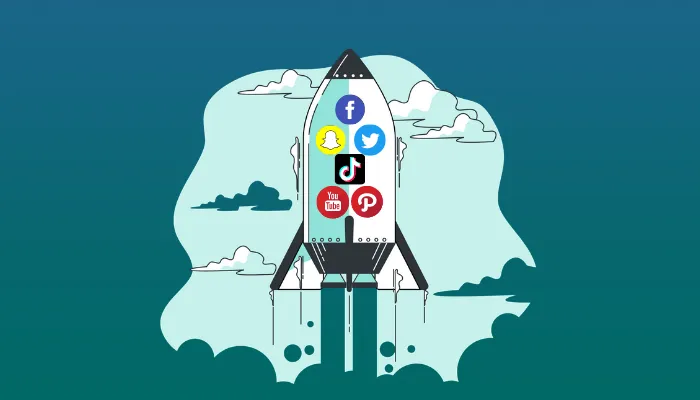 7. Creating Brand Awareness With Quora
If you have been on the internet for longer than a day, you have most certainly run into Quora. This is one of the most active and most reliable sources of information, On this platform, people get to ask questions and get the unique advantage of having a global audience to respond to them.
Quora is a user-generated knowledge base which provides answers to user questions by other users with credentials on the subject. It rewards quality information and can be a driving force for traffic to your site. By framing content as questions and answers, it can be the first touch point with an audience that can create brand advocates. It is reported that there are more than 300 million monthly active users on Quora. This alone points to the power of this platform and the huge impact it can have in your social media marketing efforts when done well.
Conclusion
With social media, you have a platform where you can build and grow your business fast. Knowing the trends on social media which are effective and relevant to your business and products gives you an edge over your competitors. It is important to note that some Social Media Trends are temporary, while others stick around for a long time. Learn to harness these emerging and continually changing trends to grow your brand.
HipSocial is a social media management tool that can help you take advantage of these trends by scheduling and posting content across your social media platforms for the brands and businesses you manage. It can save you huge amounts of time and stress by offering social media features that make collecting feedback and engaging users easier than ever.
What Makes the Best Social Media Management Tool?
#1
Manage all social media channels in one place
#2
Add unlimited projects for multiple clients
#3
Create and publish posts on all social media channels
#4
Configure multiple streams like Twitter pages, Instagram posts
#5
Plan and schedule bulk social media posts
#6
Access reports for a detailed overview of day-to-day accomplishments
#7
Fetch content, images from various sources using web scraper
#8
Integrate with various third-party applications like CRM, social media apps and more
#9
Unbelievable pricing - the lowest you will ever find
#10
Everything your business needs - 50 apps, 24/5 support and 99.95% uptime
Join the SaaS Revolution
All-in-One Suite of 50 apps

Unbelievable pricing - ₹999/user

24/5 Chat, Phone and Email Support