Why Should You Use Social Media Content Scheduling?
Social media content scheduling can help boost your brand awareness, increase your lead conversion rates, and establish you as a thought leader in industry.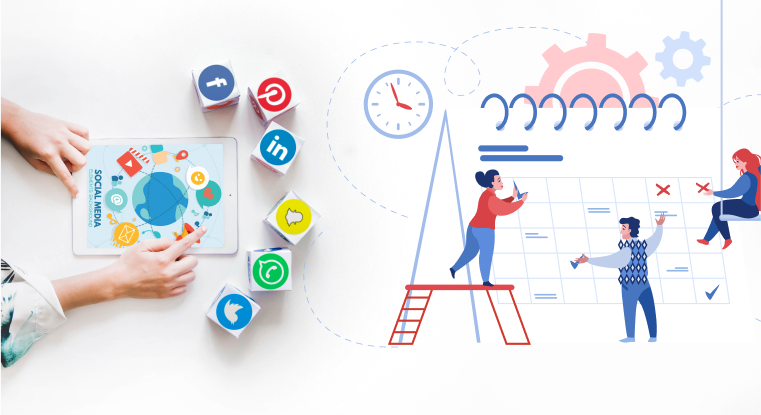 Looking to take your social media game up a notch? Posting regularly is essential to growing your audience and engaging your followers, but it can be tough to find the time to post everyday. Scheduling your social media posts in advance is a great way to make sure your content is always fresh without having to sacrifice your precious time.
Why To Use Social Media Content Scheduling?
Scheduling your social media content has a lot of benefits. These advantages are specifically listed down below:
1. Plan Your Content in Advance
Content Scheduler helps you a ahead of time with more strategic with your content. You can plan out what you want to say in advance, and you don't have to come up with something new to post constantly. You can also avoid repetitive and redundant posts by planning ahead of time.
2. Batch Your Content
Perhaps the most obvious benefit of social media scheduling is that it can save you a lot of time.Rather than spending time every day logging in to each platform to post your content, you can batch create content and schedule it to be published automatically.Batching your content means that you can create several pieces of content at once, and then schedule them to be published over a period of time. This gives you more time to focus on other aspects of your business and can be a great way to be more efficient with your time and make sure that you always have fresh content to share.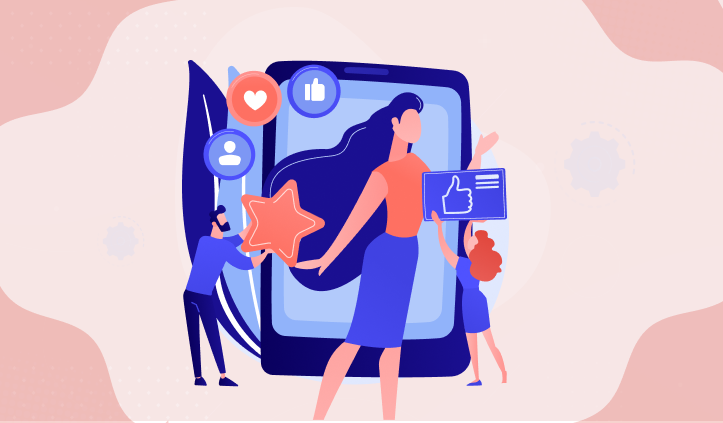 3. Reach a Wider Audience
By scheduling your social media posts, you can make sure that your content is being seen by people in different time zones. This will allow you to reach a wider audience and have a bigger market. By doing this, you are strengthening your brand awareness and social media presence.
4. Be More Consistent with Your Posting
It can be hard to keep up with a consistent posting schedule, but social media scheduling can help. By use a social media calendar you can schedule your posts ahead of time, you can make sure that you're posting regularly, even if you don't have time to post every day. Not only will this make you more visible on social media, but you can ensure that you don't miss out on any schedules or events to post about.
5. Take Advantage of Trends
By scheduling your social media posts, you can be one of the first to jump on trends. This can help you get more engagement and reach a wider audience.
6. Get Ahead of the Competition
Social media is a fast-paced environment, and it can be hard to keep up with the competition. By scheduling your content in advance, you can ensure that you're always one step ahead. This gives you the time you need to create high-quality content that will make you stand out from the crowd.
7. Analyze and Improve
Scheduling also allows you to analyze your social media performance and make improvements. For example, you can track the engagement of your posts and see which types of content perform best. This information can help you to improve your social media strategy and ensure that your content is resonating with your audience.
Boost your Social Media Marketing Efforts Sign Up 14 Day Trial
8. Be More Strategic with Your Content
When you plan your social media content in advance, you can take the time to ensure that it is aligned with your overall marketing strategy. This way, you can be sure that each post is working towards your business goals. This allows you to maintain consistency with your branding voice and your business goals.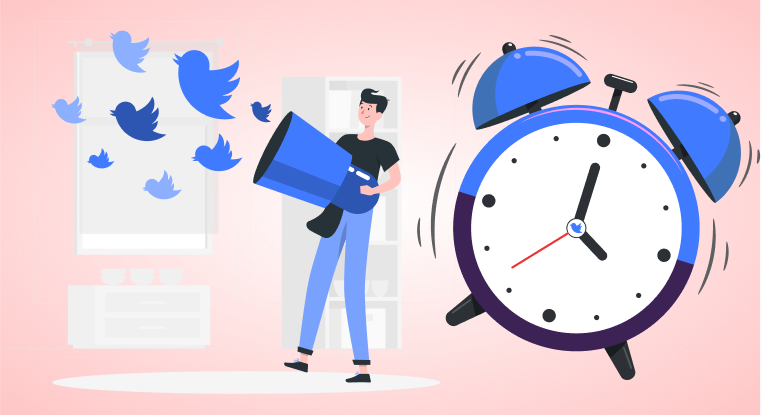 9. Take Advantage of the Best Times to Post
If you want to ensure that your content is being seen by as many people as possible, you'll need to post at the times when your target audience is most active on social media. This can be difficult to do if you're posting spontaneously, but if you use a social media scheduling tool, you can easily choose the best times to post based on your audience's demographics and behavior.
10. Be Spontaneous
Just because you're scheduling your social media content doesn't mean that you have to be completely rigid with your posting. You can still post spontaneously when you have something important to share, or if you come across a great article or piece of content that you think your audience will enjoy. You are given flexibility with social media scheduling.
Conclusion
There are many benefits to social media scheduling. It can save you time, help you stay organized, and make sure you're posting content that is timely and relevant. Additionally, social media scheduling can help you increase your reach and engagement, as well as boost your overall social media strategy.
If you are seeking the best social media scheduler, HipSocial can help you out. Don't worry about being unable to keep up on your social media content, as you can make things automated. Check out our tool today!
What Makes the Best Social Media Management Tool?
#1
Manage all social media channels in one place
#2
Add unlimited projects for multiple clients
#3
Create and publish posts on all social media channels
#4
Configure multiple streams like Twitter pages, Instagram posts
#5
Plan and schedule bulk social media posts
#6
Access reports for a detailed overview of day-to-day accomplishments
#7
Fetch content, images from various sources using web scraper
#8
Integrate with various third-party applications like CRM, social media apps and more
#9
Unbelievable pricing - the lowest you will ever find
#10
Everything your business needs - 50 apps, 24/5 support and 99.95% uptime
Join the SaaS Revolution
All-in-One Suite of 50 apps

Unbelievable pricing - ₹999/user

24/5 Chat, Phone and Email Support