13 Social Media Metrics Every Marketer Needs to Know in 2022
Learn the social media metrics that matter in 2022. These are the top 13 social media metrics that will help you grow your business.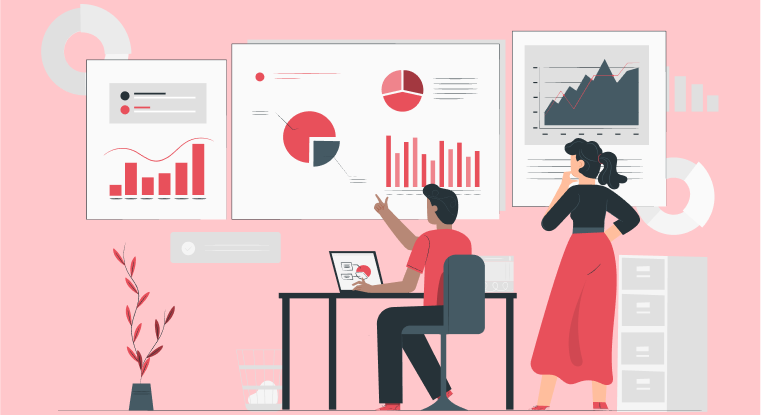 Social media is not only used to post photos and write comments. It is more than that for business owners. It is a full suite of information, power, and potential that allows them to gain new business, generate new leads, manage a following of fans, and create opportunities to engage with customers.
What Are Social Media Metrics?
Social media is quickly becoming an essential component of any business because it is leading the way in internet culture, mobile users, and more. Some of the benefits of social media strategies for business include better customer service, more customer loyalty, and greater exposure for your brand. How you plan a social media strategy however can be challenging.
If you are a business owner who wants to get started with social media, the first thing you should know is that it is a complex domain of metrics. social media analytics measure user engagement from click to purchase, and you use metrics to understand how effective your social media strategy is. We have compiled a list of statistics that will help you to plan better strategies. Here are the 13 social media metrics every business owner should know when running their campaigns on social media:
13 Important Social Media Metrics for Marketers
Check the effectiveness of your social media metrics and reform strategies accordingly with these social media metrics:
1. Impressions Matters
The impressions and engagements your social media posts generate are an important social media metric because they help you understand how your posts and campaigns are performing. You must understand and learn how to read and understand these metrics, and consequently put more focus on those posts which are bringing in more engagement and traffic.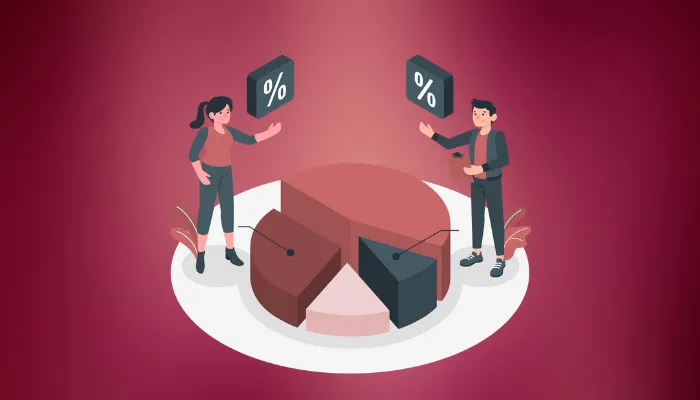 2. Instagram is for the Younger Demographic
When performing your social media marketing campaigns, one of the other important things that should always lurk at the back of your mind is that Instagram is a haven for the young demographic. As a social media marketer, this matters to you because you will only promote those products which resonate with this audience. According to Fanpagekarma, some of the most popular topics among this demographic include fashion, design and fitness.
Having this in mind when curating your content ensures that you will always tailor your content to reach a relevant audience, thus growing your following and promoting your brand adequately. You can post regularly on Instagram with instagram post scheduler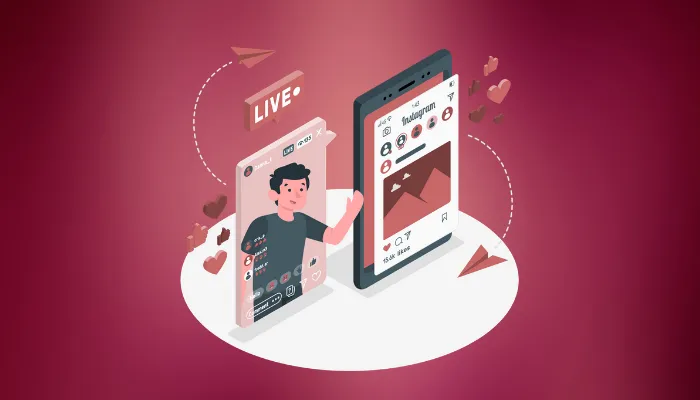 3. Retargeting is Highly Effective
Retargeting is a highly effective strategy every social media marketer should embrace. It involves following up and reminding the visitors who viewed your product but did not buy your products or services. You can do this with highly visual advertisements, or using advanced and more personalized strategies like geo-targeting.
Boost your Social Media Marketing Efforts Sign Up 14 Day Trial
4. YouTube Is a Significant Part of the Whole Matrix
Video is becoming more popular and it is a growing form of content consumption online that can be used to your advantage. As the prime destination for all things video, YouTube is a significant source of traffic and business for a number of international brands and it should be a priority for you too if you are looking to make it on social media.
It is reported that every day people watch over a billion hours of videos on YouTube. This is an impressive statistic which means that as a social media marketer, you should prioritize using to promote your products and services on Youtube; whether it's by creating product videos or placing paid advertisements on the platform. You can also use youtube tags to reach a broader audience.
5. LinkedIn Statistics Show its Seriousness and Professionalism
If you look into the statistics for LinkedIn, you'll see that the Microsoft-owned platform is as serious and professional as it looks with high standards for share-worthy content. Any serious social media marketer will use this to their advantage, and use the platform to promote their products and services.
6. Tagging Users Increases Your Post Engagement
When you tag a user, whether it's on a photo on Instagram or on Facebook, they instantly get a notification. This alert is very useful as it triggers them to take instant action on your post, effectively increasing your engagement. Consistently done, this can go a long way to building your brand.
7. Balance Between Your Promotional and Informational Posts
Too much promotional content will tarnish your brand. This is a fact and an important social media metric to consider.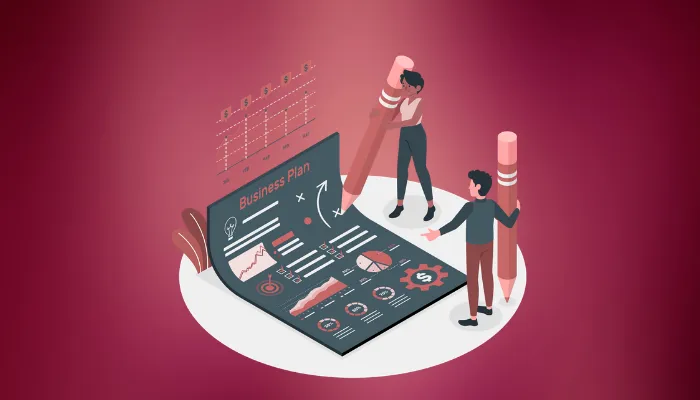 Someone would ask, what is the difference between promotional and informational messages? Promotional messages refer to those messages or posts directed at your audience which contain a call-to-action for them to opt into your pages or purchase a product or a service. Informational messages on the other hand are those pieces of content which only contain information which offers value to your readers without pitching anything.
When marketing via social media, your audience will trust you more if and when you give them value and it is always important to strike a balance between these two types of content. A ratio of 20:80 respectively is always recommended.
8. Instagram Stories Are a Force To Reckon With
Instagram on its own is a major social media phenomenon, and its stories feature is definitely an important social media metric to consider when doing marketing on social media. Its popularity and ease of use to reach potential clients and buyers are simply unmatched.
9. 56% of Adults Use More Than One Social Media Platform
Adults, who are mostly potential buyers of products and services, are increasingly joining the social media craze. As a social media metric this helps you understand that you should not limit your posts on one platform. Research and find out what platforms are best for your product or service, and diversify as much as you can for maximum engagement.
10. Users Are Increasingly Spending More Time On Social Media
Whatagraph reports that: In 2018, the average time spent on social media in a day by an adult was 142 minutes, which rose to approximately two and a half hours in 2019, followed by 3 hours in 2020. This is bound to increase as more than 3 billion people are expected to access social media sites by 2021.Aug 31, 2020
As a social media metric, it is also important to understand which times are best for posting to increase your engagement. Research has shown the morning hours between 9-11.00 am are the best times to post for maximum engagement.
11. Photos and Images Increase Your Post Engagement
The old saying goes that a photo speaks a thousand words, and this could not be more true as it is on social media. Posts that are accompanied by photos generate up to ten times more engagement than those without. Increased engagement lures more people to your post, increasing not only your direct sales for your product or service but also creating a brand image. You can create great content by using tools with media integration
12. 49% of People Purchase Something After Seeing a Social Media Advertisement
The age bracket of your target audience is another important social media metric to consider for any marketer. A report by LyfeMarketing.com reveals that 49% of people in the 18-29 age bracket report purchasing something after seeing a social media ad related to the product. If you are a product owner this is clear evidence that boosting your posts and paying for advertisements really does bring results.
13. 70% of the U.S. Population Has Multiple Social Media Profiles
According to Statista, In the United States, an estimated 244 million people used social media in 2018, a number forecast to exceed 257 million by 2023.
To any social media marketer, this is enough proof that social media penetration is an important metric to consider when curating your campaigns. With the numbers rising by the year, the influence and effect of social media on your brand is something you really must consider if you want to build a successful brand.
Conclusion
In business as in anything in life, having a solid strategy is the first step towards success. The strategies covered in this post will effectively help you curate good content and effectively grow your audience online. By understanding these crucial social media metrics, you are able to guide your business to succeed on social media.
As a marketer, you will find that your attention is needed across multiple social media platforms and this may be overwhelming. Engaging the use of a tool to help you manage and monitor these accounts can go a long way to helping you grow fast. If you are a marketer and you need assistance managing and understanding your social media metrics across multiple social media accounts, Hipsocial is your answer. HipSocial is a social media management tool that will help you do more including scheduling posts, performing social media listening and eventually building your brand and increasing engagement.
What Makes the Best Social Media Management Tool?
#1
Manage all social media channels in one place
#2
Add unlimited projects for multiple clients
#3
Create and publish posts on all social media channels
#4
Configure multiple streams like Twitter pages, Instagram posts
#5
Plan and schedule bulk social media posts
#6
Access reports for a detailed overview of day-to-day accomplishments
#7
Fetch content, images from various sources using web scraper
#8
Integrate with various third-party applications like CRM, social media apps and more
#9
Unbelievable pricing - the lowest you will ever find
#10
Everything your business needs - 50 apps, 24/5 support and 99.95% uptime
Join the SaaS Revolution
All-in-One Suite of 50 apps

Unbelievable pricing - ₹999/user

24/5 Chat, Phone and Email Support