5 Social Media Branding Strategies for Your Growing Business
Learn how to brand your business on Social Media. This blog will help you with 5 social media strategies that will grow your business multifold.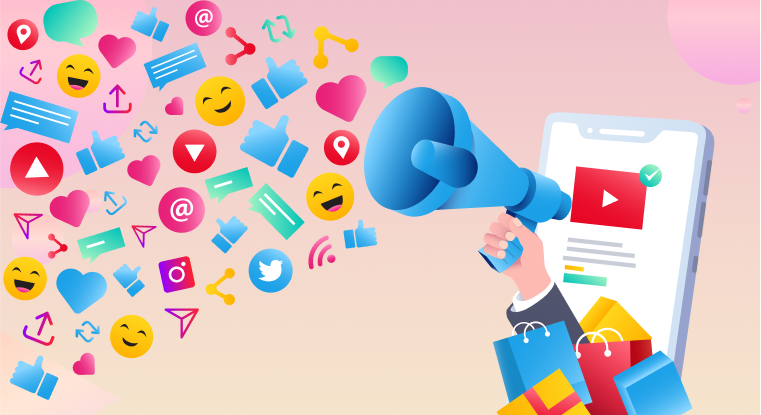 Social media is not only about connecting with people, but in recent years it has grown into a powerful tool for business. It is an inevitable consideration when it comes to branding and building your business. In fact, some companies have their entire marketing strategies fully reliant on social media, hence the importance of social branding and the main reason why digital marketers should make the most out of its social branding strategies.
Why Social Media Branding Strategy is Required?
As a digital marketer, your prime responsibility is to build brand awareness through social media. But you need to understand that running a successful product branding campaign involves more than just doing simple research on what platforms to post your content - it's not that simple.
You need to understand that the internet is growing, and so is social media. The algorithms also keep evolving on all the major social media platforms including Instagram, LinkedIn, Twitter and Facebook and you need to also adapt accordingly with your social branding strategies. Apart from sounding consistent in your social branding materials, you also need to have a consistent relevant tone.
In recent times, many companies have discovered the importance of social media as a marketing tool and they are paying attention to planning their social branding strategies because they want to connect more to their consumers. You also possibly want to ultimately grow your business, fortify your brand, and consequently build your customer base.
In this blog, we will reveal to you 5 important social branding strategies you can use starting today to effectively boost your brand across major social media platforms.
Top 5 Important Social Media Branding Strategies
Here are the top 5 social media branding strategies:
1. Make Use of User-Generated Content
One of the fastest ways of generating content for your social media platforms (or website for that matter) is by taking advantage of the content the people who follow you create. This can include anything from the reviews they leave behind to the images they upload and tag your company or brand. As a social media marketer, one of the tips for building a brand is by giving your users the opportunity to interact on your social media pages.
You can do this by creating contests or posting engaging content which gives the urge to comment. Ask them openly to leave comments or even offer an incentive for people who make the most comments. This will draw an audience and effectively draw my traffic to your website. Another simple but effective trick which top brands use is to ask their followers to include custom hashtags to your brand whenever they want to post. You can keep track of the performance of the posts through social media analytics features
When you open doors to user-generated content whether it's by allowing comments on your posts or asking for videos, always remember to moderate this content as some of it may be harmful to your brand or may not rhyme with the tone of your brand. Delete or edit it accordingly as they post it and let the consistent tone reign around your brand.
2. Approach Social Media Influencers
The diversity of the internet has recently given rise to one of the most interesting careers; social media influencers. They are dynamic and vibrant and thrive on numbers - and they make a lot of money by simply promoting your products on their social media pages.
They are mostly celebrities or successful individuals in other fields and they take advantage of the huge and loyal followings they have on social media. As a product owner or service provider, you should take advantage of this new trend to promote your business.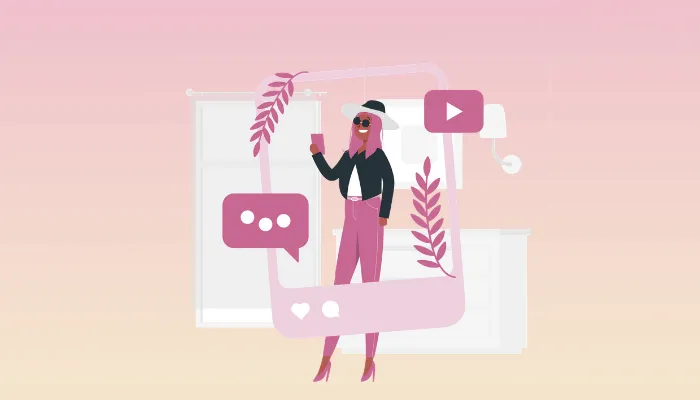 If you are cash-strapped and you cannot afford to pay an influencer to post or promote your product, you can simply entice them to post for you with free goods, propose a partnership or even offer a small commission of the sales you generate from your campaign.
Boost your Social Media Marketing Efforts Sign Up 14 Day Trial
3. Define Your Brand
Some companies have the best products but they always run into the challenge of building a powerful brand to effectively promote their wonderful product. This happens when you do not have clarity about your brand. On the flip side, social media branding experts who have successful brands have simple but very effective strategies which start with letting their audience know about the business without any hindrances in the branding. You should use the power of information on your branding materials to clearly define your brand and what it represents and sells.
When you are clear about your brand's vision, you can reach your target audience and engage them with ease. Adding to that, include a professional picture across all social media platforms. Your visual identity can be as valuable as your copy platform when it comes to creating a consistent and attractive appearance online. To make social media management an easy process, you can use social media management tool to manage all your social media account across different networks in one place.
4. Maintain Consistency in Your Social Media Branding
When it comes to branding, consistency is key. The colors you choose for your brand are what your audience will associate with, and if you are running campaigns across multiple social media platforms, it is always important to stay consistent.
Using too many colors or using different languages might not be recognized by your regular audience. It's better to stick with the same colors and logos to generate a sense of trustworthiness and consistency for your brand. Switching logos and colors with frequency create a sense of being under development or not yet serious. Try and maintain the appearance that your brand knows who they are and they are ready for business.
Consistency can not only be viewed from the point of using a consistent tone, but it also entails how you post. When creating your social media posts, always post at regular intervals and make it a habit for your audience to receive the content at the scheduled time, always. Irregular posting will only kill the trust and tarnish your brand.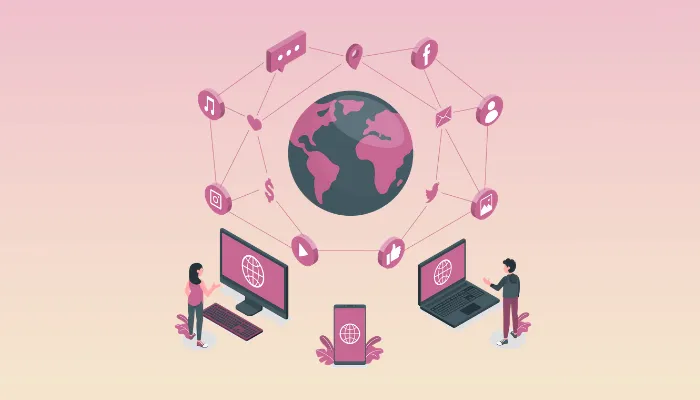 5. Harness Social Media Listening
Heather Malec, the Senior Manager of Content and Social Media at Spanning Cloud Apps is quoted saying: "You need to listen to your audience. What issues do they care about? How can you help solve their problems?"
But how do you listen to your audience? Enter social media listening, loosely defined as the art of analyzing the conversations around your brands and industry as a whole. This can be done by monitoring your social media channels. The feedback is given, whether positive or negative will go a long way in helping you advance and tweak your marketing strategies. You will be able to effectively understand your target audience's interests, trends, and passions in a way that makes you better able to create relevant content for them. Social listening can be done with just the social media platform in front of you, but you may want to invest in a social media listening tool that will make your work easier and more accurate.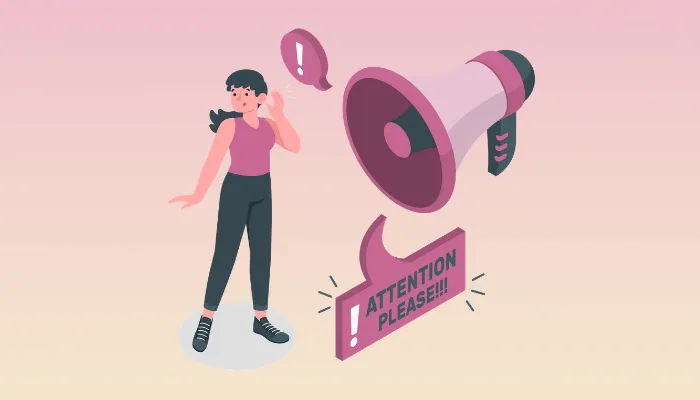 Conclusion
It is no secret that some of the most successful brands out there including Coca-Cola and Disney do not compromise when it comes to creating and implementing their branding strategies. Consequently, as a small business, you need to adopt the same strategies to boost your audience engagement and grow your customer base. You want to avoid proceeding to brand or market without a clear social media branding strategy.
To optimize your plan and help you reach your overall marketing goals is a proven and powerful tool to help you in every step. Created with your brand in mind, and with the sole aim of helping your social media marketing efforts seem a breeze, Hipsocial will help you not just schedule your content for effective posting to increase user engagement, but it will also help you analyze and view data and monitor your statistics to help you make data-driven intelligent business decisions.
What Makes the Best Social Media Management Tool?
#1
Manage all social media channels in one place
#2
Add unlimited projects for multiple clients
#3
Create and publish posts on all social media channels
#4
Configure multiple streams like Twitter pages, Instagram posts
#5
Plan and schedule bulk social media posts
#6
Access reports for a detailed overview of day-to-day accomplishments
#7
Fetch content, images from various sources using web scraper
#8
Integrate with various third-party applications like CRM, social media apps and more
#9
Unbelievable pricing - the lowest you will ever find
#10
Everything your business needs - 50 apps, 24/5 support and 99.95% uptime
Join the SaaS Revolution
All-in-One Suite of 50 apps

Unbelievable pricing - ₹999/user

24/5 Chat, Phone and Email Support