Social Media Content Strategy Elements
Learn these social media content strategy elements to understanding a clear goals and objectives. And create a ouline strategy and target your custom audience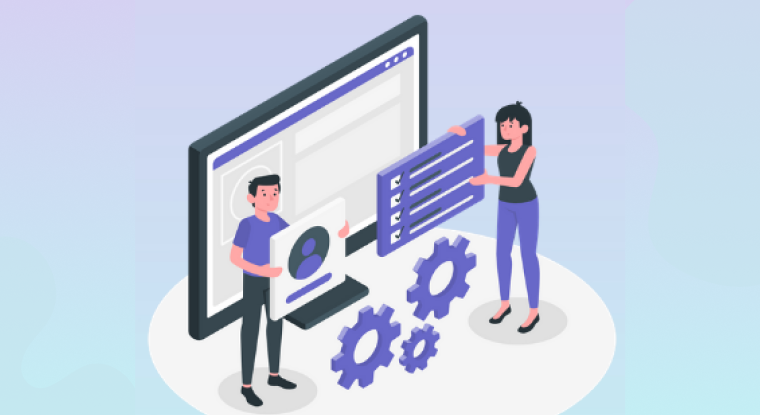 Companies frequently misunderstand digital marketing as a collection of unrelated activities rather than a real vision. To assist you, we thought it would be beneficial to describe the characteristics of an effective content marketing plan.
A successful content marketing plan involves several critical features, including a focus on the audience, a focus on developing excellent content, and a focus on promoting that material. It would help if you had a content marketing plan incorporating these essential elements to reach your intended audience and accomplish your company objectives.
What is a Good Content Strategy?
A good content strategy is a plan for how to create and manage content in a way that supports your business or organizational goals. It includes identifying what kind of content you need, who will build it, how it will be published, and how you will measure it for success.
Creating and implementing a good content strategy can be a challenge. If done correctly, a it can help you achieve your business goals and reach your target audience.
How Do You Build a Good Content Strategy?
A good content strategy goes a long way. Here is how to build one:
1. Determine the Purpose of Your Content Business
The primary thing you need to do when beginning a content business is to decide what you want the company to accomplish. What do you want to accomplish by supplying the requested information? To put it another way, just what is it that you are trying to sell? Are you attempting to develop a following for your brand?
When it comes to formulating the content marketing that will get you where you want to go, it is helpful to have a clear idea of what you want your content to do.
By understanding the purpose of your content business, you can better plan, design, and produce quality content that meets your audience's needs. This will help you create informative and entertaining content and help you achieve your business's goals.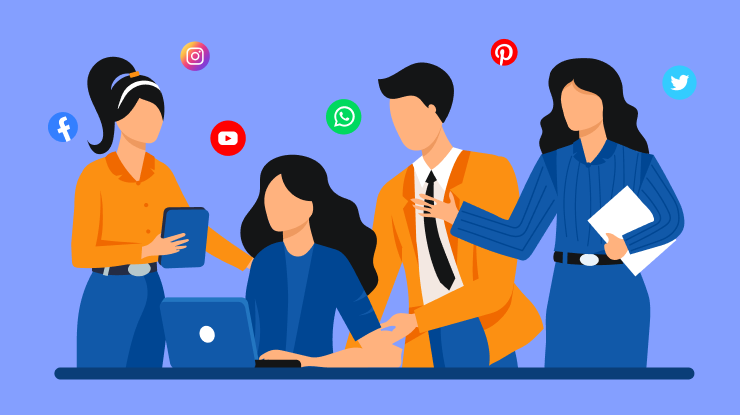 2. Define Your Target Audience
A business owner or marketer needs to know who their target market is. Without this knowledge, creating effective marketing campaigns or selling products/services that appeal to your target market will be difficult.
When marketing your company, you must have a solid understanding of your ideal customer. You can better grasp the requirements and preferences of your audience and produce marketing content that will resonate with them if you first define your target audience.
3. Raise Awareness in Your Content
Consider adding it to your writing to raise awareness about a problem or topic. More people will learn about the issue because of your efforts.
Think about how you can utilize your platform to educate your audience about important topics when you publish a blog post, record a video, or create an infographic.
In today's culture, there is a lot of information and noise competing for our attention. Getting lost in the shuffle and disregarding crucial concerns may be easy. To have an impact, you must find a way to break through the clutter and capture your audience's attention on the things that matter.
4. Make Clear and Measurable Goals
Defining your objectives in precise and measurable terms is one of the essential steps to achieving success. If your goals are specific and quantifiable, you can track your development and know that you are heading in the right direction. It is simple to lose faith in yourself and give up when you do not have a plan. This is because it is impossible to know where you are headed if you do not have a social media planner strategy.
Boost your Social Media Marketing Efforts Sign Up 14 Day Trial
You can track and measure your progress and change as you achieve them by setting measurable goals.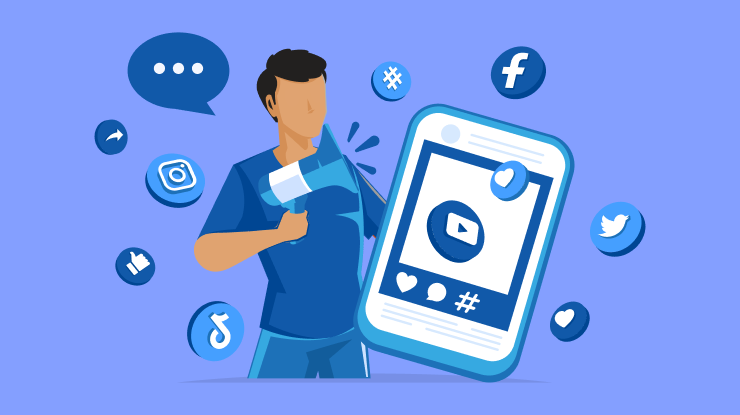 5. Take the Time to Develop Your Content's Personality
Your content reflects your brand, so it's essential to take the time to develop your personality. This will ensure that your content stands out from the rest and resonates with your audience.
One approach to achieve this is to take the time to build your content's personality. This implies adding your distinctive spin to it so it's recognized and unforgettable. Changing your voice, adding comedy, or narrating a tale may all help you captivate your audience. Don't compromise your brand's integrity to save time or money.
Take the time to develop and create social media calendar content personality. You'll be well on creating genuinely engaging content that your audience will love.
Conclusion
A good content marketing strategy should have several key elements to be successful. Firstly, it is crucial to have a clearly defined target audience that you are trying to reach. Secondly, you must create exciting and relevant content for your target audience. Finally, you need to promote your content to reach a wider audience.
Are you interested in using social media planner software for your business? With our platform, HipSocial allows you to keep tabs on all of your social media networks and interact with your consumers. To increase the number of people who see your profile, post material at the proper time and in multiple timezones. Determine when your audience will most likely view and engage with your material. The sooner you get in touch with us, the better!
What Makes the Best Social Media Management Tool?
#1
Manage all social media channels in one place
#2
Add unlimited projects for multiple clients
#3
Create and publish posts on all social media channels
#4
Configure multiple streams like Twitter pages, Instagram posts
#5
Plan and schedule bulk social media posts
#6
Access reports for a detailed overview of day-to-day accomplishments
#7
Fetch content, images from various sources using web scraper
#8
Integrate with various third-party applications like CRM, social media apps and more
#9
Unbelievable pricing - the lowest you will ever find
#10
Everything your business needs - 50 apps, 24/5 support and 99.95% uptime
Join the SaaS Revolution
All-in-One Suite of 50 apps

Unbelievable pricing - ₹999/user

24/5 Chat, Phone and Email Support