A Complete Social Media Management Guide in 2022
A Complete Social Media Management Guide in 2022. Learn how to manage your social media campaigns, and grow your business.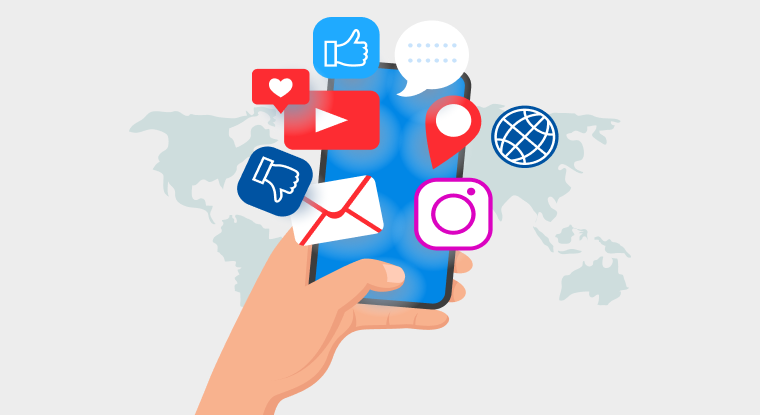 The world has gone digital and so have the needs of businesses. Social media platforms have now become a necessary marketing tool for any business and the need for social media management is now more than ever. Social media management is the process of overseeing and managing social media marketing.
A social media manager, or SMM, uses a range of social media platforms to create content and engage with audiences. Social Media Management is one of the most in-demand positions in the marketing industry today. The simplest definition is that social media management is the process of creating content for multiple networks such as Facebook, Twitter, Instagram, etc, which will attract more engagement from your audience on those channels (i.e. Likes on Facebook).
Social media management has become an integral part of modern day communication and business promotion. It can be used for both personal and commercial use. From promoting a new product to engaging with potential customers, it has applications for almost any purpose imaginable.
Top 3 Social Media Management Platforms for Businesses
These top three social media management platforms are great for business:
1. Facebook
Facebook is the most popular and well-known social network. It has around 1.86 billion active users and it's available in more than 40 languages.
Facebook is a place where people share their thoughts, feelings, and opinions on a variety of topics - from current events to their personal lives. This makes it the perfect social media platform for businesses to advertise themselves because users are always engaged in interesting conversations about whatever it is they are interested in. Hipsocial is a social media management tool that makes it easier to gain visibility in a saturated market like Facebook.
2. Instagram
Instagram is one of the most popular social media platforms available. It has become one of the best ways for companies to keep in touch with their customers, maintain a consistent brand image and share their content with potential followers. Instagram can be used for marketing purposes because it's easy to post pictures, videos or text posts that your followers want to see. This makes it an excellent way for brands to use visuals as part of their marketing strategy.
It's also worth noting that Instagram has an advantage over other social media sites because Instagram is a simple, mobile-friendly platform that has all the modern features of a social media network. It is also one of the fastest-growing social media networks in the world with over 800 million monthly users.
Instagram is very visual, due to its photo-sharing features. It's no wonder why Instagram is one of the top three social media platforms for businesses today. Using Hipsocial which is a social media management tool developed by 500apps, you can automate your posting and engagements. It is one of the best social media management tools in the market today.
3. Twitter
Twitter is one of the earliest social media platforms to come into existence. Twitter has been around since 2006 and has over 300 million monthly active users and over 100 million tweets sent every day. It was created as a microblogging service that allows its registered members to post messages which are limited to 140 characters or less.
Twitter is a great tool for businesses to use because it allows them to reach out to potential customers and fans without spending too much time on marketing. It also allows them to monitor conversations happening about their business or industry and get real-time insights into what people are saying about their business or industry.
It's not as popular as Facebook, but there are still around 300 million monthly active users on Twitter which could be a good market for your company if you know how to use it properly. Hipsocial - a social media management tool developed by 500apps is one of the best social media management tools in the world, it syncs up with your Twitter account and performs automated actions to keep your company profile on the top.
How to Create Relevant & Engaging Content for Each Platform?
When a company creates a blog post, they need to know how to identify the right audience and what type of content it should be creating. Content creators could create a blog, video, or infographic for social media.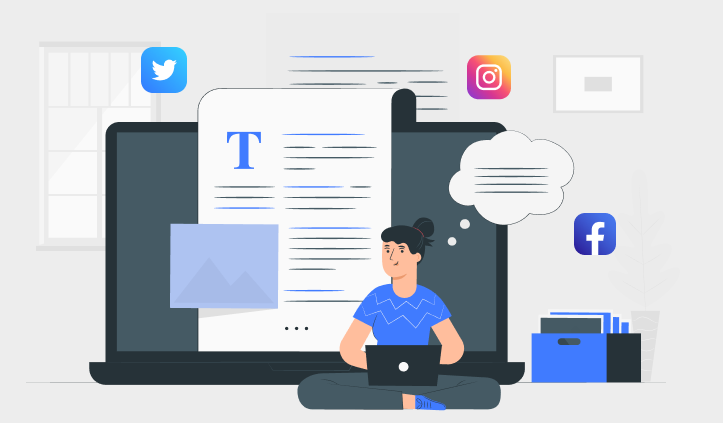 Some companies may ask themselves: What is the best type of content? How do I know which social media platform my audience is on? What are the best hashtags to use? To create relevant and engaging content for each platform, consider your target audience and what type of content they would be interested in. You can also use keywords to better optimize your content for SEO purposes. Social media platforms have different ways of using hashtags, so it's important to research which ones are most effective before you begin posting.
When creating content for social media, you should consider the following aspects:
Know your target audience.
Be authentic and original.
Use hashtags that are relevant to your niche or topic.
How to Optimize Your Posts for Maximum Reach & Engagement?
Social media optimization is the process of refining your social media to suit the audience and platform. Individual platforms have their own set of rules and conventions that you need to follow, such as the most appropriate time to post or how many hashtags you can use (or whether you can use hashtags at all). In order to have long-term success with your blog, you'll need to build a following. The more people you engage with, the more people will follow your blog.
The common notion is that you should post at least 5-6 times a day, but the magic number is actually 2-3! Various studies have shown that there is a point of diminishing returns, and posting more than 3 times a day doesn't necessarily mean that people will see your posts.
The best time to post on social media platforms like Facebook and Twitter is in the morning. It has been found that the engagement/reach decreases as the day goes on. Your best bet is to find out when people are most active on social media and then keep an eye on their site for updates about when they post their own content or share what others have posted. You can also use tools like Hipsocial which is a social media management tool developed by 500apps which will automatically schedule posts at optimal times so you don't have to be as aware of the time zone where your followers are based as well as the fluctuations in activity throughout the day.
Boost your Social Media Marketing Efforts Sign Up 14 Day Trial
Why You Should Invest More in Video Content on Facebook and YouTube?
Video content on Facebook and YouTube is projected to grow, with video posts on Facebook reaching 2 million hours per day in 2020. Users on Facebook and YouTube are increasingly engaging more with video content. This shift in attention is due to the countless features both platforms offer to make video-sharing more appealing. On Facebook, this includes targeted ads, custom audiences, and the new ability to turn uploaded videos into live videos.
On YouTube, there are different types of channels like channels with subscribers or channels that offer free content. Instagram has also turned its focus on videos. It introduced reels, which are 15-second videos with up to 60 seconds of footage that can be edited together in any order or with effects added.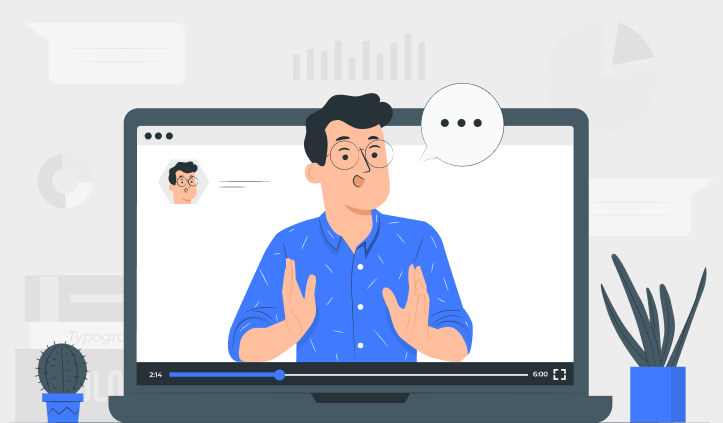 The shift in attention towards video content on both of these platforms has some major implications for marketers. Marketers can use these new features on these networks to produce higher quality videos for their clients or their own company profile page - producing higher quality videos that will keep users engaged for longer periods of time. To execute social media strategies perfectly, make sure you use the right social media management tool. There are many social media management tools on the market, but only a few are good enough for serious business.
Conclusion
Now that you've read through this guide, you should be able to create a social media strategy of your own. Social media management is a difficult task as it requires staying on top of the trends, understanding the target audience and creating great content. The social media management process can be quite long and time-consuming if it's not planned carefully. Therefore in order to create the best social media strategy, you should go for a social media management, through Social Media Management app you can plan, schedule and track your posts at ease. You will also get a detailed analytics report for your posting which will help you understand how your posts are performing.
What Makes the Best Social Media Management Tool?
#1
Manage all social media channels in one place
#2
Add unlimited projects for multiple clients
#3
Create and publish posts on all social media channels
#4
Configure multiple streams like Twitter pages, Instagram posts
#5
Plan and schedule bulk social media posts
#6
Access reports for a detailed overview of day-to-day accomplishments
#7
Fetch content, images from various sources using web scraper
#8
Integrate with various third-party applications like CRM, social media apps and more
#9
Unbelievable pricing - the lowest you will ever find
#10
Everything your business needs - 50 apps, 24/5 support and 99.95% uptime
Join the SaaS Revolution
All-in-One Suite of 50 apps

Unbelievable pricing - ₹999/user

24/5 Chat, Phone and Email Support