How to Use YouTube Tags | A Step-By-Step Guide
How to use tags on youtube a step-by-step guide: YouTube tags ensure that your videos are seen by the correct people, boost your SEO and brand awareness.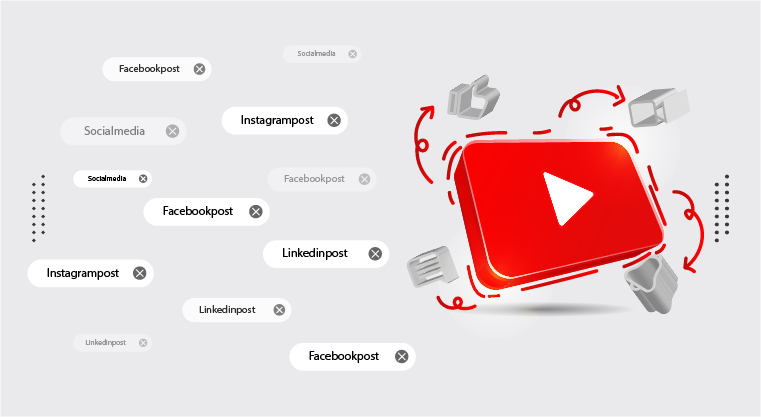 According to Statista, there are over 2 billion users or subscribers of YouTube per month, and YouTube feeds over one billion hours of video each day to its users. YouTube is the second-largest search engine in the world, after Google.
With a large number of daily users on YouTube, a brand can reach out to many of these users with their video recordings alongside the combination of several tools and strategies such as YouTube tag, youtube keyword, and tag for YouTube. In a tweet by YouTube, a translate button has been added to allow YouTubers to translate comments and video descriptions in over 100 languages. This shows that you can reach anybody anywhere with your videos, irrespective of the language barrier.
What Are YouTube Tags?
YouTube tags or hashtags are tags and keywords added to video titles uploaded on YouTube to show the category or niche a video falls into. Hashtags are used to discover a video on YouTube and get the video ranked among other similar content. Hashtags can be used in two places on a YouTube video page; on the video title and the video description box. It's popular knowledge that hashtags help improve your videos' search engine optimization and generate more views for your uploaded video. However, you have to use the best tags for YouTube to get your video ranked among the top uploads.
With the right tag for YouTube, the YouTube algorithm can understand what your video is about and it is content to display it to the right users alongside other similar content whenever there is a search for it. To get the best tag for YouTube, there are several tools and software that you can use to generate these YouTube keywords. They are called the YouTube tag generator or the YouTube keyword tool.
To achieve the best result and get your video uploads ranked among the top searches, you need to use the online tools and software specifically made for this purpose. They include the YouTube tag generator and YouTube keyword tool.
How to Add tags for Your YouTube Videos?
Before delving into the YouTube tag generator or YouTube keyword tool, it is important to highlight "How to Use Youtube Tags". Here are the necessary steps:
The first step is to create a YouTube channel. You have to be a YouTube user before you can do anything on the video-sharing platform. Once you create your account, you can now set up your own YouTube channel.

The next step is to select "content" in the left-hand menu. On that menu list, you have other tabs such as dashboard, playlist, and analytics.

The third step is to add the video you want to upload to your YouTube channel. In this dashboard, you can hover around the video and edit it with the pencil icon beside the uploaded video.

The fourth step is that when you click on that pencil icon (it is also called the details page); you have various options displayed, then you will scroll down on your PC screen and click on "SHOW MORE." It is in this "show more" that you have the option of adding tags, subtitles, paid promotions, and more.

The fifth step is where you need to add your best tags for youtube or keywords. This youtube keyword box can contain up to 500 characters, and you can separate the tags for YouTube with commas. For example, #project500, #project500apps.

The last step is to save the video and the added tag for youtube. All you need to do is click on "SAVE" in the top-right corner of the dashboard.
When you follow these steps accordingly, you can upload your video and add the best tags for YouTube either in the video title bar or the video description box.
How to Use Hashtags to Generate Traffic?
The six steps highlighted above are the guide to adding tags to your YouTube videos. It is also important to highlight how to use these hashtags to generate views and traffic to your videos and channel in general. They include:
1. Do Not Use Too Many Hashtags
To achieve the best result for your YouTube videos, do not use too many hashtags. Do not combine too many YouTube keywords in a tag. Using too many keywords messes up the algorithm and may not get your video ranked.
YouTube has what is referred to as over-tagging, and your video can be flagged as over-tagged when you use more than 15 hashtags on a single video. It is advisable to use between 3 to 5 youtube keywords or hashtags to get the best result.
2. Use Only Relevant Hashtags
In adding YouTube keywords to your tags, ensure that those keywords are relevant and relate to the content of your videos and that they are relevant to your target audience.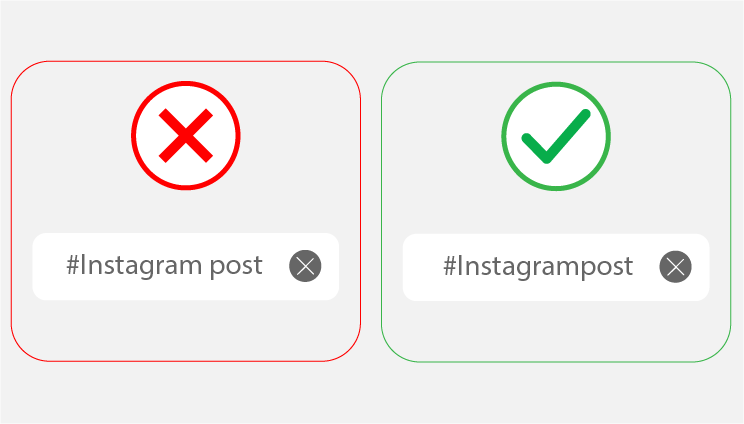 Most times, YouTubers are tempted to use trending hashtags whether it is relevant to their content or not. This is very bad and might violate the YouTube metadata policy. Ensure to look for trending tags that are related to your video content and use them instead.
You can use the YouTube suggest feature to get the trending hashtag or keyword relevant to your niche. When you type your keyword or phrase in the search box, it automatically generates relevant YouTube tags for you. You can also use a YouTube tag generator and YouTube keyword tool to generate relevant and trending hashtags.
3. Take Inspiration from Trending or Highly Ranked Videos
To get ranked alongside trending videos on YouTube, you should take note of the important tips that they used. One of the tips is their YouTube keywords and the tag for YouTube.
For example, they consistently use keywords such as "best software" or "Hipsocial" in their tags, you can also combine the keywords. When YouTubers search for that trending video with those keywords, your video will also be suggested and displayed.
However, ensure that you get your keyword and best tags for YouTube inspiration from trending videos that are related to your niche as well.
4. Take Inspiration from YouTube Auto-Suggest
Just like we mentioned earlier, when you type a phrase or keyword into the search box on YouTube, it automatically suggests the commonly used tags that can be formed with your phrases. This way, you can combine the first set of suggested tags in your videos.
For example, if you type "cooking" in the search box, it displays suggestions such as baking as "cookingskills," "cookingtips," and "cookingshows," among others. For a YouTuber whose content is a cooking tutorial, you can combine these suggested tags in your video.
5. Use YouTube Tag Generator and YouTube Keyword Tools
It is a known fact that the use of tags and keywords will help you generate traffic to your YouTube channel and increase views on your videos, albeit generating these keywords and best tags for YouTube may not be easy for a YouTuber. That is why tools and software are developed to help you find the suitable keywords and best tag for YouTube.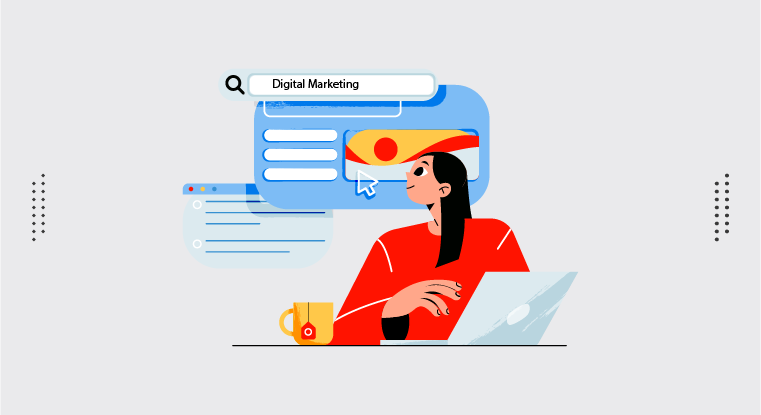 These YouTube tag generators and YouTube keyword tools crawl through the nooks and crannies of the video-sharing platform and generate several keywords and tags that are peculiar to your niche. There are several of these tools available, but the best among them is Hipsocial, developed by project500apps in Newyork and can be deployed anywhere to generate all kinds of youtube keywords and tags.
HipSocial: A YouTube Tag Generator
HipSocial is a social media management tool with the YouTube tag generator and a youtube keyword tool. With its advanced tools, it allows social media listening, interaction, and automation features. Other features include content scheduling, audience engagement, increased conversion, informed decision making, user approval workflows, and many others.
Hipsocial allows you to integrate your favourite social media app so that you can monitor and track the analytics. Hipsocial has a 14 Day Trial, after that, you can subscribe for as low as $14.99, which also enables you unlimited access to over 39 apps.
Boost your Social Media Marketing Efforts Sign Up 14 Day Trial
Conclusion
According to the popular musician Justin Bieber, he was was found on YouTube. This single sentence shows how powerful the social media platform is when looking at how big and popular Justin is today.
To achieve the best result and get more viewers to watch your YouTube videos and subscribe to your channel, you must use the right keywords and best tags for YouTube. This is not the only way to get popular on YouTube, but it is one of the most important and easy ways.
To get the best tags for YouTube, we have highlighted the most sought-after YouTube tag generator and YouTube keyword tools for you. Of all the listed tools, HipSocial is the best with its numerous social media management functionalities.
What Makes the Best Social Media Management Tool?
#1
Manage all social media channels in one place
#2
Add unlimited projects for multiple clients
#3
Create and publish posts on all social media channels
#4
Configure multiple streams like Twitter pages, Instagram posts
#5
Plan and schedule bulk social media posts
#6
Access reports for a detailed overview of day-to-day accomplishments
#7
Fetch content, images from various sources using web scraper
#8
Integrate with various third-party applications like CRM, social media apps and more
#9
Unbelievable pricing - the lowest you will ever find
#10
Everything your business needs - 50 apps, 24/5 support and 99.95% uptime
Join the SaaS Revolution
All-in-One Suite of 50 apps

Unbelievable pricing - ₹999/user

24/5 Chat, Phone and Email Support