Why an Insta Post Scheduler Is Effective for Social Media?
Using an Insta Post Scheduler for scheduling your Instagram social media posts for other networks will be easier and more efficient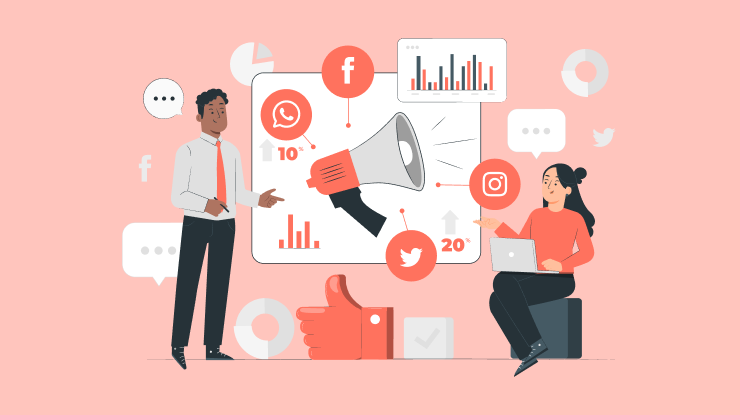 Good news is that you no longer have to sit and wait for hours on end if you want to publish an Instagram post at peak hours. Now, you can seamlessly manage these accounts and get the best results without waiting by simply scheduling posts for Instagram as you do for other social networking sites.
The best thing is that you don't necessarily have to use a paid third-party tool. In January 2018, Instagram announced that it was now possible to schedule posts with the Instagram Graph API. With this new improvement, businesses and creators are no longer required to post in real-time. They can simply schedule their posts and forget about them. While this feature has been reserved for professional accounts attached to Facebook pages, another option is available to some lucky few Instagrammers, which we will also discuss below.
While Instagram doesn't have an in-app component that lets you schedule posts, various third-party apps can help you achieve this goal. However, most of these third-party apps require a computer to work effectively.
Using your computer and an Instagram post scheduler makes scheduling social media posts for other networks easier and more efficient. This is crucial if you're using a third-party scheduling tool or already scheduling social media posts for your other networks from your computer.
Reasons Why an Instagram Post Scheduler Is Effective
It is due to the following reasons that an Instagram post scheduler is effective for social media:
1.Aids against Content Blocks: Many creators find that their output is boosted when they schedule posts in advance. Scheduling provdes a buffer between the time you start creating your post and the time it is posted. This buffer can give you time to produce creative work when you have ideas and also time to relax when you are blocked.
2.Enhances Post Efficiency: If you work with multiple social media accounts or simply want to be more efficient, an Instagram post scheduler may improve your results. You can create content for multiple social-media projects daily with a computer-based platform.
3.Eases Monitoring: Monitoring your results and looking at insights from the posts will help you understand your performance level. This will help you form content creation plans relevant to your needs and expectations.
4.Ensures Quality and Quantity of Content: Scheduling posts for a later date allows you to proofread what you've written and check for errors. Without this, errors are unavoidable.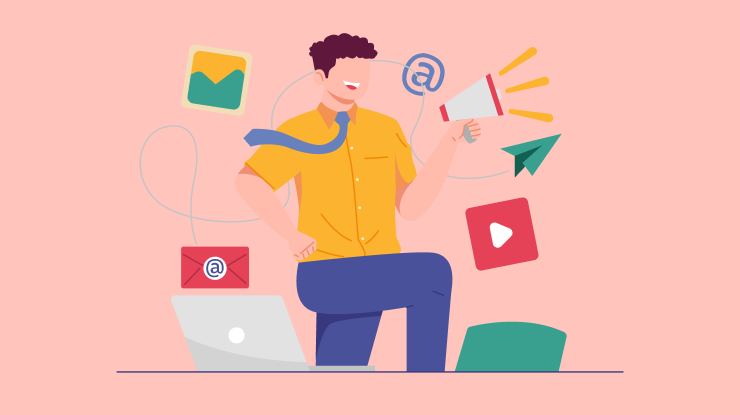 5.Increases Consistency: Your loyal followers deserve your content and won't starve for updates if you schedule posts to air regularly. Look at your analytics on Instagram to determine the best times to schedule posts by looking at your followers' numbers and when they are most active. Use the hours during which followers are less active to plan and create your posts, which will go out when they are most engaged.
6.Increases Engagement and Reach: Quality posts entice your readers to stop scrolling and look at what you've written, but you first have to publish them regularly—at least three or four times a week. What better way to track them than an Instagram post scheduler? Well ! its indeed simplified by a social media listening tool.
7.Increases Productivity and Quality Content: If you batch post your content, you can take advantage of your flow state. Plus, since you aren't racing against a deadline, you'll be more efficient with your content.
8.Makes Content Creation Easier: With a computer, you can easily use graphics software, databases, and other tools to improve your ability to post content. Software that allows you to design content using templates, graphics, and more can help create excellent posts.
Boost your Social Media Marketing Efforts Sign Up 14 Day Trial
9.Leads to Professional Work Management: Organizing your work will make it easier to respect deadlines, produce better content, and reach your goals in a more structured way. It will also help you avoid burnout due to stress and maximize your productivity since an Instagram post scheduler gives users a general overview of their schedule and content.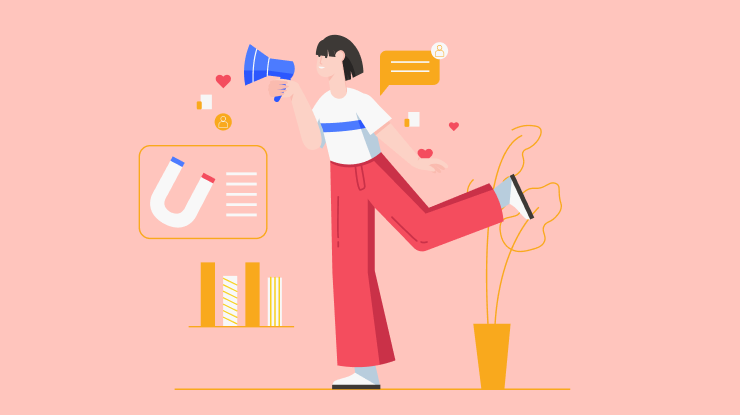 10.Ensures Time Management: You probably already know the benefits of scheduling your posts. Namely, you can save time! Scheduling your posts allows you to create and post content in batches. As such, you won't have to deal with the tension of trying to beat a deadline.
Conclusion
For further understanding, how much this will save you time, consider this—you'd have to spend an hour daily to keep your accounts up-to-date if you only posted once daily. Setting aside one hour a day could allow you to spend an additional 23 hours on other aspects of your business. Considering having a business is, you know a business that instant!
And it's no coincidence that an Instagram post scheduler has been called the best social media trick.Need help juggling various social media apps? HipSocial's got you covered! Our Instagram post scheduler helps you schedule, engage, and make data-driven decisions through your content. Sign up now; it's free for ten users!
What Makes the Best Social Media Management Tool?
#1
Manage all social media channels in one place
#2
Add unlimited projects for multiple clients
#3
Create and publish posts on all social media channels
#4
Configure multiple streams like Twitter pages, Instagram posts
#5
Plan and schedule bulk social media posts
#6
Access reports for a detailed overview of day-to-day accomplishments
#7
Fetch content, images from various sources using web scraper
#8
Integrate with various third-party applications like CRM, social media apps and more
#9
Unbelievable pricing - the lowest you will ever find
#10
Everything your business needs - 50 apps, 24/5 support and 99.95% uptime
Join the SaaS Revolution
All-in-One Suite of 50 apps

Unbelievable pricing - ₹999/user

24/5 Chat, Phone and Email Support