How to Choose the Best Social Media Automation Tools?
Ask yourself these five questions before buying any social media automation tools. Learn how to find the right tool for your brand's unique needs & challenges.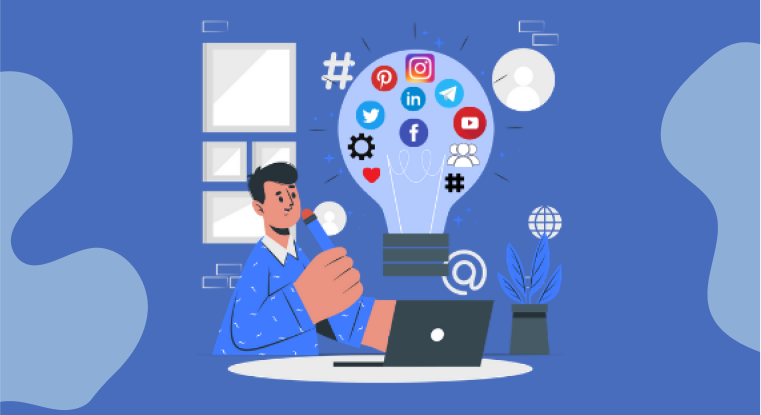 Marketing automation has come a long way. Tedious, menial, and monotonous tasks that used to eat hours out of the day are now done with the click of a button. In recent years, a big push toward connectivity, digitalization, and remote work has pushed marketing automation to the forefront of marketing and sales departments around the world.
Why Are Social Media Automation Tools Required?
Marketing automation is the new reality in digital marketing, and in business in general. And within that sphere, Social media automation tools are gaining momentum. Social media automation tools make it easier for businesses to generate leads and increase sales. When you have a successful social media marketing strategy, you can better grow, connect with, and engage your customer base.
"Automation helps you create a working social media strategy says Fortune 500 marketing consultant Shane Barker, of Small Business Trends. It ensures your messages are visible to the audience and helps you reach them on time. Social media automation works for you 24/7 so that you are always available to customers. You can stay in touch with your audience when they are active." Of course, success on social media starts with a solid strategy that's tailored to each social media platform you use. Each platform is different, and one of the quickest routes to failure is to attempt to engage on too many platforms. Too often, ambitious businesses spread themselves thin, trying to reach everyone, and end up missing out on their core demographic.
A smarter approach is to learn about that segment of your audience that will benefit most from interacting with your brand. Develop a strategy designed around this segment, implement it with consistency and patience, test and revise as needed, and you'll be well on your way to mastering social media marketing.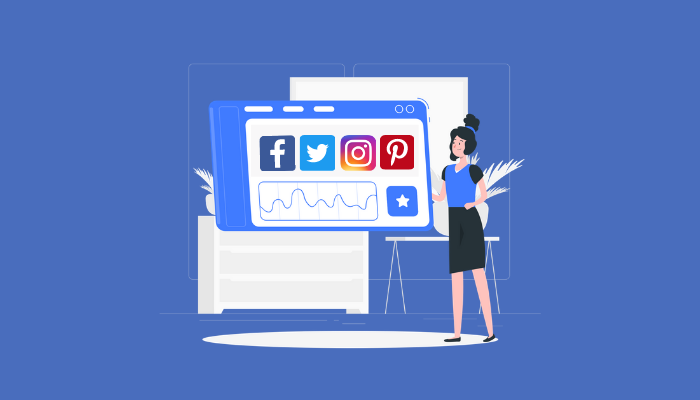 It's common for small business owners and individuals to assume they have the resources to handle multiple platforms on their own. Without the help of a dedicated team, this is an uphill battle at best. However, Social media automation tools enable individuals to get more done in less time, making it possible for them to successfully manage campaigns across multiple networks, while also managing other areas of the business.
To make the process of selecting your new software easier, our experts at HipSocial have put together a list of four questions to ask yourself before buying a social media automation tool. These questions will help you identify the best tool for your social media marketing efforts by highlighting several key elements concerning your company, including:
Strengths and weaknesses among your marketing team
Short- and long-term marketing goals
Nature of the product(s) or service(s) you provide
4 Questions to Ask Yourself Before Choosing a Social Media Automation Software
In order to choose a social media automation software ask yourself the following questions concerning your requirements: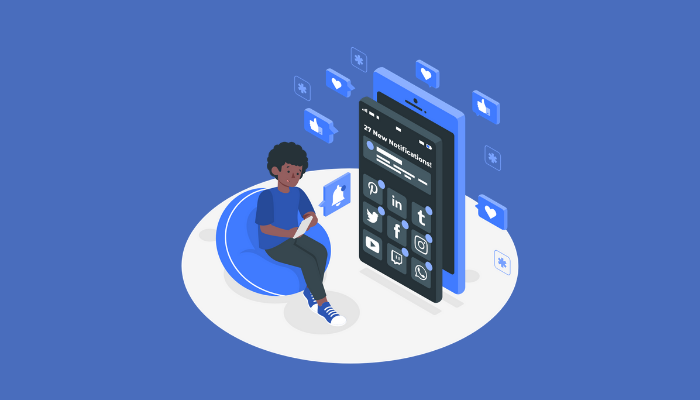 1. Why This platform?
In the early days of social media, businesses were eager to show up everywhere. But, just because you have a drill doesn't mean you need to use it. The same with social media platforms. While it's easy to open an account, it's time-consuming to build an audience and engage on a platform. So, you'll want to make sure it fits with your overall strategy so it's worth the time and effort you'll invest to get going. You should also go for a platform where you can get social media content tips for posting.
Not every platform is suitable for every business. For example, TikTok is one of the newest social media platforms marketers are struggling with using for business. But even more established tools like LinkedIn, Facebook, and Twitter may or may not be right for your business.
2. Who Will Be the Target Audience?
Just as there are different types of music that appeal to a range of people, social media is the same way. LinkedIn is widely known to be the most "business-like" of social media platforms. If your brand is looking to reach professionals, this is a good option.
On the other hand, if you want to reach Millennial fashionistas, then Instagram is a better platform. You know your brand better than anyone else. And so, you know who you should be targeting.
3. What Types of Posts Seem to Work Best on This Platform?
Every social media platform has a core demographic as you've seen above and as you've probably experienced. That demographic extends to the types of posts that perform best on particular platforms.
Instagram and Pinterest are visual tools that require excellent graphics. Hashtags are also important on these platforms. On LinkedIn, you can write a text-heavy post up to roughly 300 words and still engage readers of a professional mindset.
If you want to incorporate multiple social media platforms into your mix, then you'll get the most mileage by seeing what your competition is doing on each platform. Monitor the types of posts that perform well on various platforms and use that intel to optimize your campaigns going forward. You can use social media listening tool to understand what type of post will perform better.
4. How Can I Use the Same Posts Across Platforms?
It takes time to create posts, and you can tweak them across platforms. For example, if you have a text-heavy LinkedIn post, you can use a shorter quote from it on Twitter.
If you have a blog post, you can repurpose it across platforms, as well. Try using a snippet on Facebook and Instagram. Pull quotes for Twitter. With a little experimentation, you can repurpose posts into 3 or more distinct pieces of content.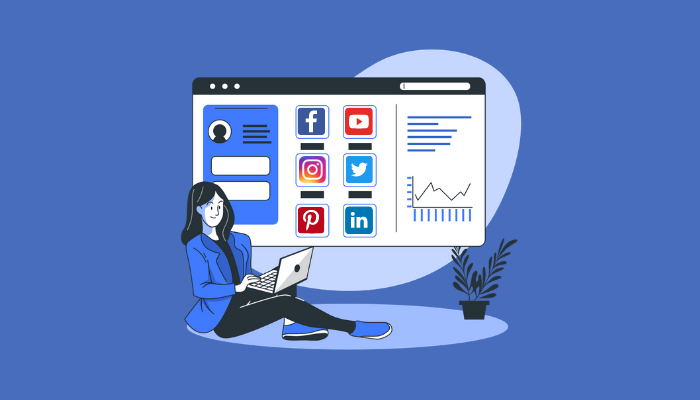 Part of developing a successful social media strategy is tweaking and refining your marketing fundamentals. From there, you can choose Social media automation tools that will help you achieve your goals. You can use social media management to post across different platforms from one place.
Boost your Social Media Marketing Efforts Sign Up 14 Day Trial
Fundamentals of Developing a Social Media Marketing Strategy
Marketing fundamentals like knowing your audience and establishing goals never change. Yet, it's worth reviewing the basics from time to time.
Step 1 - Identify Your Audience
No matter what you sell, not everyone will be your customer. Not everyone wants to ride ATVs and not everyone likes sushi. That's ok. Know your audience and tailor content specifically for them.
Make a list of all the characteristics you think your customer has. How old are they? Where do they live? What types of work do they do? Do they have hobbies? The more in-depth you can get, the better.
Step 2 - Define Your Goals
Once you have a clear idea of your ideal customer, then you can drill down on your goals. For example, knowing that your ideal customer is an affluent 50-year old professional woman with college-age kids who drives a Prius and shops at Whole Foods helps you narrow down the platforms you'll use.
One goal of social media is to serve as a customer service channel. According to a MarketingLand study, 72% of customers expect a response from brands within an hour of a complaint. If customer service is a major social media goal for your brand, then you'll want to look for Social media automation tools that alert you to complaints and other mentions relevant to your brand. you can use tools that includes social listening feature to monitor through mentions.
Other goals might be to drive traffic to your blog, invite people to sign up for your email list, or even buy directly from the platform. Those will require different types of content and different technology integrations.
Step 3 - Turn Your Audience Into Customers
Now that you've defined your target customer and your goals for social media. Then you can build out your marketing funnel to help them become customers.
For example, if one of your goals of social media is to grow your email list, then you want to have incentives for people to sign up. Depending on your business, you might offer a downloadable PDF or a discount for a product.
Social media automation tools show your mentions and highlights followers. Moreover, they help you monitor engagement and clicks, as well.
Conclusion
Now that you know some of the considerations when choosing between Social media automation tools, you may have an idea of which platforms are best for your business. Consider the demographics and interests of your customers. Once you've got a clear idea of who they are, then you'll want to match that up with the social media platform(s) they use. Then, you'll craft content suitable for that platform and use Social media automation tools to schedule it.
HipSocial is one of the most innovative social media management tool on the market. It provides automation features like advanced scheduling and social streams, and everything is centralized in an easy-to-use dashboard. You can try HipSocial free for 30 days and experience the difference for yourself.
What Makes the Best Social Media Management Tool?
#1
Manage all social media channels in one place
#2
Add unlimited projects for multiple clients
#3
Create and publish posts on all social media channels
#4
Configure multiple streams like Twitter pages, Instagram posts
#5
Plan and schedule bulk social media posts
#6
Access reports for a detailed overview of day-to-day accomplishments
#7
Fetch content, images from various sources using web scraper
#8
Integrate with various third-party applications like CRM, social media apps and more
#9
Unbelievable pricing - the lowest you will ever find
#10
Everything your business needs - 50 apps, 24/5 support and 99.95% uptime
Join the SaaS Revolution
All-in-One Suite of 50 apps

Unbelievable pricing - ₹999/user

24/5 Chat, Phone and Email Support