How To Start Using A Social Media Platform To Boost Your Business Growth?
Social media platforms are the most popular ways for connecting with your target audience.
Social media is an underutilized marketing tool that can help you reach a wider audience. Social media platforms are the most popular ways for connecting with your target audience. They provide you with direct access to your customers and potential customers. This is why it is important to use social media as an integral part of your marketing strategy.
Social media platforms are constantly evolving, which means that they must constantly be re-evaluated for their usefulness in new contexts.
What is a Social Media Platform and What Can It Do?
A social media platform is a website that condenses all of the world's content into one online location. It also allows users to make their own posts, upload photos and videos, chat with other users, and link to pages on other websites.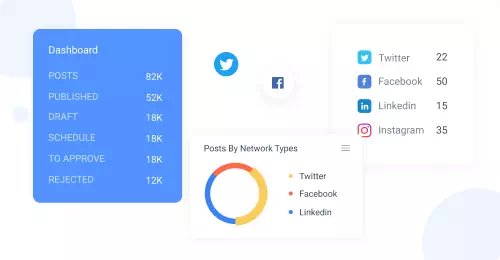 With a social media site, you can share anything from your favorite music to your vacation photos with friends and family members all over the world. You can also use it as a way of making new connections or finding old friends. Social media platforms allow you to communicate in different ways with different people- sharing what you do and who you are with the whole world at the same time.
Pick the Right Social Platform for You and Your Business Goals:
There are so many social media platforms out there, but which one is right for you? The answer to this question depends on a few different factors. To start, you should think about how often you're going to post, your audience, and your goals.
In general, if you plan on posting a lot of content then it might be worth it to invest in advertising or buying followers. If your goal is building an audience then LinkedIn is a great place to post long-form content and share updates with other professionals in the industry. If your goal is lead generation then Facebook might be the best place for you because they have a huge user base who are actively looking for new information. When deciding where to post make sure that it aligns with your goals.
The Twitter network is great for getting your message out quickly and making announcements in real-time, but it might be difficult for someone to find your content without you constantly tweeting about the same topic.
Boost your Social Media Marketing Efforts Sign Up FREE for 10 users
How to Get Started With The Best Practices for Building an Audience on Social Media Sites?
The internet has created a whole new world of possibilities for people to express themselves. In the past, people were limited to talking in person or through letter writing, but now they can do it online with social media sites like Facebook and Twitter. This constant connection to other people is why social media is becoming more and more important as time progresses.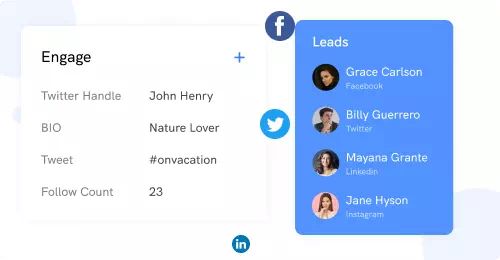 Building an audience on social media sites can be difficult, but there are some things that you can do to make it easier. It's not enough to just post content regularly, you should also try personalizing your posts for each different site (if possible) and making sure that you interact with your followers by answering their questions or commenting on their posts.
Boost your Social Media Marketing Efforts Sign Up FREE for 10 users
Boost your Social Media Marketing Efforts Sign Up FREE for 10 users
Conclusion:
Social networks are the modern-day equivalent of the public square. If you don't have a presence there, you may as well not exist.
As we discussed in the article, LinkedIn is where to go for connecting with business professionals and potential clients. Twitter is best for staying up-to-date on news and current events that might affect your business. Facebook is where people share their personal lives and interests and Instagram is best for promoting your brand or products with visual content.
This conclusion will summarize the main points of the body and give a final conclusion. To start, we looked at various social networks and how they can be used to achieve different business goals. In the end, it all comes down to what type of business you have and what strategy you want to implement for your social media marketing campaign.