This means that we have access to all customer accounts and pages under one roof and can assign access to the corresponding team member for the account they are working on. Control means you can control your advertising accounts, your pages, pixels, your catalog, and manage administrative tasks such as employee access without having to work with a jumble of personal accounts. Anyone who takes over the Facebook account management page must monitor their role and restrict their access.
Facebook Page Manager by HipSocial:
Hipsocial is an advanced social media management software developed by 500apps that allows companies and agencies to manage their corporate pages, ad accounts, catalogs, and pixels in one place, share login information and connect with their employees on Facebook. Let's start with the native tool and highlight some of the biggest advantages you can use it for. As the name suggests, Facebook Page Manager is the tool that lets you manage multiple Facebook pages and business assets (ad campaigns, Instagram accounts, and product catalogs) from one location.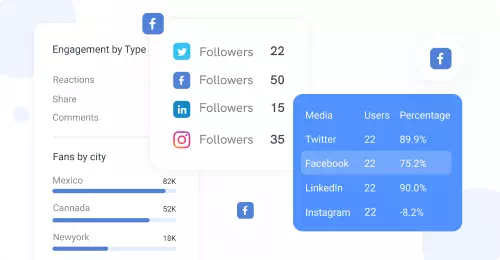 The first step to simplify the management of your Facebook assets is to establish a Facebook business account. When it comes to ads accounts, you can do three things: add an existing Facebook account to Hipsocail, request access to someone who does not have a Facebook ad account, or create a new Facebook ad account. If you have access to more than one ad account, you can select which accounts to manage here.
You can assign roles and authorize employees to manage multiple Facebook pages, catalog pixels, and ad accounts.
Advantage of using the Facebook Ad Manager
The main advantage of using the Facebook Ad Manager app is its ability to synchronize and manage multiple business accounts in one place. For digital marketers, the platform makes it easier to create and maintain separate accounts for each business, allowing them to manage Facebook advertising campaigns.
If you want to run a business with an ad account, you should point out that you need a page so that advertisers can access their page to post ads. If you use Business Manager to manage a Facebook page and an advertising account of the customer, then it is important to use the Request Access option to add a page option.
When a company adds a Hipsocial account as administrator to its page, you are the only one who knows what page and ad account has been assigned to your employees. This makes it critical for agencies and businesses alike to use Facebook Business Managers to manage their Facebook pages and ads in one place. Users who have problems with Instagram page owner accounts do not have administrator access to the Hipsocial account to own the pages to which their employees have access.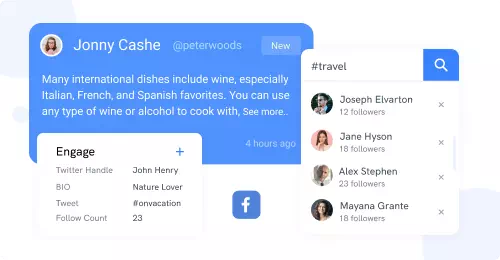 500apps created the Hipsocial to help companies manage and organize their Facebook pages and advertising accounts without being tied to personal accounts individually. Although it's still improved a lot and requires constant polishing by Facebook, it's a great platform to manage multiple pages, advertisers, etc.
Boost your Social Media Marketing Efforts Sign Up 14 Day Trial
This is a native tool that social media managers and digital marketing agencies can use to manage Facebook's assets, research their audiences, create purchasing catalogs, and work with influencers and advertising agencies.
For using the new app, which aims to make it easier for businesses to manage all their Facebook, Instagram, and Messenger profiles in one place, a company must link its Facebook and Instagram business accounts if it does not already do so. The Page Manager combines access to all of a company's key updates and priorities and provides opportunities to design, plan, feed, and post on Facebook or Instagram, gain insights and create ads.
Business Manager has a big advantage in that you can let employees work on your pages without giving them access credentials or flat-rate access. For agencies, this means that you can link multiple customers to """"""""Facebook pages to your Hipsocial account or integrate your personal Facebook accounts and those of your employees as administrators. Another nice thing about the business manager is that you can be sure that your accounts are secure - you don't have to make friends on Facebook with your colleagues or add them as administrators (though we would all like to be friends with our colleagues ).
This means you don't have to worry about allocating and managing permissions to individuals who manage your accounts, such as your agency or affiliate company or the affiliate company itself. For business pages, you can assign your team to various accounts that you edit with their permissions, such as page administrator, publisher, analyst, live contributor, moderator, and advertiser. You don't have to worry too much about allocating permissions to media buyers, because the Facebook manager does all the work for your assets.
Granted, this can be useful if you want to hire a Facebook advertising agency to manage your marketing efforts. You can also hire an external agency to manage Facebook for your business and add it as a business partner.