Brand management is huge. What customers and prospective customers think about your brand should keep you up at night. That's because the competition in your industry or niche has likely never been more fierce. Your brand's image is what stands out to consumers faced with multiple options, and it'll either help you secure a sale or it won't. It all depends on how well you've managed your brand identity.
Hubspot writer Kathryn Wheeler defines brand identity as "what your brand says, what your values are, [and] how you communicate your product." Essentially,says Wheeler, "your brand identity is the personality of your business and a promise to your customers."
Amazon CEO Jeff Bezos describes branding simply as "what people say about you when you're not in the room."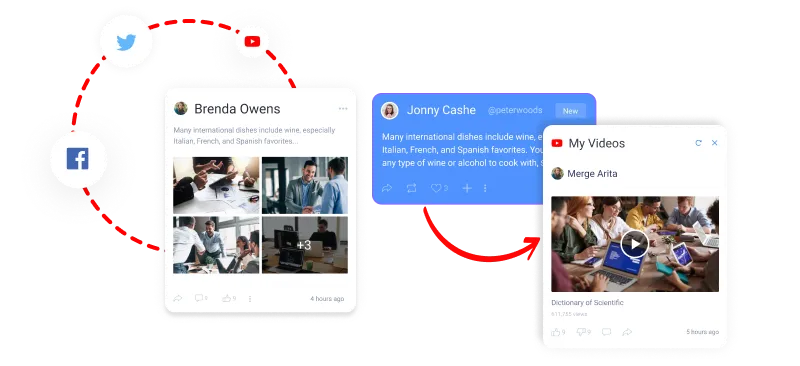 It's crucial that you present your brand to the world in a positive light. While there are many methods you can use to display your brand's identity to the world, social media is by far the most powerful tool at your disposal.
According to research from eMarketer.com, US companies spent $36 billion on social network ads in 2019, and that number is expected to grow to over $50 billion in 2021.
Brands like Coca-Cola, John Deere, Apple, and Nike have all created impressive brand images that go far beyond their logos, and they've done it in part by harnessing the immense power of social media.
Social media not only enables you to gain new customers and clients, but it also helps you retain existing ones. It allows you to engage with your base and identify new opportunities for growth. It helps you tell your brand's story and get that story in front of people who need to hear it.
However, social media has a dark side. If left unchecked, your brand's identity can easily become a source of negativity. Comments and complaints that go unanswered by you are seen by potential customers. Negative reviews, whether true or not, are absorbed by everyone who sees them.
It's vital that you play ball and embrace the power of social media marketing for your brand. But, it's just as important that you protect your online reputation by keeping an ear to the ground.
The answer: social listening.
Social listening involves monitoring various social media platforms for mentions of your brand, products, or services. Additionally, social listening can be used to facilitate competitive analysis by highlighting mentions of your competitors and their products or services.
While it's possible for smaller brands to monitor the streets of social media manually, it's not always practical for larger outfits to do so. To that end, social listening software has become increasingly popular among businesses and organizations of all shapes and sizes.
A quick Google search for the best social listening software will return about 125 million results. So, to help you find the best social listening software for your brand, our experts have put together a list of features and functions you should look for that go beyond the baseline expectations of social listening.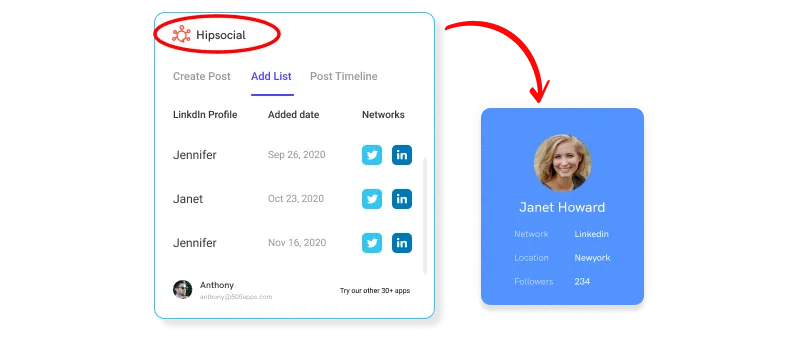 Top Social Listening Features to Look For
One thing that sets the best social listening software apart from the rest is the list of features that go beyond social listening. Social listening itself should be just one function of the overall app you use to run social media campaigns.
The best social listening software enables you to schedule posts in advance, manage paid ad campaigns, answer questions from customers, clients, and prospects, and handle customer complaints.
Sales Applications
The best social listening software will also facilitate your sales efforts by integrating and automating as much as possible. Some of the more powerful social listening apps include internal Customer Relationship Management (CRM) systems that help you collect customer info. These systems also tell you if your team has reached out on social media to these customers or prospects, and if so, what kind of response they received from the user.
This type of information is key to growing your audience, as well as creating content that's correctly targeted.
Third-party Integration
Third-party integration is a must in this digital era. Everything from CRMs to analytics tools can be integrated into the best social listening software to provide a powerful dashboard, so to speak. Not only does this give you more control over your social media campaigns, and marketing strategy in general, but it also streamlines your workflow, boosting productivity and efficiency along the way.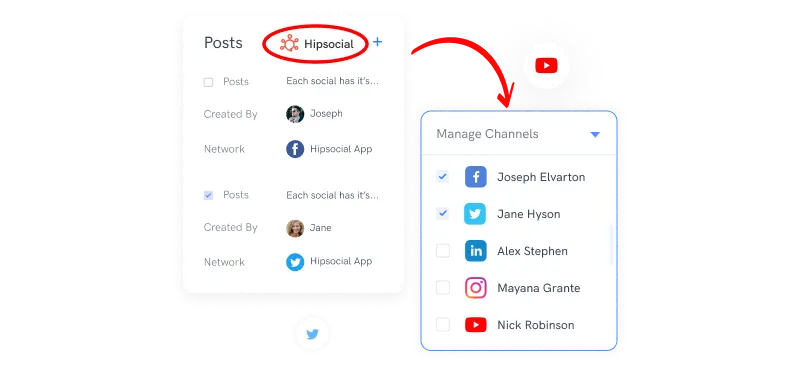 Easy to Use & Navigate
If the tool isn't easy to use and navigate, it could end up causing more harm than good among you and your staff.
Productivity is almost universally accepted as the driving force behind every great sales or marketing department. If the app you're using or considering causes slowdowns or confusion, then it's time to find a new app.
The best social listening software is slick. It's responsive and quick, ensuring that the user's concentration is interrupted with lagging software or confusion. Its sleek design encourages fast and accurate workflows.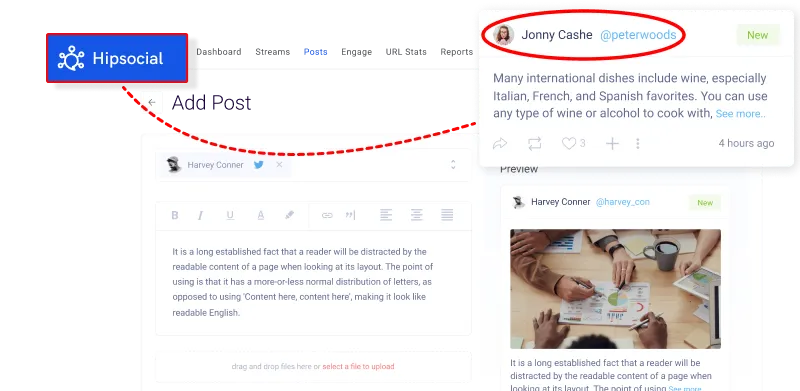 Basics
Finally, it's always a good idea to ensure your app or the app you're considering covers the basic essentials you need most.
The best social listening software allows you to monitor and manage engagements across multiple social media platforms. You should be able to monitor engagements from Facebook, Twitter, Instagram, and any other platform, all from a centralized dashboard.
You also should be able to set customized alerts for monitoring certain keywords. Your app should be versatile enough to monitor for mentions of your brand, as well as your competitors. In this way, the best social listening software solutions facilitate competitive analysis.
Speaking of analysis -- data-collection should be included, allowing you to collect, store, and easily access data. Cloud-storage is preferable.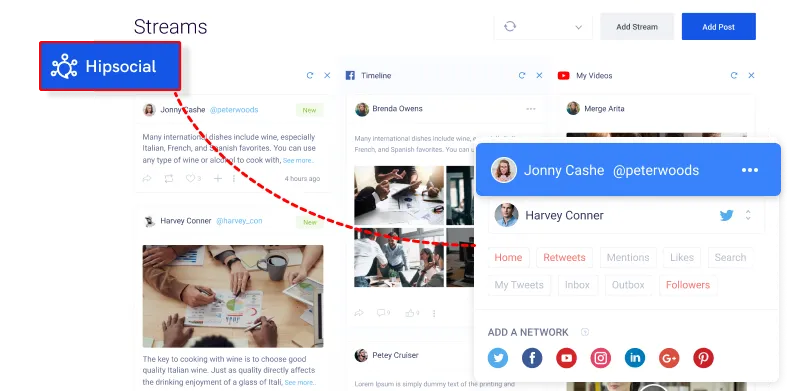 Conclusion
Maybe you're new to social listening, or perhaps you're searching for a replacement tool. Either way, you know your business better than anyone else. You understand the challenges your brand faces on a daily basis, and how those challenges relate to brand management and social media marketing. At the end of the day, you're the most qualified person to make this type of decision.
The best social listening software will come with a free trial. The free trial is more than a perk -- it's an essential part of the buying process. You should take advantage of this by test-driving as many tools as necessary to find the one that works best for you and your brand.
HipSocial (by 500apps) offers a 30-day free trial, allowing you to dive in to see how the tool handles your brand's unique challenges. Claim your free trial of HipSocial today.