All You Need to Know about the Top YouTube Tags for 2022
YouTube is primarily a video streaming platform but it's also one of the biggest search engines in the world. We're looking at what the top YouTube tags will be in 2022.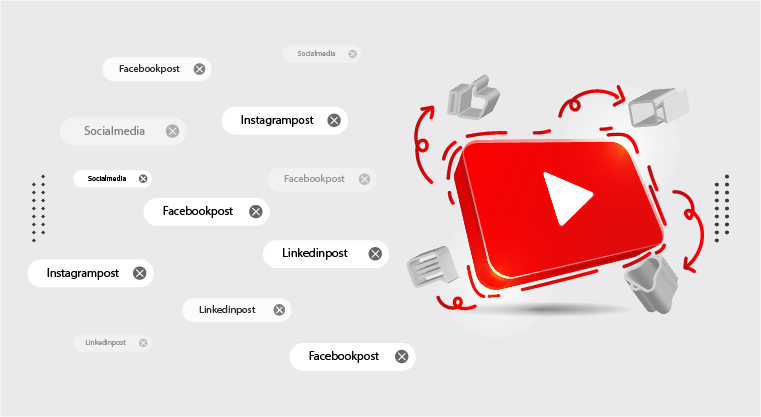 YouTube is popular because it is a great way to watch and share videos. You can find videos on any topic, and there are millions of videos to watch. You can also upload your videos and share them with the world.
YouTube is a popular website where people can upload, view, and share videos. YouTube is a great platform to find videos on any topic, from cooking and travel to education and entertainment. Many people use YouTube for news, education, and entertainment.
When users search for videos on YouTube, they typically type keywords or phrases into the search box on the site. This type of searching is a bottom-up strategy that allows users to find specific videos that match their goals. For example, if a user wants to learn how to cook Indian butter chicken, they would type these keywords into the search box and watch cooking videos until they find one that meets their needs.
Looking to get more views on your channel? Check out these popular YouTube tags that you can use to get more eyes on your videos! Creating a successful YouTube video for your business requires more than just making a great video. You also need to use the proper tags so that people can find your video when they search on Google.
How Do I Choose Which Tags Would Work Well for My Brand?
Consider a few things when choosing YouTube tags for your brand. The first is to consider your audience. Who do you want to reach with your brand? What are their interests? What kind of language do they use?
The second thing to consider is your objectives. What do you want to achieve with your brand? What kind of image do you want to create? What kind of message do you want to communicate?
You also need to think about what categories your video will fit into. It will help YouTube suggest your video to viewers interested in similar content. Here are some of them:
General Tags
Topic Tags
Tags that Refine Your Video
Error Tags
YouTube tags are keywords that you can add to your YouTube video to help it be found more easily by viewers who are searching for videos on that topic. The tags you choose should be relevant to the topic of your video and describe what it is about. You can also use video tags for YouTube to tell YouTube more about your media integration video so that it can be appropriately classified and appear in relevant search results.
How Many Tags Should I Use on YouTube?
There is no concrete answer regarding how many tags you should use on YouTube. You can use as many tags as you want on YouTube, as long as the total number of characters across all tags is less than 400. Most videos should have 5-8 tags. But there are a few components you should remember when tagging your videos.
First, use keywords that are relevant to your video. It will aid people in finding your video when searching for something specific. Second, do not stuff your tags with too many keywords. It will not only make your video look spammy, but it could also penalize your video by YouTube. Finally, do not use the same tags over and over again. YouTube will penalize you for this, and it will also make your video less likely to show up in searches.
Ensure your YouTube tags accurately describe your video content and include relevant terms your target audience will likely search for. It will help YouTube understand your video's contents and make it easier for users to find. Avoid using misleading tags, as this can result in users leaving your video soon after starting, negatively affecting your video's ranking.
Most Searched YouTube Tags for 2022
Here is a list of the most searched YouTube Tags for 2022:
Music Videos
Music videos are some of the most popular content on YouTube. They are so popular that they often top the list of most searched tags on the site.
There are various reasons why music videos are so popular on YouTube. For one, they are a great way to discover new music. You can find music videos for just about any genre or artist, many of which are just a click away.
Another reason music videos are so popular is because they're often very entertaining. Many music videos are produced with a high budget and feature creative concepts that make them fun to watch. Finally, music videos are a great way to connect with other fans of your favorite artists. YouTube is full of comment sections and forums where fans can discuss their favorite videos, and it is easy to find like-minded people to connect with.
Movie and TV Shows
It is no surprise that YouTube is home to a ton of videos about movies and TV shows. After all, YouTube is a great place to watch clips and trailers for upcoming films and shows. But it turns out that movies and TV shows are also some of the most popular topics for YouTube users to search for.
According to data from YouTube, the top three most searched for terms on the site are all related to movies and TV shows. The most popular search term is "movie trailers," followed by "TV shows" and "movie clips."
This factoid should not be a huge shock, as people love watching trailers and clips for their favorite movies and shows. But it is interesting to see how popular these topics are on YouTube. So, search for your favorite movies and TV shows if you want something to watch on YouTube. You will find something to enjoy.
Funny and Amazing Videos
There is no denying that people love watching funny and amazing videos on YouTube. These videos are some of the most popular ones on the site of social media monitoring. Whether it is a hilarious prank or a jaw-dropping display of talent, people cannot get enough of videos that make them laugh or wow them. It is no wonder then that funny and amazing videos are among the most searched YouTube tags.
There is something about watching people make fools of themselves or do something hilarious that is entertaining. We can relate to wanting to watch something that will make us laugh, which is why comedy videos are so popular. There are many types of comedy videos on YouTube, from stand-up comedy to prank videos. You can find anything that will make you laugh on YouTube, making it a great place to watch videos.
Vloggers' Channels
Undoubtedly, YouTube is a popular website. And vloggers are some of the most famous people on YouTube. Vloggers' channels are so popular that they are often the most searched tags on YouTube.
Why are vloggers so popular on YouTube? There are a few reasons. First, vloggers are usually very down-to-earth and relatable. They are like us, except they are on YouTube.
Second, vloggers often have great production values. They know how to make their videos look good and have excellent editing skills. Lastly, vloggers are usually very entertaining. They know how to keep their viewers engaged and have a great sense of humor.
Boost your Social Media Marketing Efforts Sign Up 14 Day Trial
Live Streaming of Video Games
Undoubtedly, video games are one of the world's most popular forms of entertainment. With that popularity comes a lot of interest in watching others play them. YouTube has become a go-to destination for watching people play video games. In fact, according to a recent report, live streams of video games are among the most searched YouTube tags on the site.
It is likely because live streams offer a unique and personal experience that you cannot get from simply watching a recorded gameplay video. You can interact with the player and other viewers in real-time, making for a more engaging experience.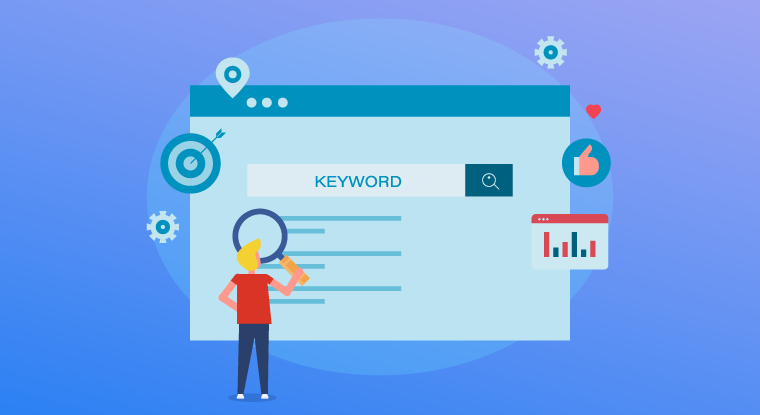 News and Politics
News and politics are always hot topics, so it is no surprise that they are among the most popular search terms on YouTube. People turn to YouTube to find the latest news stories and to get their political fix.
There is no shortage of news channels on YouTube, so whether you are looking for breaking news, analysis, or just the latest headlines, you are sure to find something to suit your needs. And with numerous political leaders to choose from, there is plenty of material for YouTube users to get their teeth into.
Cooking Clips and Yummy Videos
It seems like everyone is getting into cooking these days! And YouTube is the perfect place to find recipes and cooking tips. Cooking clips are some of the most popular videos on YouTube. They are so popular that they are one of the most searched YouTube tags on the site.
There are many great cooking channels on YouTube, so it is easy to find the perfect one. Whether you are looking for healthy recipes, quick and easy meals, or gourmet dishes, there is a channel for you. So get cooking! And be sure to check out some of the great cooking channels on YouTube.
Conclusion
There are many popular tags on YouTube, which vary significantly in content. However, some popular tags include music, gaming, and entertainment. A wide variety of content is available on YouTube, and the popular tags reflect that. You can make the most out of your videos by tapping into the expertise of HipSocial. Our social media management can help you manage Your videos and YouTube tags, so get a quote now!
What Makes the Best Social Media Management Tool?
#1
Manage all social media channels in one place
#2
Add unlimited projects for multiple clients
#3
Create and publish posts on all social media channels
#4
Configure multiple streams like Twitter pages, Instagram posts
#5
Plan and schedule bulk social media posts
#6
Access reports for a detailed overview of day-to-day accomplishments
#7
Fetch content, images from various sources using web scraper
#8
Integrate with various third-party applications like CRM, social media apps and more
#9
Unbelievable pricing - the lowest you will ever find
#10
Everything your business needs - 50 apps, 24/5 support and 99.95% uptime
Join the SaaS Revolution
All-in-One Suite of 50 apps

Unbelievable pricing - ₹999/user

24/5 Chat, Phone and Email Support