11 Social Media Image Editing Tips Every Marketer Must Know
Here are 11 quick and best social media image editing tips to make your social media images look professional and stand out from the competition.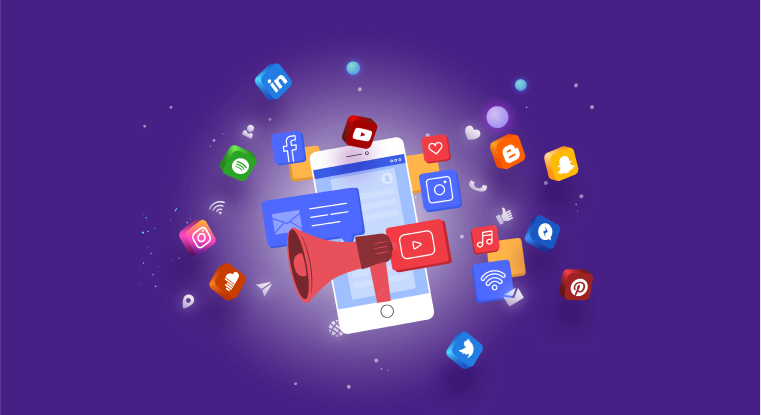 We live in a world where social media is the main channel for communication, advertising and generally expressing our thoughts and ideas. If you have a product and want to expand your brand or build your audience, one of the most powerful ways of doing that is by harnessing the power of images. This is because, in a world where people are increasingly busy, they have less time to read but they are attracted more to images which are easier to understand.
Importance of Images on Social Media
In this day and age, in the era of social media where a simple trending image could mean the difference between your product failing and trending across multiple networks mastering how to edit and create those powerful images for social media is crucial for any social media marketer. In their branding campaigns and mostly on the social media space, successful brands have a reputation for harnessing the power of images by consistently posting on their social media pages well-crafted images carrying their branding and product messages.
In such a competitive environment where every social media marketer is struggling to get their piece of the cake, one of your most savvy hacks is to master the use of images to carry your brand. Here are 11 important tips for editing and creating the perfect image for your social media campaigns.
Top 11 Tips for Editing Images
We have curated a list of 11 image editing tips for you that will boost your marketing:
1. Use High-Quality Images from Credible Sources
The Importance Of Images In Your Digital Marketing: Social Media, Blog Posts, Email, and more - they all work better with images https://t.co/w268VjGjcd

— The Social Marketers (@TheSocialMs) October 19, 2018
As a social media marketer, it is important that every image you use for your social media campaigns looks great and has the best quality. Poor quality images with compromised resolutions only damage your brand's reputation. If for some reason you want to focus on a particular section of an image and you need to enlarge it, remember that you are denting the quality.
To get the best quality images for your social media posts, always go for credible sources which offer the best deals and do not compromise on the quality. Make sure that you have the legal authority to use the images too. This is important to avoid any legal squabbles or possible copyright infringement incidents.
If you are a social media marketer looking for a credible source for Stock images for your social media campaigns, check this elaborate list compiled by Hubspot to get your fix. You can also use tools with web scraper feature to extract relevant images from sites.
2. Make a Checklist for Editing
As a social media marketer with so many tasks on your plate to handle, saving time is of the essence. One of the easiest ways of saving time while on your job is to make sure that you have an elaborate checklist for editing your images. This will increase efficiency.
Following your checklist will enable you to not only adequately edit the images and eventually produce the best quality work, but it will also make them steady and professional.
3. Remove Distractions from Your Images
On many occasions, there are elements that we cannot make disappear before firing, or it may be that we simply have not noticed, a figure at the bottom that slips, some papers on the floor, a cable going through a wall. Before posting your images to your audience, you should use image editing tools to eliminate those unwanted elements that can ruin your image. There are various tools with media integration which helps you to perform the tasks.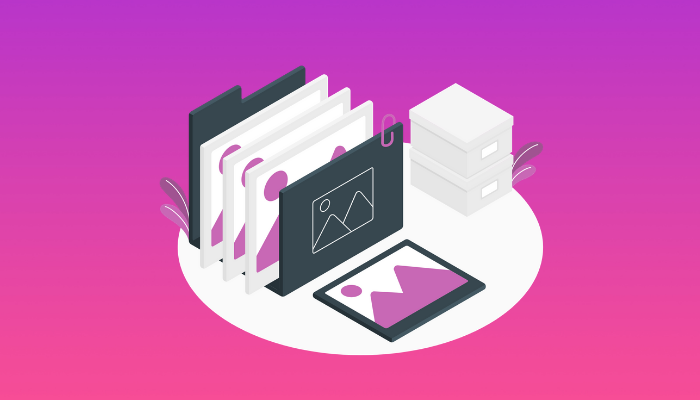 Removing unnecessary objects (or people) from the image you want to post will make your image complete so that your audience can focus on the important parts of the image you want their eyes on.
Boost your Social Media Marketing Efforts Sign Up 14 Day Trial
4. Adjust the Brightness/Reducing Shadows
There will be times when the camera is right with the exposure and you don't have to adjust anything, but the truth is that most of the time the brightness can be retouched to achieve a more striking effect. Of course, you have to be careful that there are not many burned areas or completely black shadows, unless, of course, you are looking for that effect. Brightness is important, but as HipSocial says – take into consideration the shadows that might appear on your image, and you will want to exclude them.
5. Be Careful with Filters
We know that many love filters and think that an image looks better with filters. This is true, but not always. An image filter can be a powerful addition to your image, or it can also be purely disastrous. Most filters will remove the natural aspect of your image and make it look false and unrealistic, and this will look unprofessional to your audience.
6. Regulate Saturation Fixing
Another parameter that you can easily modify and that will help you improve your photos is saturation. You can increase or decrease saturation. Your photo may have very muted colors, in that case, it increases the saturation a bit so that they look more vivid. The opposite can also happen to you, what you have to do is lower the saturation level.
We have talked about the adjustments in the whole photo, however, you can also apply your adjustments by zones if necessary, select a zone and adjust the levels only of the selected part.
7. Add a Watermark to Your Image
As a social media marketer, you want all the content you create including the images to represent you and carry your message. For this reason, it is important to include a watermark in your images so that whoever sees them associates them with you and informs them about your brand. Simply put, a watermark will help advance your brand in your audience's eyes. Mostly use it conservatively and add it as just a tiny addition on the corners of the image.
In addition, watermarks can protect you against image theft. Typically, watermarks are used to protect content and to claim ownership of an asset. Without watermarks, valuable digital assets can be susceptible to content theft or unauthorized use.
8. Use Collages
Yes, true, this has nothing to do with the photo retouching, however, if there is not a good base, little can be done. It is important to know what type of photo we want to capture before the shooting, to know what we want to obtain and then correct the faults if there are any.
Don't be afraid to use collages, especially if you want to show more than one event, person or object. These save your followers from spamming and you put all the essential stuff into one collage image.
9. Add Text to Your Images
Adding simple text to your image can help your audience understand and relate more to the image and eventually put your message across in a more clear manner.
Text on an image may also help you express thoughts along with the image. But, you must make it simple and minimalistic. Always remember that your main object of communication is the image and the additional text should not override that. Also, pay attention to font size, and keep it in tune with the other aspects of the images.
10. Don't Contrast to Contrast
The light can be the protagonist by itself, and it can range from spoiling an image to making it wonderful. One of the most important basic tweaks to improve your photo once you have it on your computer is to modify the exposure level curve and regulate the lighting. You can also play with the brightness and contrast levels, it will be depending on the editor you choose. Not everything is black and white, so the contrast levels may enhance the visibility of tones in the middle.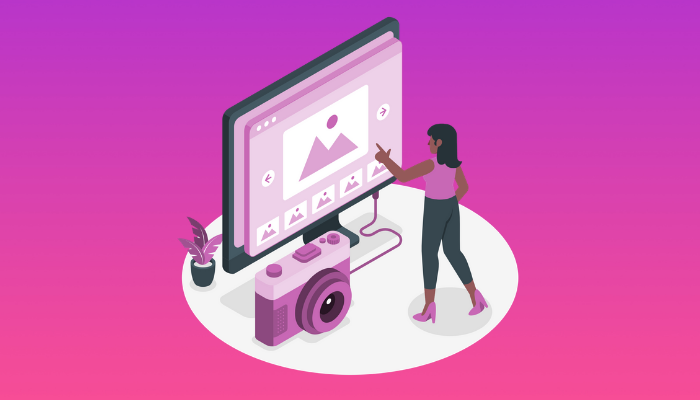 11. Know Your Target Social Media Platform
As a social media marketer, you should always know who your target is. There are many social media platforms and they all have different requirements for the images you post. For this reason, you should always size your images right for every platform. Most profile photos have different sizing requirements than other images posted on the platform. These social media platforms provide clear guidelines to social media marketers on how to craft the perfect image. Aim to follow these guidelines provided to achieve the best quality and also portray the most professionalism which will go a long way to building your brand or business.
Conclusion
Jay Baer: Content is fire. Social media is gasoline.
And with this revelation that images increase your engagement, we cannot ignore the aspect of adding images to your social media marketing campaigns this is why it is important for every social media marketing to know how to edit images, and this elaborate blog reveals all you need to know.
Social media marketing and editing images have two things in common; they are both fun and easy. But notably, for them to have the desired effect, they should also be done right. This post reveals to you the most important things any social media marketer will find important when dealing with images for social media. To make your journey easier and even more effective, you can enlist the use of adequate and effective tools such as Hipsocial. Hipsocial is an elaborate and fun social media management tool to use that sought to provide you with the best social media image editing features.
What Makes the Best Social Media Management Tool?
#1
Manage all social media channels in one place
#2
Add unlimited projects for multiple clients
#3
Create and publish posts on all social media channels
#4
Configure multiple streams like Twitter pages, Instagram posts
#5
Plan and schedule bulk social media posts
#6
Access reports for a detailed overview of day-to-day accomplishments
#7
Fetch content, images from various sources using web scraper
#8
Integrate with various third-party applications like CRM, social media apps and more
#9
Unbelievable pricing - the lowest you will ever find
#10
Everything your business needs - 50 apps, 24/5 support and 99.95% uptime
Join the SaaS Revolution
All-in-One Suite of 50 apps

Unbelievable pricing - ₹999/user

24/5 Chat, Phone and Email Support