7 Social Media Best Practices to Grow Your Business
7 social media best practices to help you grow your business. Learn how to use social media to reach more customers, build brand awareness, and drive sales.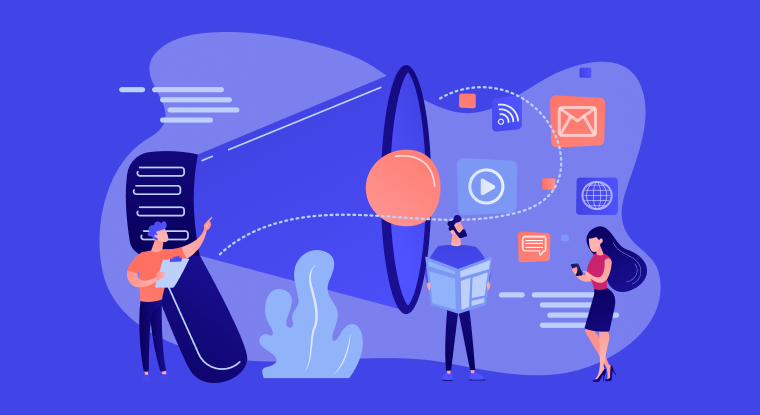 Social media can be a great way to connect with customers and promote your business. But it can also be a minefield, with pitfalls damaging your brand or your bottom line. That's why it's crucial to have a clear social media strategy and to know the best practices for using social media to grow your business.
Best Practices for Social Media
Here are some best practices for social media to help you get the most out of social media while avoiding the pitfalls:
1. Define Your Goals
Before using social media, take some time to think about what you want to achieve. Do you want to build brand awareness? Drive traffic to your website? Increase sales?
To build brand awareness, you should focus on creating high-quality content and engaging with your target audience. If you want to drive traffic to your website, you should focus on craeting a content planner that is shareable and promoting your content through paid advertising. To increase sales, you should focus on creating content relevant to your product or service and building relationships with potential customers.
Regardless of your goals, you should always be aware of the latest trends and best practices. By staying up-to-date, you can ensure that you are using social media in the most effective way possible. Once you know your goals, you can create a social media management aligned with them. It will help you focus your efforts and measure your success.
2. Know Your Audience
Who is your target audience? What are their interests? What kind of content are they likely to engage with?
Your social media strategy should be based on a deep understanding of your audience. It will help you create content that resonates with them and builds a relationship of trust.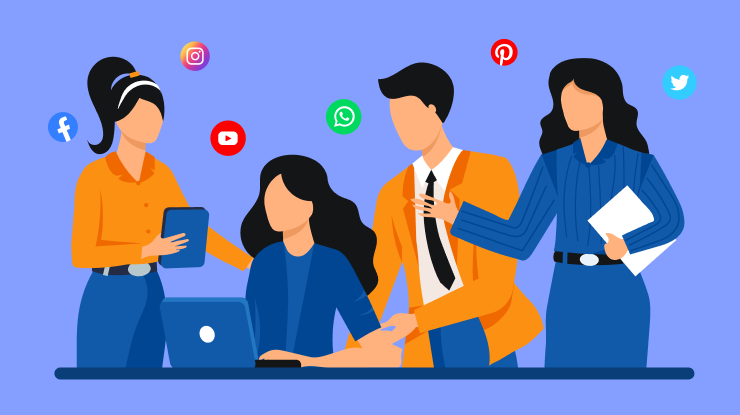 3. Identify the Channels
Each social media platform has something different to offer its users. If you want to get the most out of these channels, take the time to learn about what each one offers. This way, you can focus your social media marketing efforts on the platforms that will be most beneficial to your business.
Here are some of the most popular platforms today:
Facebook
Instagram
Tiktok
Twitter
Pinterest
All these channels offer something different to their audience. By taking the time to understand your audience and each platform's features, you can make an informed decision about which social media management is right for your business.
4. Be Consistent
When it comes to social media, consistency is key. That means posting regularly, using the same tone of voice, and maintaining a consistent brand image. You'll quickly lose your audience's attention if you're not consistent. Worse, you could end up damaging your brand.
That's why it's so important to have a social media strategy in place. Without one, it's too easy to let your social media presence fall by the wayside. But with a system in place, you can make sure you're consistently delivering content that your audience will love.
5. Be Social
Social media is, well, social. You should focus on building relationships, not just promoting your product or service. Engage with your audience, answer their questions, and share valuable content. If you do this, you'll build not only a following but also trust and credibility. Share valuable content to help them out, and they'll be more likely to keep coming back for more.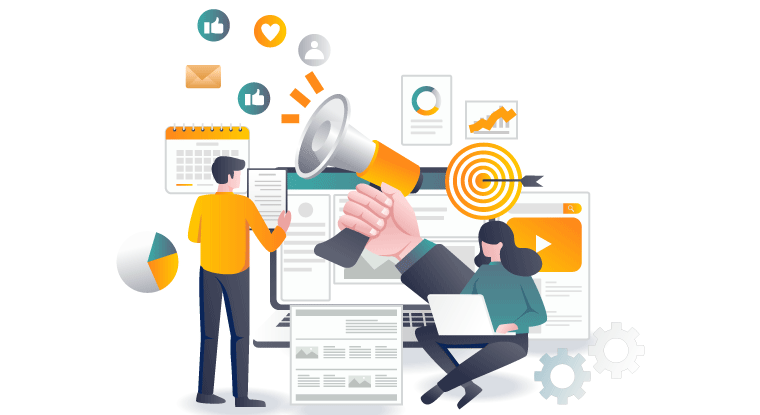 6. Listen to Your Audience
As a business owner, you know the key to success is happy customers. And one of the best ways to keep your customers happy is to listen to their feedback.
Social media is a great way to get feedback from your customers and learn about their needs and wants. So make sure you're social listening to what they're saying.
Monitor your social media channels for mentions of your brand, and take the time to respond to any questions or concerns. It will show your customers that you care about them and their experience with your business.
Boost your Social Media Marketing Efforts Sign Up 14 Day Trial
In addition to listening to your customers, you should also ask them for feedback. You can do this through surveys, polls, and other research methods. By taking the time to listen to your customers and understand their needs, you'll be able to create a better customer experience that will keep them coming back for more.
7. Be Responsive
In today's world, customers expect businesses to be responsive. That means that you need to have a plan in place for how you will respond to customers on social media. It could include appointing someone to monitor social media channels and respond to customers or having a plan for how you will react to different questions or concerns. Whatever plan you put in place, you must be responsive to customers on social media.
Conclusion
Several social media practices can help your business grow. By creating informative and engaging content, staying active on social media, and building relationships with customers and other businesses, you can create a successful social media presence for your company.
HipSocial offers a social media monitoring tool with powerful features to help make social media tools easier for you. Sign up for a 14-day trial.
What Makes the Best Social Media Management Tool?
#1
Manage all social media channels in one place
#2
Add unlimited projects for multiple clients
#3
Create and publish posts on all social media channels
#4
Configure multiple streams like Twitter pages, Instagram posts
#5
Plan and schedule bulk social media posts
#6
Access reports for a detailed overview of day-to-day accomplishments
#7
Fetch content, images from various sources using web scraper
#8
Integrate with various third-party applications like CRM, social media apps and more
#9
Unbelievable pricing - the lowest you will ever find
#10
Everything your business needs - 50 apps, 24/5 support and 99.95% uptime
Join the SaaS Revolution
All-in-One Suite of 50 apps

Unbelievable pricing - ₹999/user

24/5 Chat, Phone and Email Support