15 Social Media Automation Tips to Follow
A list of 15 social media automation tips to help you build a strong social media presence and get more exposure for your business.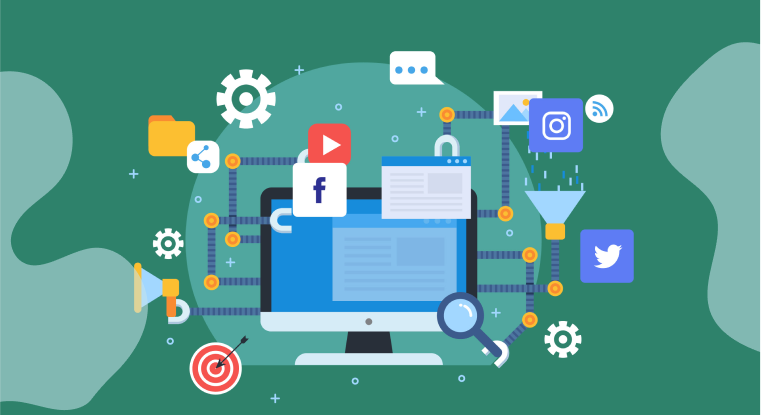 As an entrepreneur, you are more than likely involved with all aspects of your business. But knowing what to automate can do wonders for your growth.
With about half of the entire world's population being on social media, social media has changed the way businesses market themselves online. It has forever altered how they interact, respond and meet customer needs. It has even been found that about 55% of buyers do research via multiple networks
[FRIDAY FACT] #socialmediamarketing pic.twitter.com/xHQ8MvYcdA

— South Thames Marketing (@sththamesmkt) December 4, 2020
Why is Social Media Automation Required?
Like popular internet entrepreneur, Ryan Holmes said, "Social media has shaken up the world of sales, with Facebook, LinkedIn and Twitter offering new ways to hound leads and unprecedented insights into clients."
Social media managers are taking on more and more responsibilities. That's why it's so important to eliminate as many tedious tasks related to social media management as soon as possible. Doing so not only frees up stress and your schedule but enables you to spend more time building customer relationships. How do you make it happen, though?
Look no further than social media automation. Social media automation is the process of optimizing social interactions using automated tools. This can include scheduling social posts ahead of time with a content scheduler or republishing popular articles. Automating social media publication, engagement and management reduces the hours spent on maintaining and growing brand accounts. As a result, time and resources could be allocated toward other areas of the marketing budget and meeting strategic goals.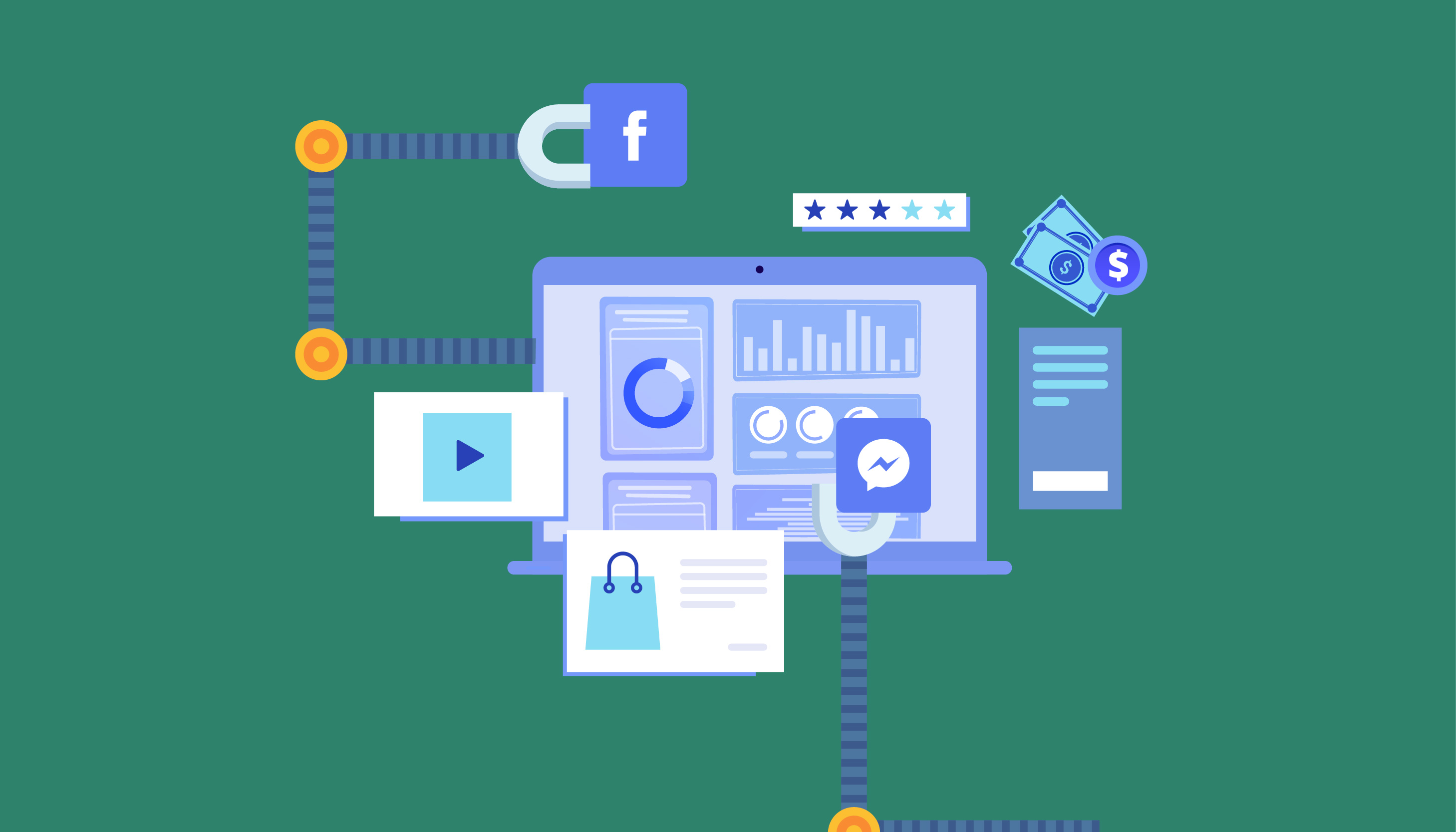 Here, we'll discuss ways to use automation to streamline your social presence and stay focused on your most important tasks.
Best Ways to Use Social Media Automation
If you're skeptical or on the fence about automation, that's perfectly normal. However, there's no need to fear giving up the reins of your business to a robot. If anything, automation puts you in control as you win back your schedule.
1. Save Time by Scheduling
Scheduling is arguably the most common form of social media automation. And it can likewise save you the most time and it can likewise save you the most time.
Scheduling posts with a social media scheduling tool in advance eliminates the pressure to post in real-time. Not only that, but businesses are often expected to post multiple times per day across multiple platforms based on the best times to post on social media.
2. Use Chatbots
Chatbots are everywhere, From Facebook Messenger bots to your digital concierges on your favorite e-commerce sites, customer service bots are being used more often than you think.
Most customers claim they prefer to deal with chatbots for the sake of getting an immediate response from businesses. Much of why bots have boomed in popularity is the fact that social media automation tools have become more advanced to better serve customers. Bots can also serve as a sort of supplement to your business' knowledge base or FAQ.
3. Use Suggested Replies
Speed counts on social media, especially when it comes to customer service and care. Approximately 40% of people expect a response within an hour when reaching out to a company via social. Although bots can take care of some of your concerns, customers may want to get in touch with an actual rep.
The sooner you can do so, the quicker you can ease any tension or drive them to make a purchase if they were considering your service. Businesses are expected to respond to all types of questions and shout-outs on social. Pricing concerns. Bugs and errors. Praise and positive comments. The list goes on and on.
That said, social managers need to prioritize which messages they respond to. Social media automation can help with that, particularly if you have a large audience.
4. Automate Reports
Social marketers are responsible for owning their data. Marketers are expected to discuss social ROI with their bosses. For example, is your social presence resulting in sales? More engagement from customers? A wider audience?. You can use social media analytics tool to take care of these needs
5. Understand the Styles and Features
Different social media sites cater to a specific segment of your target audience. For example, LinkedIn caters to executives while those that prefer visual content use Instagram. The different features that each of these social media offers for you to use are those designed to delight their subscribers.
Learning these features and understanding the style of each social media channels you use can help you social media automation to develop the right content and message so that you get the best results.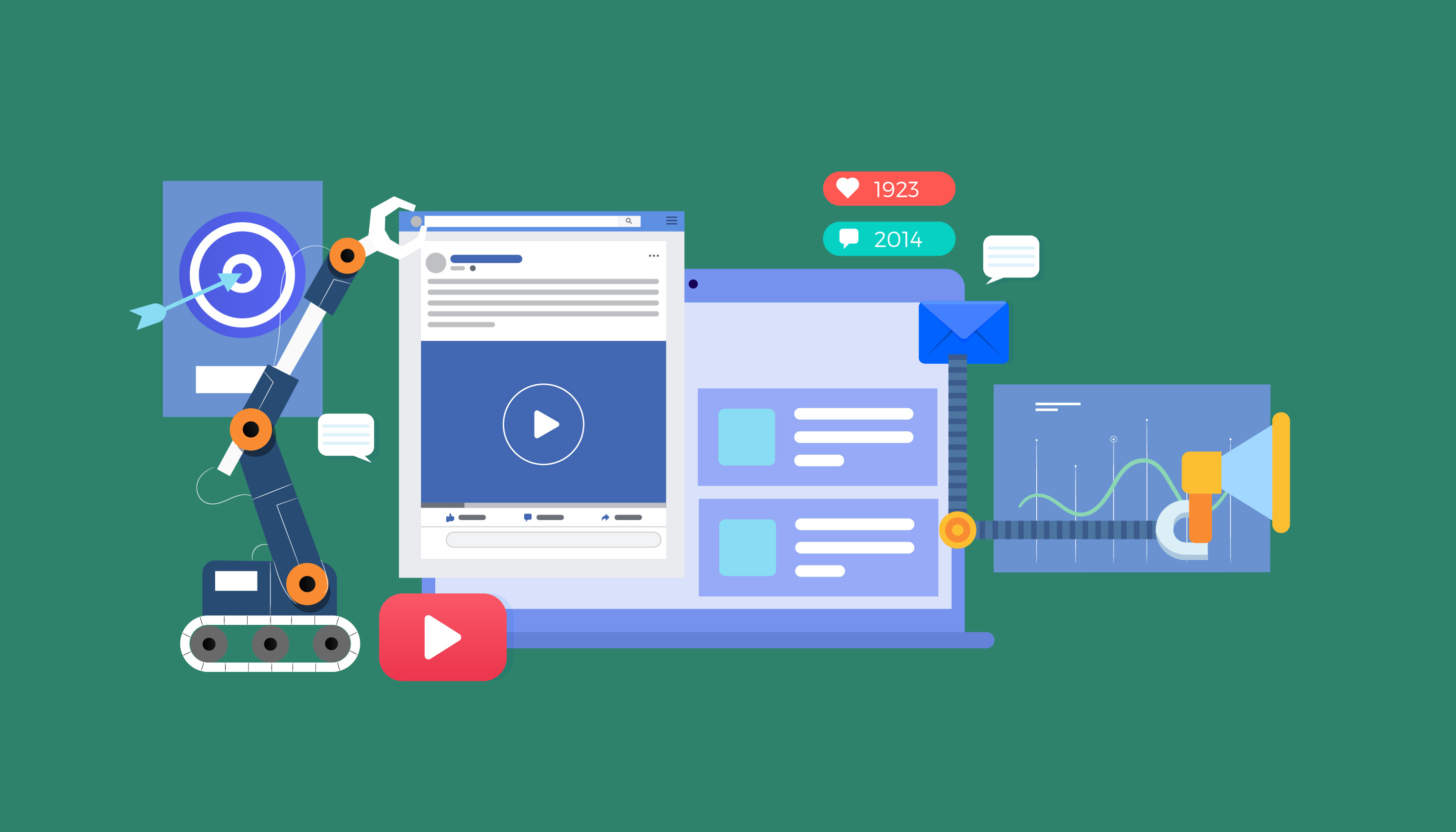 6. Use CST or EST Time Zones
Regardless of what part of the world you're from, make it a point to follow any of these two time zones when you're scheduling your posts on social media. That's because of the different time zones, these are the time zones where you get the most people active on the Internet. While scheduling the posts we would recommend you to use a social media planner which helps you to plan your content and track it with the calendar.
7. Follow the 5-3-2 Principle
Simply put, the 5-3-2 principle teaches that out of every 10 posts you upload on your social media accounts:
5 must be relevant material from influencers and reputable sites
3 are original content you've published that are not promoting anything
2 are funny or personal posts
For starters, providing curated content means that you're able to populate your accounts with valuable content while you're still building up your site's blog with your own original content.
Second, it follows the old adage, "tell me who your friends are, and I'll tell you who you are." By curating valuable content from key influencers in your niche, you're indirectly showing your target audience the quality and value your brand and product can provide them.
Last, but not the least, is that it opens the door for you to connect and engage with influencers in your niche. Mentioning them in the message you include in your curated post will alert them to you. Eventually, they'll take notice, and may even drop by your account.
8. Use Customized Headline
It's very tempting just to schedule a post across different social media channels using only one headline. After all, it's the same piece of content.
However, it's these little details that your target audience appreciates most. Taking a few seconds to tweak your posts' headlines and message to match the style in a specific social media makes these even more appealing, encouraging your target audience in each social media channel to engage with you.
Also, if you're planning to promote one post several times within the day or week, tweaking the headline and customizing the message helps keep your content fresh to your target audience. You can use tools with web scraper feature to extract relevant information from any website to make engaging headline.
9. Promote with the 4-1-1 Principle
This is the principle you'll need to follow to make sure that you don't turn off your followers by looking too salesy with your posts made using social media automation.
Initially, this principle was designed for Twitter. To use this principle, make sure that for every 6 social media posts:
4 should be fresh and original content you've published
1 post will be a curated post
1 will be a self-promoting post
10. Diversify Your Content
Even if you're focusing on sites like YouTube that only allows video uploads, you still need to diversify your content. That way, you're always offering something fresh and different to your target audience.
11. Set a Time to Engage
Engagement is one of the things you must never use social media automation for. That said, you'll also need to strike a balance here to make sure that you don't spend too much time engaging with your audience that you don't do anything else.
Set aside no more than an hour each day to respond to comments and messages left by followers and visitors, even if you have someone from your marketing team doing this. This is one way to get them stay loyal to your startup because they feel appreciated.
12. Curate User-Specific Content
Social media is obviously about more than boosting your own content. Curating relevant content is a smart move, but it's also time-consuming and actually one of the top challenges of social media managers. Social media automation tools can help you hone in on fresh content in no time flat. To create user specific content you can use social media listening tool to understand the type of content your audience are looking for
13. Check Your Progress
Just like any marketing strategy, you need to keep a close eye still to see how your campaign is going even if it's running on automatic pilot. Are getting closer to your set goals? If not, stop the automated tasks you've scheduled and programmed, evaluate, and make the necessary improvements.
Boost your Social Media Marketing Efforts Sign Up 14 Day Trial
14. Don't Schedule Far in Advance
One of the biggest mistakes among marketers using social media automation is that they tend to schedule things too far in advance. While it may look like a good idea because you get more time to focus on other aspects of your business, it can also eventually cause several problems. First, breaking news and studies released between now and the time a piece of content is scheduled to get published can cause it to become untimely, even outdated.
Also, setting things too far in advance can cause you and your team to forget which posts have you already shared. That means that you're running the risk of duplicating recently published posts.
As a rule of thumb, schedule your posts and other automated tasks on a weekly basis. This gives you enough time to focus on other tasks, make sure that all your posts are timely and up to date.
15. Choose the Right Tool
Even though social media channels like Facebook and YouTube let you schedule your posts directly on their respective platforms, We recommend using a separate social media management like HipSocial for your social media marketing automation.
One reason to use third-party social media management tools is that they let you know when someone is reaching out to you in one of your social media channels or if you've been mentioned by someone in their post. That way, you can reach back with them, and begin the lead nurturing process.
Keys to Succeeding with Social Media Marketing Automation
Before executing automation blindly, read through the following tips for successful marketing automation:
1. Keep It Human!
You can't expect to just put your social presence on autopilot and call it a day. From writing captions for scheduling to picking and choosing content, brands embracing automation need to find ways to let their human side shine through.
2. Agree on What You Need to Automate
You should think about what you want to get out of social media automation before investing in it.
3. Monitor Your Progress
For starters, automation isn't totally set-and-forget. You need to keep an eye on your scheduled messages and chatbots to ensure that everything's firing off properly.
Conclusion
Automation is here to stay and social marketers are taking notice. The tips and strategies above all represent smart, actionable ways businesses can use social media automation tools to save time and grow their presence.
And if you're looking to do the same, your head's in the right place! Make sure to check out HipSocial a social media management tool by 500apps that helps to automate most of your social media tasks and more!
What Makes the Best Social Media Management Tool?
#1
Manage all social media channels in one place
#2
Add unlimited projects for multiple clients
#3
Create and publish posts on all social media channels
#4
Configure multiple streams like Twitter pages, Instagram posts
#5
Plan and schedule bulk social media posts
#6
Access reports for a detailed overview of day-to-day accomplishments
#7
Fetch content, images from various sources using web scraper
#8
Integrate with various third-party applications like CRM, social media apps and more
#9
Unbelievable pricing - the lowest you will ever find
#10
Everything your business needs - 50 apps, 24/5 support and 99.95% uptime
Join the SaaS Revolution
All-in-One Suite of 50 apps

Unbelievable pricing - ₹999/user

24/5 Chat, Phone and Email Support