Importance of Social Media Analytics Tools for Your Business
Social media analytics tool help you track your social media performance, identify areas for improvement, and track your competition.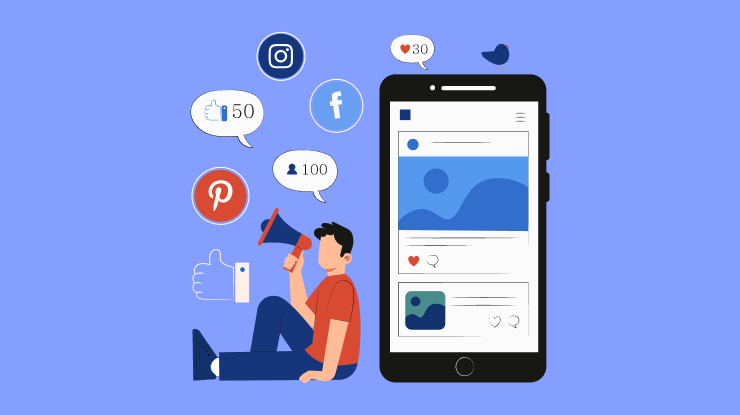 How much do you know about trends in social media marketing? Do you know how to track trending topics and measure their effects? Do you know how your content affects your target audience or how your competitors perceive them? What do they need? Look out for tools that provide data to answer these questions and others.
What Are Social Media Analytics Tools?
Social media has undoubtedly changed how we use marketing to promote our businesses and various offers. We now have the opportunity to spread targeted messages through a plethora of tools and channels. It is practically cost-free.
But social media marketing takes its toll on you in terms of time. You need to create a strategy and content for sharing; then, you have to define schedules to know when to share your content. Regardless of what we do or say related to our products or services, our audience has its thoughts about it.
Customers will turn to social media as a means to express their opinions. We may not always like the feedback we receive, but social media analytics tools allow us to observe what our audience is saying about us online. This information helps us adapt to changing trends and keep our customers satisfied. This approach may also push the competition out of their niche and keep them from obtaining new customers.
Importance of Social Media Analytics Tools
Social media analytics tools are important due to the following reasons:
Track the Needs of Your Target Audience
To reach our full business potential, we need to understand which aspects of our business are most effective. If we can get a sense of what our target audience wants, we can tailor our company to provide the products and services they want and need and new market trends.
What's more, social media gives us a multitude of ways to receive data about our target audience. There's a lot of random chatter on social media sites, but there's also useful information we can use to gain a better understanding of our audience. Our current and potential customers share their opinions and comments about our company, its products and services, and the latest news updates and trends.
Then we can use feedback to create a strategy and improve our marketing. Using social media analytics tools, we can easily find what our audience needs and make efforts to provide that to them. By analyzing customer behavior and reactions, we can gauge our marketing effectiveness.
Using analytics tools to gather information about your audience will help you understand who they are and what they're looking for. This can help you make good business decisions by giving you information about your target market, which you can use to create a more positive image, one step at a time.
The results gathered through social media analytics tools can be a great pointer on how to interact with your audience and become more approachable, which will help you resolve social media crises. This way, you will be able to more easily resolve social media crises—which are the worst nightmare for businesses when it comes to online presence.
Gain Insight into Your Competition
Millions of social media users are posting photos and videos that they believe show exciting things, which makes it easy to learn about the world around them. These users also post information about themselves right at the moment as they experience it. This can be fun but also a little scary.
However, this means they share their thoughts about other companies or websites, too. You can learn a lot from their insights into their competitors' strategies and the mistakes they've made and use this information to make better decisions for your own company or website.
We discuss important decisions here, including customer service, production, human resource management, supply chains, partnerships, social responsibility, and marketing policies. You need this information to put together better business plans. Using social media analytics tools, you can derive enormous amounts of data and convert them into useful charts and graphs for business.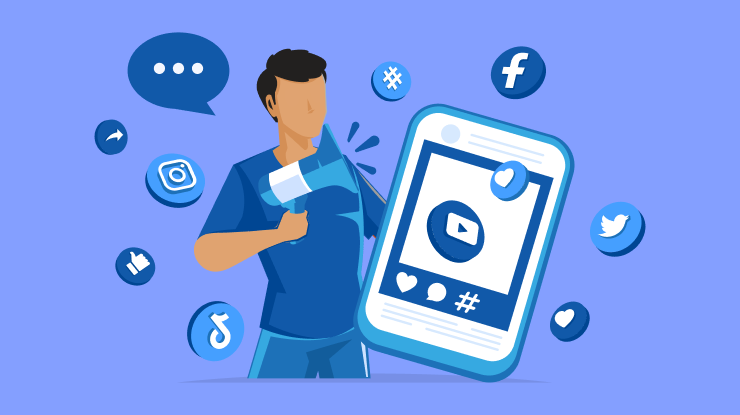 Measure Your Return on Investment
Social media users are affected by the content they see in their newsfeed. They tend to react positively or negatively to it. In other words, the content you post will have a direct effect on the performance of your business.
So, you need to know what's working for you and what's not. You'll need to track your progress and see how well you're doing at each stage. You also need to measure your goals' progress to ensure that you are on the right track.
You need to analyze the available data and turn it into useful information for your business. For example, you can use data to track the most effective influencers. You can also use data to tell you when social media users are most likely to buy. To do this, you need to take the data you receive and turn it into reports, graphs, and infographics. Then, you need to analyze this data for meaningful trends and insights for your business.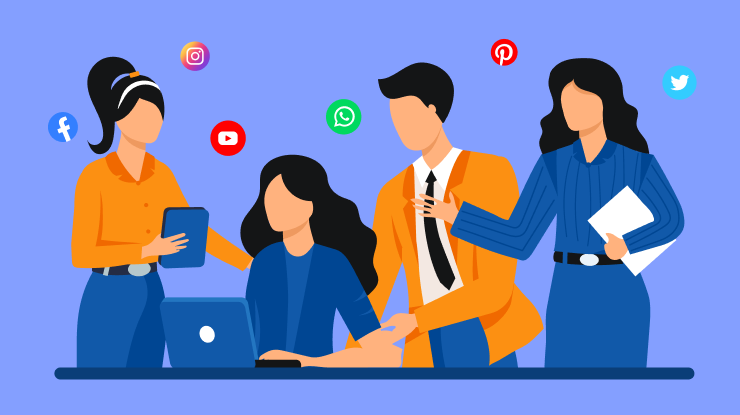 What to Consider When Picking Social Media Analytics Tools?
Most marketing agencies find that collecting and analyzing social media data makes up a large portion of their work. Social media management tools let you access and collect data from multiple platforms.
How do you choose the right analytics tool for your business's social media? We'll walk you through selecting a tool and provide some top recommendations that we think are best for marketing agencies. Here are our top recommendations for social media analytics tools:
Available Metrics
Your clients want to understand what's happening on their social media pages so that you can help them grow and scale their businesses using a social media strategy. One way to do this is to analyze the metrics available in the network, but this can be time-consuming, especially if you need to come up with your own metrics.
An alternative is to use a tool that analyzes the different metrics, so you don't have to. But there are other features that you should look out for before spending your money, too. Some of these features include the ability to track specific metrics that are important to your clients or the option to create custom metrics whenever you need them.Use social media analytics for informed decision making.
Customization and Flexibility
Each client measures success on social media differently, which can cause confusion. For example, one company may not differentiate between different Facebook reactions, such as the angry, sad, like, and love emojis. However, another client may choose to measure the number of likes and dislikes separately.
Therefore, your social media reporting tool should allow you to customize existing metrics based on your client's needs or even create your metrics from scratch. You shouldn't need to be a data scientist or programmer to design a metric customized for your client. So look for a solution that offers tools that make metric creation as simple as possible.
Data Quality
The information provided by social media should be handled carefully to ensure accuracy. As any user of these sites knows, the format of the data differs depending on whether you're using Facebook, Twitter, Instagram, LinkedIn, or another. Data from different sources are not always in the same format and cannot be directly compared.
The nature of social media analytics means that you need to compare data from a wide variety of sources: Facebook, Twitter, Instagram, LinkedIn, and more. To make comparison easier and more accurate, your data must be converted into a standard format. This is called data cleaning, and it does the job of analyzing much more straightforwardly.
Boost your Social Media Marketing Efforts Sign Up 14 Day Trial
Multi-Client Management
Most marketing agencies deal with multiple clients, which means they must manage social media accounts for each client on various social media sites. To do this, the social media reporting tool should help them continue growing their client base and allow them to organize their clients into relevant groups from which they can make quick comparisons.
This will make it easy for them to add and remove clients as needed and verify each account by linking it to the client's email address, eliminating the need to obtain information about their accounts directly from the clients.
Customer Support
Finding the right social media analytics tool is difficult. After all, many tools offer a lot of metrics to measure your performance and to help you understand how your followers interact with your content. You need peace of mind to know that you can get help if you have a problem with your chosen tool. If you need to get in touch, support should be able to help you quickly by phone, email, or live chat. A deep onboarding process can also help you learn how to use the tool.
Conclusion
Social media analytics tools are essential for measuring your company's progress on social media. They help you evaluate your performance and find ways to improve your social media marketing strategy and boost sales.
The key is to find the right social media analytics tool for your business needs. You should focus on the metrics, data quality, and the ability to customize the tool. Also, you should look for a tool with a support team that can help you with any problems.
HipSocial is a social media analytics tool that helps manage your social media accounts overall, including scheduling content, engaging users, and making data-driven decisions. Access all of your social media platforms from one place—Facebook, Twitter, Linkedin, Instagram and access approvals workflow, content calendar, and bulk scheduling tools. Use AI to help you write new posts, engage with customers on your social-platforms, get insights into your customers' needs, and more! Sign up today!
What Makes the Best Social Media Management Tool?
#1
Manage all social media channels in one place
#2
Add unlimited projects for multiple clients
#3
Create and publish posts on all social media channels
#4
Configure multiple streams like Twitter pages, Instagram posts
#5
Plan and schedule bulk social media posts
#6
Access reports for a detailed overview of day-to-day accomplishments
#7
Fetch content, images from various sources using web scraper
#8
Integrate with various third-party applications like CRM, social media apps and more
#9
Unbelievable pricing - the lowest you will ever find
#10
Everything your business needs - 50 apps, 24/5 support and 99.95% uptime
Join the SaaS Revolution
All-in-One Suite of 50 apps

Unbelievable pricing - ₹999/user

24/5 Chat, Phone and Email Support