Best Small Business Social Media Management Software in 2022
The best small business social media management software helps businesses monitor social media channels and respond to posts in real time.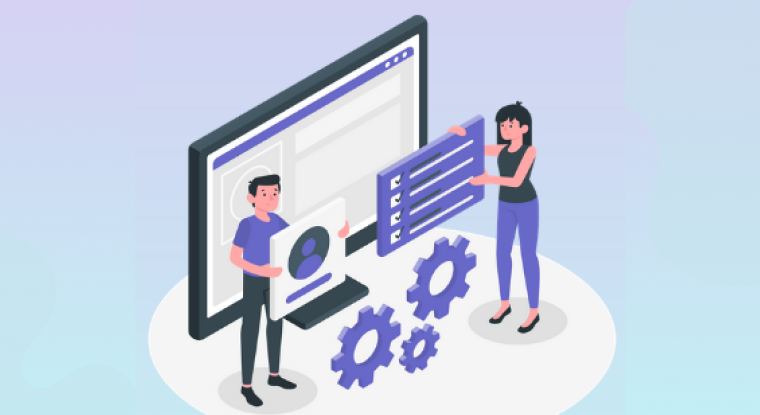 Social media is here to stay. It keeps evolving with new platforms joining the market and the existing platforms improving their features. The rise of these platforms broadens the scope of e-commerce and improves the reach of businesses. However, a business needs to be active on social media platforms for valuable engagements to take place. This adds the burden of learning your way around each platform, making meaningful engagements and staying relevant to those engagements.
What is a Social Media Management Tool?
Social media management tool is a proven, powerful and profitable strategic method for connecting a brand or a company with its audience and customers. The tool takes the burden of navigating social media platforms by posting your content, driving traffic to your content and providing valuable data for use in marketing planning. As with any other enterprise, social media management software is available from various providers. Your task as a business owner or manager is to find the best social media management software that suits your needs. It is obvious that such tools of convenience and importance come at a cost. The best social media management software should bring in more than its value to your business in the long run.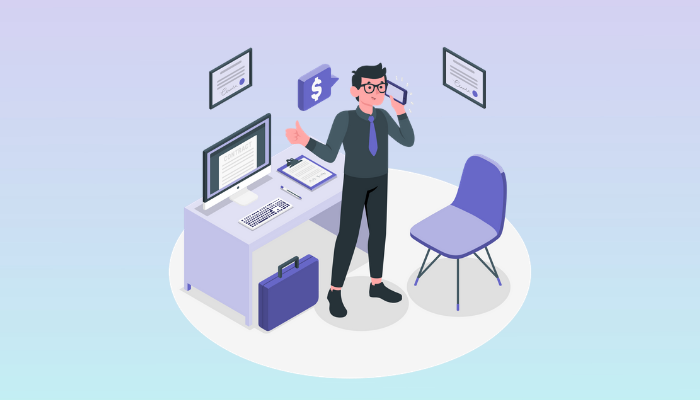 Why Do You Need a Social Media Management Software?
2022 has been a rollercoaster for businesses on social media. Consumers now are empowered and demand nothing but the best quality from their choice of service providers. With the meteoric rise and reign of influencers, negative reviews will have your clients get swayed in a heartbeat. You therefore need an ever active ear on social media to stay on top of your customer's needs.
The downfall of brands on social media is not a pretty sight. Backlash is fanned by customers, competitors and onlookers in the same measure. Equally, positive reviews will garner support and new customers. On the other hand, active businesses on social media are popular, increasing chances to be chosen for collaborations and joint partnerships on community events. The popular saying is that there is no bad publicity, but staying in good graces of the internet is for the better good.
Best Social Media Management Software in 2022
Here is a list of a few social media management software that leaves the scope of a comparative study for you and decide accordingly:
1. HipSocial
HipSocial is a social media management created by 500apps, you can use approval workflows, content calendars, and bulk scheduling tools to schedule articles through the platform. The platform also lets you create innovative content to socialize with your audience.
Boost your Social Media Marketing Efforts Sign Up 14 Day Trial
You can use Giphy Animations and Pixabay images to engage your audience with creative media content. Additionally, you can scrape material and graphics from your website and blog to create articles with web scraping feature.
2. Buffer
Buffer is designed primarily as a cross-platform tool for scheduling social content library, it offers an instant way to publish those posts. Free accounts are limited to a single set of social media accounts, and the service is only compatible with major platforms such as Facebook, Twitter and LinkedIn and Instagram. With a pro membership, Pinterest is included. This is the best social media management software to make a few posts a day. A scheduled post can be deleted. Premium membership will get you a simple analysis of your post's performance.
Buffer also supports several browser extensions and has mobile applications for iOS and Android. The comprehensive analysis tool, Buffer Analyze, includes information about the scope of your publications on social networks.
3. Hootsuite
This platform is one of the most mature and advanced social media dashboards in the market and the most commonly used. It has a complete set of features and compatible with multiple networks. It is an excellent resource for listening, and its customizable reporting tools are among the best available.
With Hootsuite, you can manage several accounts of your social networks, interact with your followers, generate performance reports and generate content from the Hootsuite directory feature. Hootsuite allows you to make a schedule for your posts even months ahead. Upgrading to more sophisticated plans gives you more options and flexibility for your accounts.
4. Loomly
This is among the best social media management softwares for generating content for your social media. These suggestions are made with regard to the information you provide when signing up for your account. The suggested post ideas will be tuned to social trends for the day. For instance, Mondays are for motivational posts and Thursdays for throwback posts.
What's more a mark of the best social media management software is support for teamwork. Loomly facilitates the input of your team on post ideas but reserves the final approval to the administrator. Loomly base plan features 10 social media accounts, a good scope of reach for a small or medium level business.
5. SocialPilot
Like Loomly, this tool allows for the contribution of team members to posts. It offers social media analytics across popular social media platforms. The software analyzes content performance and vital statistics of your followers. This includes giving you growth patterns of your audience, pumping into your marketing strategy. SocialPilot is ideal for the business looking to recruit influencers with an impact on your brand, focusing on engagement analytics.
6. HubSpot
HubSpot has been here for a while, and has rightfully gained its place among the best social media management software. It caters for all aspects of a business; marketing, sales, customer service and content management software. HubSpot enables you to connect an array of social media accounts for your business. It enables analysis of your post engagement and audience demographics.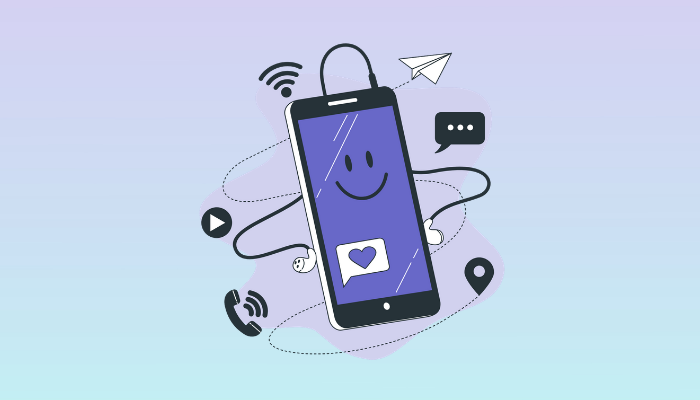 7. TweetDeck
The key to this social media management software is that it allows you to manage more than one Twitter account on one screen, making the management of this social network easier and faster. You can create multiple columns of timelines to show content that is being uploaded on Twitter, configure alerts, notification by novelty in each column, schedule your tweets, and best of all, it's free. Tweetdeck is ideal for career social media managers and for businesses with different twitter pages for their brands.
8. agorapulse
It is more than ever necessary to have programs in which you can manage all social media networks. Why? Due to the speed and agility that the market demands. agorapulse combines all your social media account inboxes, enabling timely attendance to your customers and prospective clients. The team based organization of agorapulse facilitates the direction of questions and messages to the responsible team member.
agorapulse gives your team a proactive approach, a special advantage for businesses on social media, hence an upper hand over competitors. With agorapulse, you have one of the best social media management softwares. It also has approval workflow feature which helps to increase collaboration and productivity
9. Stacker
With Stacker you can manage your Facebook, Twitter, LinkedIn and Pinterest accounts: it allows you to publish on the multiple platforms simultaneously and schedule specific publications. Stacker offers analytics for your audience, giving you the optimum time to post and get engaged on your social media accounts. Stacker also allows you to communicate directly with other users whom you mention on social networks. Their unique feature; a universal inbox, puts all your conversations on one screen, hence eliminating the hustle of unsewered DMs and enquiries from clients.
It includes an easy-to-use analysis tool, which summarizes several interesting statistics to know the scope of the publications. For example, you can see at a glance how many "likes" or retweets your posts have received, how often your posts are viewed and shared, or if you have comments on them.
10. Kuku.io
Kuku.io offers integration with a good number of social networks; Facebook, Twitter, Pinterest, Tumblr and LinkedIn, Instagram among other social networks.
The Kuku.io interface is minimalist and focuses its functions on writing or sharing publications quickly and dynamically. Kuku.io provides a content calendar for your ease in organizing your social media campaigns. These publications are collected in channels that provide a practical overview of your activity. Further, Kuku.io analyses your audience reach and gives tips on improving your business following.
11. fanbooster
fanbooster boasts of creating engagement for your business on social media. fanbooster enables scheduling of posts and generates metrics for the engagement your posts garner with content scheduler feature. The calendar on this management software is considered intuitive, suggesting content that is favorable to your following.
Summing It Up
Social media marketing may help your business achieve incredible success when done correctly. You can create, curate, publish, schedule, analyze, and much more with the appropriate tools. All of this implies not just more efficient labor but also more business attracting new audiences, raising brand exposure, and increasing engagement.
What Makes the Best Social Media Management Tool?
#1
Manage all social media channels in one place
#2
Add unlimited projects for multiple clients
#3
Create and publish posts on all social media channels
#4
Configure multiple streams like Twitter pages, Instagram posts
#5
Plan and schedule bulk social media posts
#6
Access reports for a detailed overview of day-to-day accomplishments
#7
Fetch content, images from various sources using web scraper
#8
Integrate with various third-party applications like CRM, social media apps and more
#9
Unbelievable pricing - the lowest you will ever find
#10
Everything your business needs - 50 apps, 24/5 support and 99.95% uptime
Join the SaaS Revolution
All-in-One Suite of 50 apps

Unbelievable pricing - ₹999/user

24/5 Chat, Phone and Email Support