Google My Business Page: Optimization Tips for Better Business
Your Google My Business page is a powerful source of potential clients - here are the top tips to help you create the best page to pull the most business.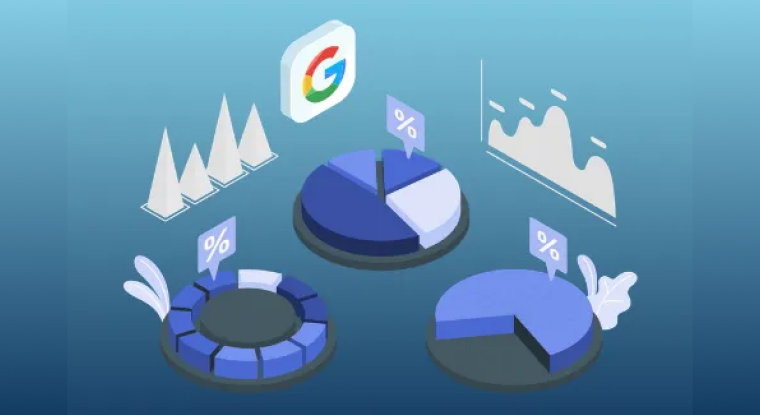 We do not spark a light bulb when we say that Google is not only a search engine but there are a large number of other important services that the company has designed during these past years all aiming to connect businesses to their customers, advertisers and future partners. With the tons of information available on the search engine, Google is easily a life companion. For medical advice, educational information, entertainment news, conspiracy theories, fake news and languages, Google is the ultimate modern-age yellow page.
Importance of Google My Business Page
One of these services is Google My Business, a service that helps position businesses with specific information based on their location, services and other necessary information. All business owners seek the highest possible visibility for the greatest number of potential customers on the internet and Google makes it possible. To prove it, Google 'laundry businesses' in your area and from the results establish who is most likely to be preferred by new clients.
Besides, this revolutionary Google feature has a provision for reviews, which is among the secret weapons for frequently visited businesses. I'll tell you why; when your business offers services that are available in a neighbouring establishment, a visitor will intuitively choose the place with a better reputation. The business that is favoured by previous customers will be the preferred choice.
You reckon that customers and consumers are less likely to move to page 2 or beyond of Google search results. Why? A well-optimized Google My Business page gives all the information a visitor needs: services, location of the business, hours of operation and contact information. Your business, therefore, needs to be on the top page for new business opportunities.
I don't know about you, but the Google My Business page sounds like phones ringing for bookings and reservations. Google My Business set off in 2014, with local businesses at the centre of the product's development.
Target Market for Google My Business Page
Google My Business page is the digital equivalent of yellow pages, with advanced, real-time data points. It gives each local business a chance to present itself authentically on multiple networks with similar businesses in their area. Consequently, Google My Business is the level ground for an online platform for local businesses of all levels and scopes of operations. It is up to the owners to furnish their page with relevant and up-to-date information that will keep their business the most favourable to visiting clients.
This simply means that this feature is relevant and very useful for any local business that is seeking to attract more customers to its enterprise.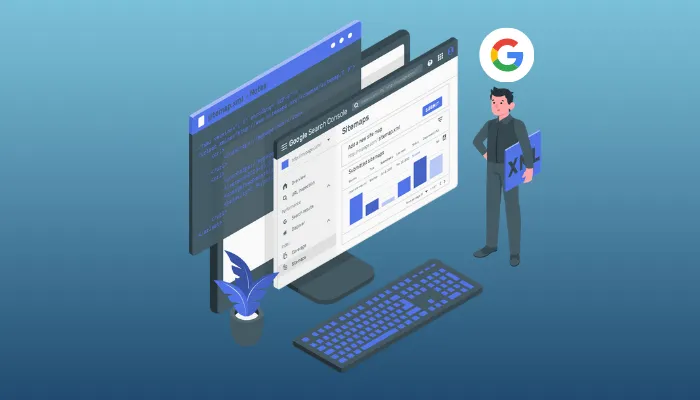 Tips to Optimize Google My Business Page for Better Business
For many businesses out there this has been a mystery; how do you get a good position on Google search results and receive a great number of visitors? This blog will break it down into palatable bits for you:
1. Furnish Your Profile
A complete profile needs all the data not only for the user but for the search engine. The goal is to provide all the information that Google needs to give relevance to your profile compared to a profile with similar properties. Here, minute details could be the sole differentiating factor that makes your business stand out.
It is also advisable to include photos and videos and show a constant update of the content. In this way, we show Google a clear commitment to the management of the business page in Google+ Local. Why? Search results for local business inquiries are directed to local Google+.
Images and photographs are a powerful addition to your Google My Business page. A recent study shows that businesses with more than 100 images get 520% more calls than the average business, while those with just one image get 71% fewer. you can create these posts with tools with media integration
2. Claim Your Business on Google My Business
Listing your business on Google My Business is not enough to establish your space on the search engine. This step verifies your business number, address and phone number, establishing you on the search engine listings for your area.
It is advised that you use a local number rather than a national one. This step will require you to fit your business into the categories available. Attributes of your business will help further narrow down your business.
3. Select Google My Business Categories
Google does not allow you to customize the category. For that reason, you must choose the ones provided by default. Therefore, it is important to select the categories that best suit your business in order to segment the audience you want to reach as much as possible.
Picking the right category works to your advantage because you get more targeted visitors, who are consequently more likely to purchase your products or services.
4. Verify Your Information Everywhere
The first thing you are going to do is search for the web address you have specified on your Google+ page and see if the contact, address and phone data match what is on your Google My Business. If there is any discrepancy, you need to streamline it. You want the identity of your business to be consistent to authoritatively carve your space online.
The best thing is that there is nothing left for the imagination in the text you write in order to reach your customers. Do not forget the main products/services you offer, where you are or any detail that is key to defining your business.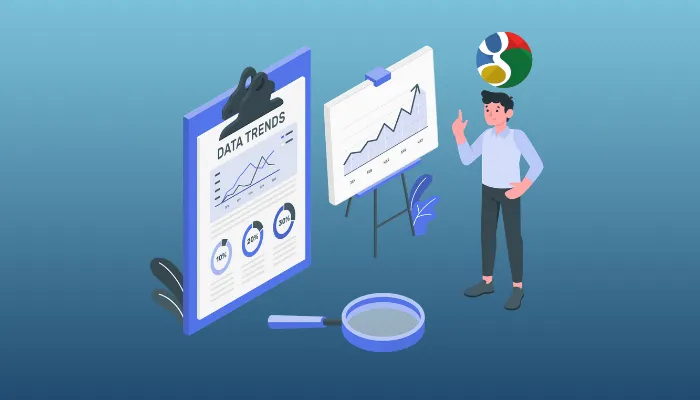 5. Build User Engagement and Interaction
From the user's point of view, the promptness and accuracy in response of a company also serve as a positioning factor. A static page that does not receive visits or answer customer requests or inquiries is of no value to Google and gets pushed to lower search results pages.
Consequently, generating communication with customers can also help improve positions in results. Have dedicated time and/or person to respond to enquiries quickly.
Boost your Social Media Marketing Efforts Sign Up 14 Day Trial
6. Encourage Customer Reviews
The more advocates you have, the fewer ads you have to buy - Dharmesh Shah
Customer ratings on Google+ are a decisive factor when establishing a Google ranking. They must be real and rank higher than the average score. Reviews and comments will heavily sway the users' purchase decision process. Make it your policy to encourage your clients to leave their genuine reviews on your Google My Business listing.
7. Include Maps Within the Google Business Profile
The inclusion of a map is key for the user to locate the business but also for the search engine to offer the result in searches related to the sector and the city. You just have to search your business on Google Maps, and choose the option to share and insert a map.
8. Add Your Precise Location
Remember when creating your Google My Business page that it is important that the title label of this landing page includes the name of the city, and if necessary, the street and building where the business is located.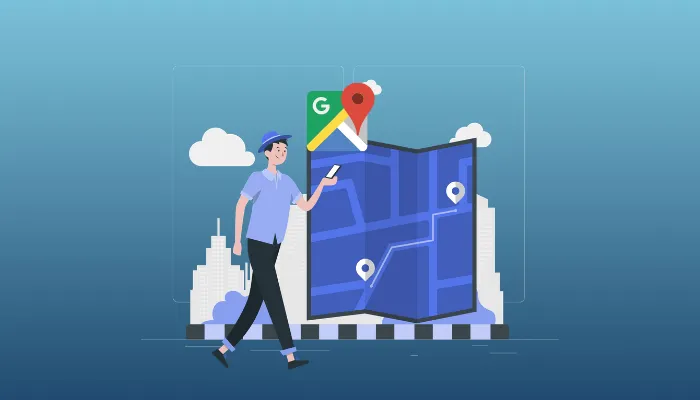 9. Include The Keyword in the Business Name
When registering the name of the business on the Google My Business page, you must also take into account whether we can include the name of the service or product. This will also allow good returns in terms of positioning on search results.
As when Google analyses your web space, doing so with your business will also look at the keywords you use and these are the ones that will face your commercial competitors when positioning the business. There are tools with web scraper feature that helps you get relevant keywords from websites. A keyword is basically what a potential customer looking for your services would type into Google. You must therefore do your research around both local and broader customer bases. Keywords basically turn the search engine in your direction, improving your chances of receiving new business when an interested party makes a search.
For easier understanding, imagine this: In a coastal tourist destination, you find establishments by locals and hotel chains. A tourist looking for an authentic cultural experience will likely choose to eat at a local eatery than at a chain hotel offering various cuisines. A Google search of 'best hotels in my area' will likely put the chain hotel on the top results due to its name being searched from other locations where the chain hotel is located. Otherwise, a search of local cuisine hotels will bring up hotels set up by locals as they are specialized in local cuisine.
Conclusion: Is Google My Business Worth it?
Being free and so easy to handle, you should not miss out on the value that Google My Business represents for potential clients. Besides providing general information about your business, it gives the impression that you are organized and run a modern establishment. It gives the impression that your business is created for customers well beyond your locality.
We recommend that if you created your profile a long time ago, take some time to update it and verify if everything is correct. In case you still don't have it, you should know that you are losing customers: Google has been redirecting your potential customer searches to your competition that is active on the Google My Business page.
Are you ready to move your business to the next level using Google My business? HipSocial is a social media management tool that helps you get actionable insights and get useful insights on how your page is performing and get ideas on how to boost engagement.
What Makes the Best Social Media Management Tool?
#1
Manage all social media channels in one place
#2
Add unlimited projects for multiple clients
#3
Create and publish posts on all social media channels
#4
Configure multiple streams like Twitter pages, Instagram posts
#5
Plan and schedule bulk social media posts
#6
Access reports for a detailed overview of day-to-day accomplishments
#7
Fetch content, images from various sources using web scraper
#8
Integrate with various third-party applications like CRM, social media apps and more
#9
Unbelievable pricing - the lowest you will ever find
#10
Everything your business needs - 50 apps, 24/5 support and 99.95% uptime
Join the SaaS Revolution
All-in-One Suite of 50 apps

Unbelievable pricing - ₹999/user

24/5 Chat, Phone and Email Support