Top Social Media Problems Businesses Face & How to Overcome Them
Here are the common social media engagement issues businesses face and how to overcome them.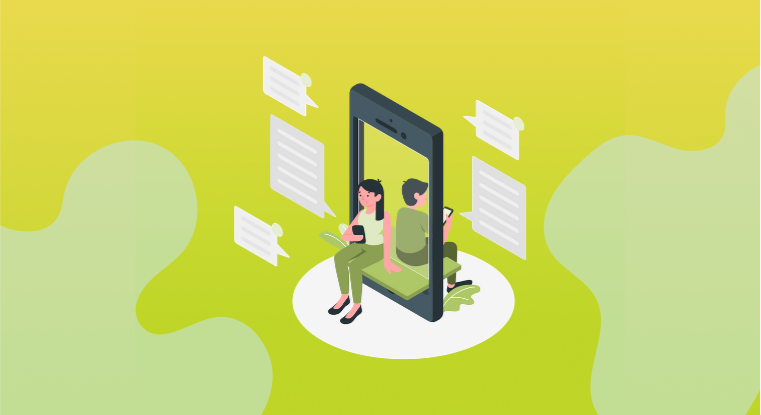 <
h2>Common Social Media Challenges Businesses Face With Social Engagement Marketing & How To Overcome Them
There is no doubt that social media is one of the key factors that determine your success in the modern times when running a business. Whether you are looking for direct clients or a way to execute an effective brand recognition campaign, social media is the one tool you inevitably need to employ.
While using social media as a marketing tool for your products or services, one of the ways to measure your success is by the degree of social media engagement. It can be directly perceived that the more people are engaging in your social media platforms the more they are interested in your product or service.
While this may be true, many businesses still are clueless on how to run effective social engaging marketing campaigns. We have put together an elaborate and easy to follow guide below to help you understand the challenges many businesses run into with social engaging marketing and how to effectively navigate around them.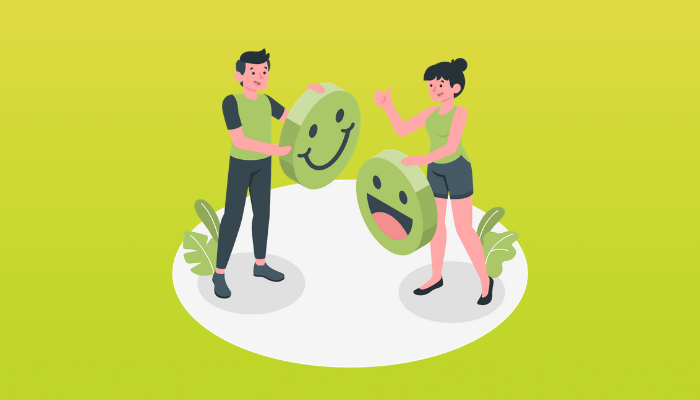 Many Businesses Fail To Implement a Social Media Strategy
What is a social media strategy?
A social media strategy is a detailed blueprint that answers the what, when, how, and why for all the content you post on your business's social pages
Failing to plan is effectively planning to fail. You have probably heard this before on other forums, and it also applies to social media marketing. To succeed, there is need for a clear social media marketing strategy. A social media strategy acts as a measure of whether you are succeeding with your efforts or failing. While many businesses fail to put this together, it can get confusing with all the activities going on for a business owner and you might be unable to track what is going on in your several social engaging marketing platforms. A well laid-out plan with specific goals and targets to meet at specific times will help you monitor and track your social engaging marketing progress effectively.
Measuring ROI
Most businesses are in operation for the profits, and for any business thus, it is very important to be able to measure the Return On Investment (ROI). This is simply the difference between the resources you invest and the returns you get.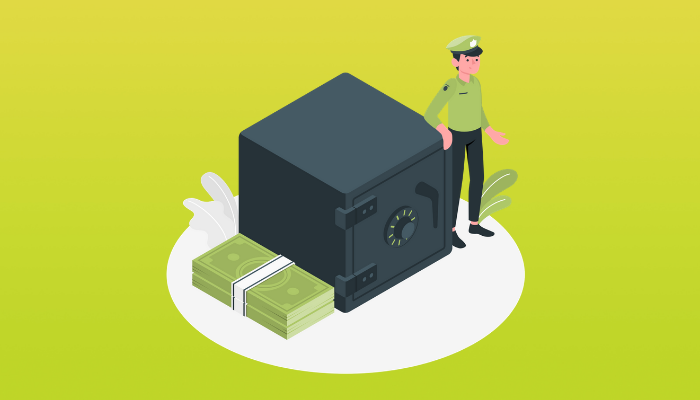 Surprisingly, many businesses are unable to measure their exact ROI and lurk in the dark not knowing whether they are running at a profit or a loss. To be able to determine your ROI, you should be able to effectively keep track of all the money you put in advertising especially when it comes to the money spent on social media. Effective social media engagement also dictates that you identify the key performers from your marketing strategy and scale them. If you are running a paid advertisement campaign, you should be always on top of your game to avoid your advertisements running unmonitored and draining your financial accounts. Always aim to keep the expenses lower than your returns unless you are running split testings to determine your profitable campaigns.
Learn tips on how to measure your ROI here
As with any business decision, when it comes to investing in a #workflowautomation software, you will want to make sure your decision makers see the potential #ROI. Here are some tips for measuring ROI: https://t.co/5QXr3Ca305

— Decisions.com (@DecisionsTweets) April 30, 2020
Choosing Social Media Platform
A social media campaign will only be effective if you are able to target the right audience for your product or service. This means that before you start on your social engaging marketing plan, it is important to do some research and determine which social media platform is best suited for your product.
For example, Instagram is best suited for lifestyle and fashion related products as opposed to business and investment focused products. As a new entrant in the vibrant social media space, Tik Tok is also mostly focused on the young and energetic audience. Twitter on the other end and LinkedIn can be seen as a possible audience for business related products since the crowd that lurks there is mostly business people seeking business connections.
With this in mind, you should comfortably be able to target which platform best suits your product and craft your social engaging marketing campaign effectively.
Post Relevant, Useful Content
Another challenge which many social media marketers face is with posting irrelevant, shallow content.
During your social engaging marketing campaigns, remember that you represent a brand and you are trying to build a loyal customer base. With this in mind, you should always aim at maintaining high standards. One of the ways of easily achieving this is by posting content that adds value to your audience. Whether its an original post or a Retweet from a relevant source, always work towards making it really useful to your audience as they will eventually associate it with you.
If you run a business and you are out there trying to run things on the ground and you do not have time to curate useful content, one of the ways you can work around this is by hiring someone to handle this for you. Outsource this aspect of your business to a virtual assistant who can create your content and schedule it for posting.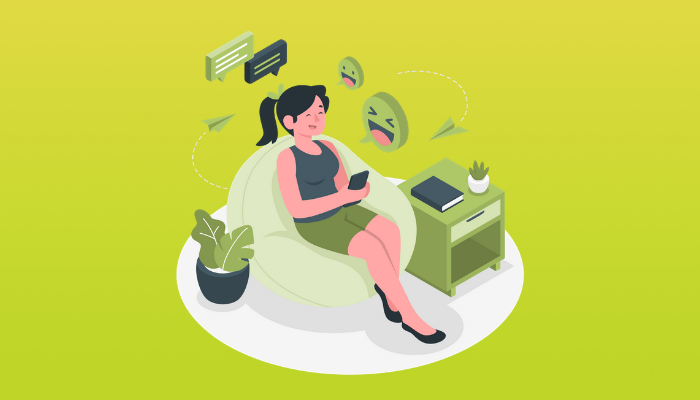 Engaging With The Audience
One of the most important things in marketing is not finding your prospect, but engaging them and keeping them. This is the one most important thing that many social media marketers forget when they rush into crafting their social engaging marketing plans. Apart from just clicking the share button, you should also stick around long enough to respond to messages and engage your audience in the comments.
When engaging with your audience, always make sure the responses are subtle and they add value and provide solutions to the issues your audience is seeking. These conversations will not only act as a direct way of showing your customer that you are available to serve them, but they will also build trust around your brand.
Another way of engaging your audience when going about your social engaging marketing is by Retweeting or sharing posts. These could be your old posts or someone else's posts which you find useful or ones that will add value to the followers on your page. Be careful to Retweet only content that is within the topic of interest to your audience otherwise they might un-follow if you go about sharing unnecessary content.
Lastly, when engaging your audience always make it timely and fast. Do not wait for days to respond to messages or comment on posts. Fast responses show that you are committed to serving your audience and that you have time for them, and this will consequently lure them towards your brand or product.
Use Tools That Will Help You Save Time
Miles Davis once said Time isn't the only thing. It's the only thing
Boost your Social Media Marketing Efforts Sign Up FREE for 10 users
In a competitive business environment, the ability to get ahead of your competition is vital. One of the ways to help you save time and get ahead of your competition and push more sales and record better numbers as a marketer is by automating your social engaging marketing processes. This means that instead of executing your social engaging marketing tasks manually, make use of tools that will help you perform the tasks faster and more effectively and help you save a lot of valuable time. With a good tool, you should be able to schedule your posting and plan things ahead for weeks or even months ahead. This will automate your social engaging marketing strategy processes and eventually eliminate all the tedious manual work and increase your productivity.
Not Checking Their Numbers and Reviewing The Analytics
Social media marketing is all about numbers; the more relevant followers or users you have the higher your chances of pushing your product or service. For this reason, you should always pay attention to the data from your social engaging marketing campaigns for customer insights. These will help you understand your customer behavior and even show you what kind of content your audience loves so that you can focus on that more.
Final Thoughts On The Challenges Businesses Face With Social Engagement Marketing
In the last years, we have heard of companies that use social media to run their entire marketing campaigns. A recent report by Statista revealed that 90 percent of U.S. businesses were using social media for marketing purposes. While it may be an effective and lucrative playground for any marketer, it is important to be wary of the challenges associated with social media and embrace fully what it takes to run a successful social engaging marketing campaign.
This shows that it is important to master an effective social engaging marketing plan and avoid the probable pitfalls that might dent your profits. One of the ways of doing this is by engaging the use of a tool that will help you save time and automate your process. Hipsocial is your answer. It is an integrated all-in-one social media management tool that takes your campaigns to the next level. It is the answer to all your social engaging woes, and a tool that will place you right on top with the best brands out there.
What Makes the Best Social Media Management Tool?
Join the SaaS Revolution
All-in-One Suite of 39 apps

Unbelievable pricing - ₹999/user

24/5 Chat, Phone and Email Support