Expert Tips On How To Perform Effective Competitive Social Media Analytics
The first days of social media marketing were like the far west. Everyone was on the same level, trying a million different tactics to find the secret ingredient. Whether sending mass spam to people, tweeting 50 times a day or trying to discover all the guidelines for image size on social networks; there were simply no restrictions.
With time as the concept became popular and more people became involved, the environment became more competitive. With the emergence of competition, social media platforms created more restrictions. This meant that to thrive, you needed to understand your competitors so that you can tweak your tactics accordingly. Social media analytics gives you a clear picture of what your competition is doing by providing you detailed reports. In this post we are going to share some expert tips on how to perform effective social media analytics to help you crush your competition and grow your business.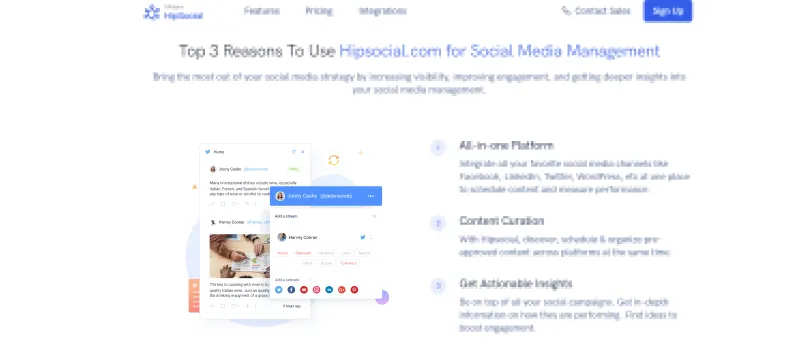 Identify Your Competitors On Social Networks
First, identify your competition in social networks and discover which platforms they use. You probably already have a general idea of your main competitors. However, there is much more than this. You should focus on competitors who use social media marketing in their favor, not just those who succeed.
Although most companies can benefit from social networks, there are many that succeed without them. So keep this in mind when looking for competitors. Make your list relevant to your niche or market too, as this gives you more clear and realistic insights.
When performing your social media analytics, depending on the sector, aim at five competitors and enter them into a social media competitive analysis template. This is where you will store all your data. This process can take time if you are part of a very competitive sector. Although the more thorough you are, you will get better results. A well performed social media analytics strategy with actual data and facts can help you discover trends that work in the industry you never utilized before.
Collect Relevant Data

Once you have listed your competitors, the next step is to collect data. The process will be a bit different depending on which platforms you aim for. First, you should get an overview of the size of the audience. Start by collecting your number of followers in each social network.
Make Use Of Facebook Competitive Social Media Analytics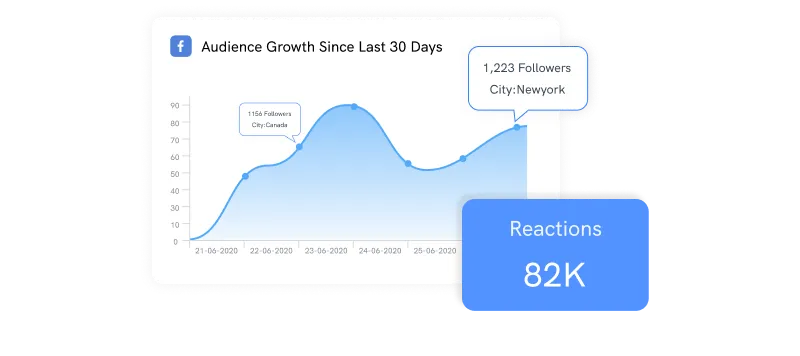 A fantastic feature about Facebook is that it provides you with a little more additional data, in addition to the amount of likes and comments of a page. If you click on the text "X people like this page", you will be directed to a page with more information.
Facebook competitors report will provide you with additional data that will also be useful to you. You can see how many messages your competitors send and receive, the types of content they publish (text, images or videos), their participation and much more.
Twitter Competitive Analysis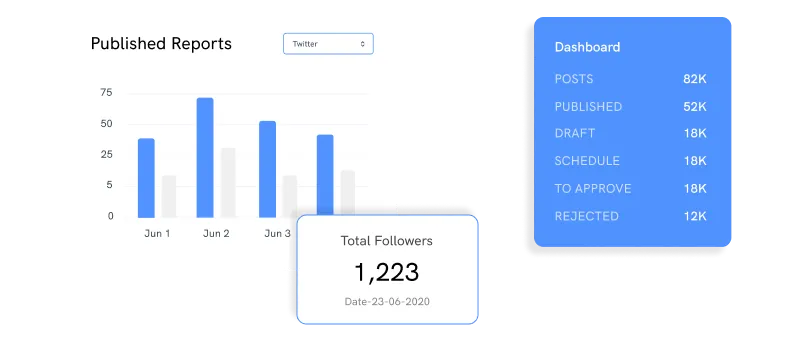 Subsequently, you should examine some specific Twitter metrics through the use of a social media analytics tool.
Twitter comparison report is the ideal tool for such work. This compares Twitter profiles with each other or with a competitor. Select your Twitter account and then enter a competitor for the other space. The report shows you the participation, influence, followers obtained or lost and mentions. You can change the period of time, but the best option is to stick to the option of the last 30 days so that the data remains relevant.
Once you have explored all the competitive analyses of social networks from the Twitter report, be sure to enter the data in the spreadsheet for later reference.
Instagram Competitive Analysis
Unfortunately, Instagram does not have much public data available about your competitors. However, thanks to Instagram competitors report, you can easily compare your brand with your competitors in essential areas:
Audience growth: Are your competitors growing their audience faster than you?
Media sent: Find out how often your competitors publish. You may notice that you are not publishing enough to maintain the participation of your audience.
Participation: Discover how many likes and comments your competitors receive in their content.
Hashtags: Find the most used hashtags of your competitors. You can use them in your publications if they are relevant and make yourself known to more people.
Main publications: Check out your competitor's most popular publications. Try to understand why these publications are performing well. Are there product photos? Do they use specific colours?
Find out what these publications have that your content does not have and use the information to improve your images and videos.
Analyze The Activity Of Competitors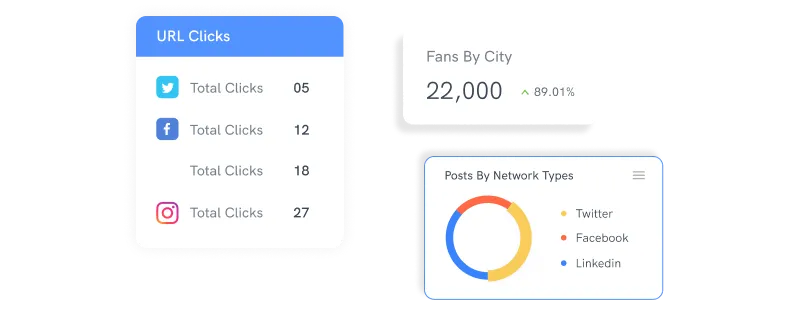 You have collected the numbers, but you also need to explore how competitors use each platform. This requires a manual review. Your competitors should publish at least once every couple of days to be considered as qualified candidates for your social media analytics.
Next, examine the type of content your competitors publish. Specifically, you must determine the promotional percentage of their publications. Examine each of the competitor's 10 latest publications and calculate the promotional percentage of these. BrandMuscle puts more weight on the 80/20 content sharing here:
The 80/20 rule indicates 80% of social media posts should be useful to your audience—meaning it educates, entertains, or offers a solution to their problems—and only 20% should explicitly promote your business. Why should I follow the 80/20 rule? People don't go on social media to see advertisements.
Promotional publications include links to a product, a sale or a contest. In trademarks, it can be a bit complicated to decipher between promotional and non-promotional publications. A good rule of thumb is that if the publications contain a call to action to make a purchase, then these are promotional.
Analyze The Content Of Your Website
In the world of internet marketing, there is a common saying that 'content is king'. Content, whether on social media or on your website is the foundation of your business if you are running it online as it attracts the traffic which converts to leads and consequently to sales. Thus, content marketing and social networks are closely related. As a consequence, many companies use blogs to create content that can be distributed on social networks. Check out your competition and see how many of them have blogs. Carefully examine their blogs and build ideas from there to determine what type of content could also resonate with your audience.
This step is optional for most sectors. However, if you are part of a sector where blogging is extremely popular (fashion, SaaS or fitness), then you probably want to follow this step.
Data Usage
Social media analytics are an important piece of your whole social media marketing efforts but they are only useful if and when you put them into good use. After you have collected all the data, you need to carefully analyze it or enlist the services of someone who can decipher it well for you and break it down into chunks you can understand. Remember that by using your own brands social network analysis, you can compare your profiles with the competition and this can be very insightful towards your progress.
It is very important to keep in mind that when performing competitive analysis on social networks is not for you to copy directly what everyone does. On the contrary, it will guide you to correct the errors you have made before and get on the correct path of executing your campaigns.
Important Takeaways On How To Perform Competitive Social Media Analytics

The Harvard Business Review sums up the importance of understanding basic data concepts:
The core purpose of any data you collect is to enlighten you about your business. But when you have the upper hand to explore how your competitors are executing their campaigns, you stand a great advantage of not just reverse engineering their tactics but using their data to correct and tweak your own campaigns. You achieve this by comparing your brand metrics with that of your competitors within your niche. After that you can make necessary adjustments to your strategy based on your findings.
To be able to perform successful social media analytics, you need the right tools. Remember that data however simple can seem complex and confusing depending on how it is presented to you. When picking how you want to go about performing your social media analysis, go for a tool that makes this process simple and effective for you.
HipSocial is the industry leader in performing social media analytics. Even if you have never done a social network competitor analysis, this revolutionary tool makes it a breeze! The data is not only presented to you in a palatable way which is easy for you to understand, it is also elaborate and comprehensive allowing you to pry on your competitors and stay a step ahead.