10 Tips to Choose the Best Corporate Social Media Management Software for Your Business
Discover the importance of corporate social media management tools and learn how to find the perfect solution to enhance your brand's social image and drive growth.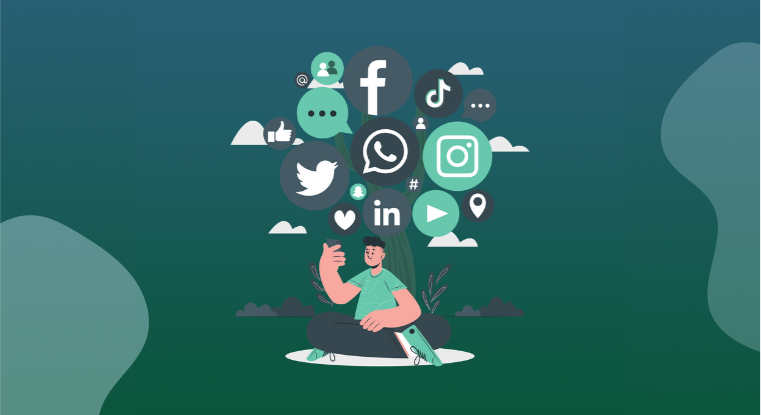 <
p>Most small business owners think that simply posting on social media is enough to create brand recognition.. They publish content as often as they remember to, and then they go days or even weeks without engaging their audience on social media. Social media, however, has become an integral part of successful content marketing, and digital marketing more broadly. Regardless of your industry, it's safe to assume that your competitors are investing considerable resources into their social strategies.
Success on social media requires more than the passive approach common in many companies around the world. There's more to it than just posting content here and there, especially when we move into the area of corporate social media management, and it can be overwhelming.
It can seem unnatural — absurd, even — to be able to gain crazy amounts of followers and be present on all the social platforms at all times," said marketing guru and CrazyEgg founder Neil Patel. "And creating content is demanding enough without thinking about community management." That's why corporate social media management software has exploded in popularity in recent years. "Professionals don't stay up all night biting their nails," explained Patel, "worried about messaging and trying to survey every post that mentions their company. The pros use tools.
If you're the person working on social media as an owner or professional, you must have concrete social strategies to boost those key performance indicators (KPIs) most important for your company or organization's image on social media.
It's easy to forget in a world driven by results and performance that your brand's goals on social media should revolve around the audience. Your audience is there to benefit from the products, services, and content you distribute. They consume content from your brand's social media accounts to enrich their own lives.
With that said, strategy is still crucial. And while strategy is essential, it's equally important to choose the software that best suits your brand's unique needs and challenges. There's a seemingly endless stream of apps and solutions available on the market, but they're not all created equal, and they're not all designed for corporate social media management.
And so, our experts at HipSocial compiled several key points you should take into consideration before investing in a new social management app.
1. Know your goals
Before purchasing a social media management tool, it's important to have a clear idea of your brand's goals for the near future. Goals are obviously not exclusive to corporate social media management, but they're often overlooked. It's important to note that your goals should guide your strategy, not the other way around. If you initiate social campaigns without clear goals for each campaign, you'll have a difficult time monitoring the performance of those campaigns as you won't know which KPIs to monitor.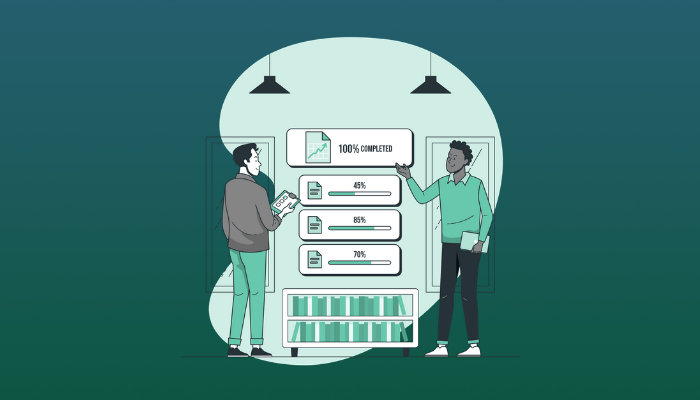 Document clear goals. What do you want to achieve through these goals? Your goals may be to increase brand image, boost lead generation, or increase traffic or sales. Whatever your goals, they should be well documented, and each campaign should have its own unique goals.
2. Scheduling Posts
Whichever corporate social media management software you choose, it should allow you to schedule posts in advance. If the tool has a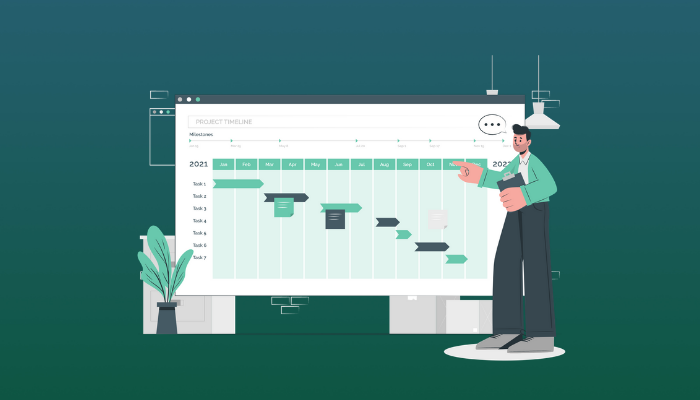 it will be easy for you to schedule posts at optimal posting times and glean valuable insights from each campaign.
3. Social Listening
Choose a tool that has robust social listening and monitoring features. Social listening features help you identify trends around the brand and even help you curate the kind of content that's trending and most engaging for users. Social listening identifies opportunities to promote the brand in every possible way.
4. Curating Quality Content
Look for a tool that can help your business in its goal to produce high-quality content. It should not only offer tools for creation but also curation. Your provider should be able to offer services like monitoring, scheduling, and analysis which will give your content a competitive boost.
5. Hashtags and Influencers
Always look for a tool that offers services like providing hashtags while curating content. Perhaps you know that influencer marketing is creating a buzz everywhere. Make sure they provide an influencer search feature that allows you to connect to your audience and drive more traffic to your website.
6. Pricing
Always consider your budget before making any business investments. This is as true in marketing as it is in any other department. Depending on your team size and the features you require, you should be able to choose the right corporate social media management tool for your budget. Before buying, you should always try a free version and exhaust all the features and technical support to ensure the tool will provide the necessary support for your brand.
7. Campaign Management
Before purchasing the tool, make sure that it has social media campaign management that allows you to plan and execute campaigns with greater efficiency. Ask the vendor if you have any questions about campaign management.
8. Content Formats
The tool should support gifs, videos, images, text, and other types of visual content. This selection of features should be standard with most corporate social media management solutions, but it doesn't hurt to double check. Make sure you choose a tool that supports all the formats you use regularly to ensure a smooth transition to the new software.
9. Geo-Tracking Tools
Large businesses should be very careful when posting to social media when the target is location-relevant. For example, whatever you are posting to India may be misunderstood in the United States. In such a scenario, geo-targeting options must be available in the social media management tool.
10. Analytics
You can't measure what you can't see. Without advanced data collection and reporting, you can't properly optimize campaigns or any other element of your workflow. Take advantage of free trials to ensure the corporate social media management tool you're considering provides robust data collection and analysis.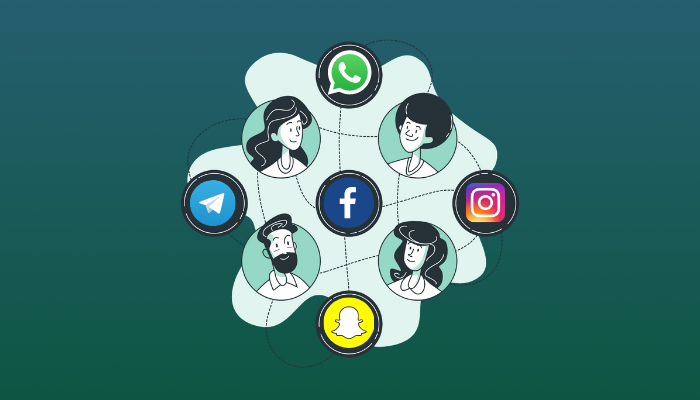 Boost your Social Media Marketing Efforts Sign Up FREE for 10 users
Conclusion
Speaking of free trials -- if you're in the market for a new corporate social media management solution, we encourage you to try HipSocial free for 30 days. HipSocial was designed with small and medium business (SMB) owners in mind, but its advanced features integrate seamlessly with more intricate workflows for larger corporations.
HipSocial is just part of 500apps' Infinity Suite of productivity-boosting business apps, and you can try the entire app suite free for 30 days. Click here to learn more.
Did we miss anything? Let us know in the comments below!
What Makes the Best Social Media Management Tool?
Join the SaaS Revolution
All-in-One Suite of 50 apps

Unbelievable pricing - ₹999/user

24/5 Chat, Phone and Email Support